One Room Six Weeks sounds like a fun challenge to me! Follow along as I tackle our Powder Bathroom! Friends this is the ONE ROOM CHALLENGE POWDER ROOM-WEEK 1. I'm Hoping to turn this dated bathroom into space that's ore cohesive to the rest of our home! Can't wait to show you all of the goodness in this head of mine!
Check out of the the other Participants and Guest Participants HERE!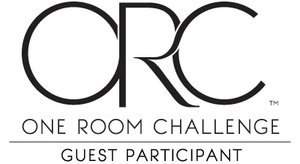 ONE ROOM CHALLENGE POWDER ROOM-WEEK 1
Well the time has finally come for me to take a hammer to this ugly floor in our home! I've waited 17 long months for this moment! There aren't many other flooring options that I hate more than travertine! The only thing that makes mine uglier than any other travertine is the black granite insets! It's all wrong and I'm beyond happy to get rid of it! Sit back and buckle up as I tackle this little powder room! Below you'll see a before picture then some of my "band-aid" pictures. The band-aid was just that…a band-aid until I was ready to tackle the whole room head on! Without further A due…….ONE ROOM CHALLENGE POWDER ROOM-WEEK 1
BEFORE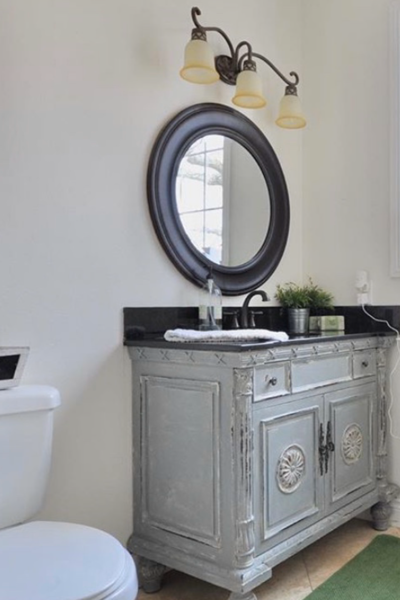 BAND-AID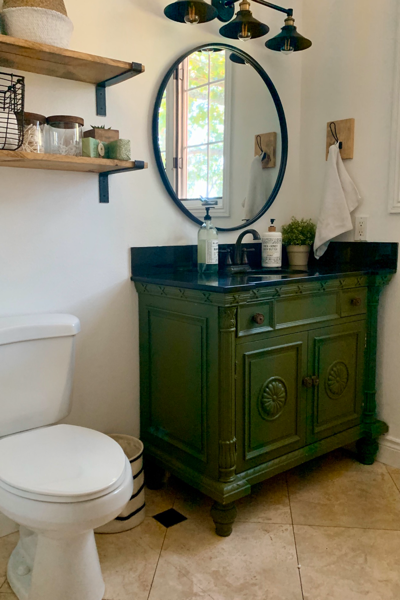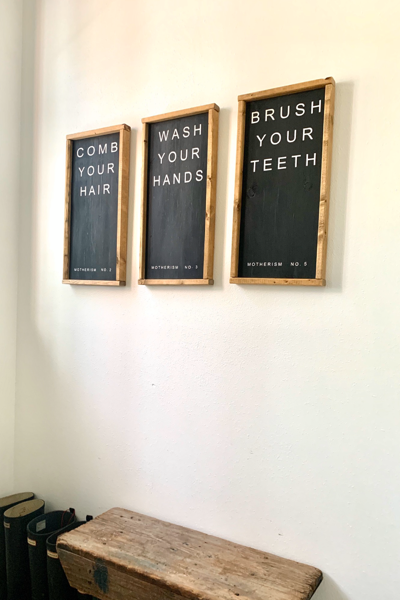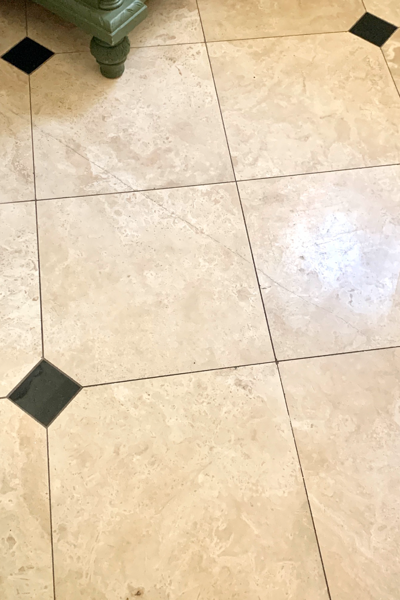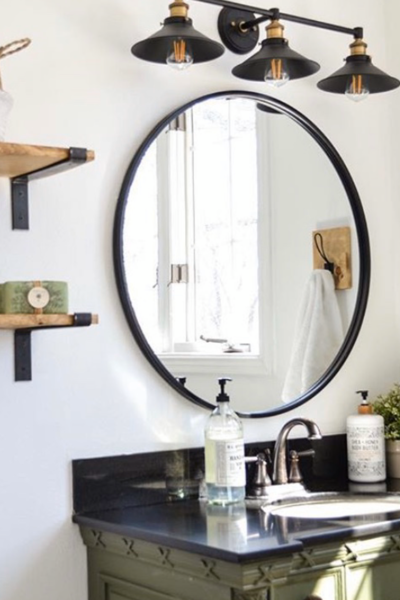 Here's a little sneak peak at my Mood Board and a quick run down of my plan!
White Penny Tile with Dark Grout (For 1/100th of a second I considered white grout, but I quickly remembered scrubbing light colored grout as a child with a toothbrush!)
Black Board and Batten
New Trim along Base and Window
Antique Vanity with White Vessel Sink
New Mirror
Thicker Shelving above toilet
Wood Valance above window
DIY antique knock-off cabinet
New Door
New Light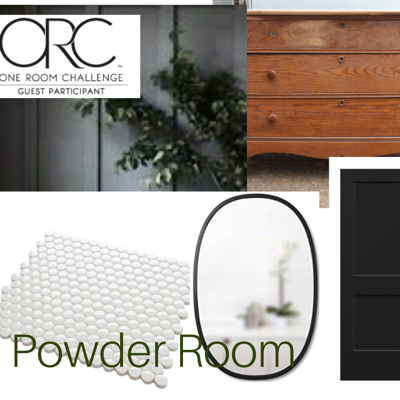 So excited to have you following along! Don't forget to check out the other talented accounts that are participating in this 6 week challenge! You can find them HERE!