Keep that old fan in your kitchen and update it with a diy range hood all built around an old fan!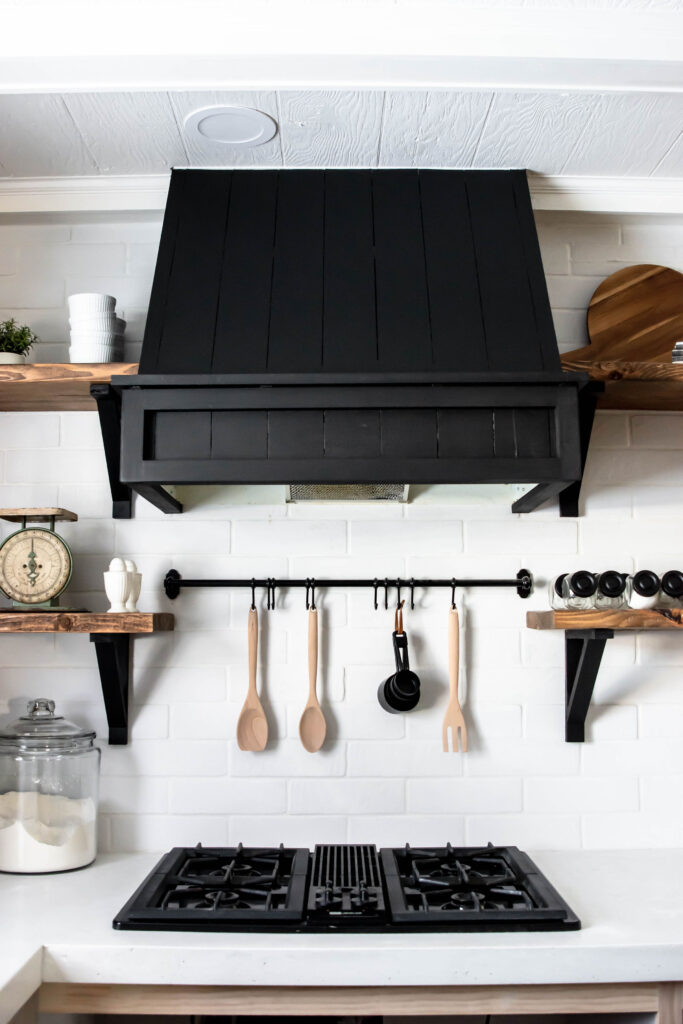 Can you build a range hood around an old fan?
Yes, you can easily add a stylish range hood to your kitchen with that old fan you have sitting around! It isn't even a hard DIY! 99% of this hood range was made from scrap lumber. That's my favorite kind of project.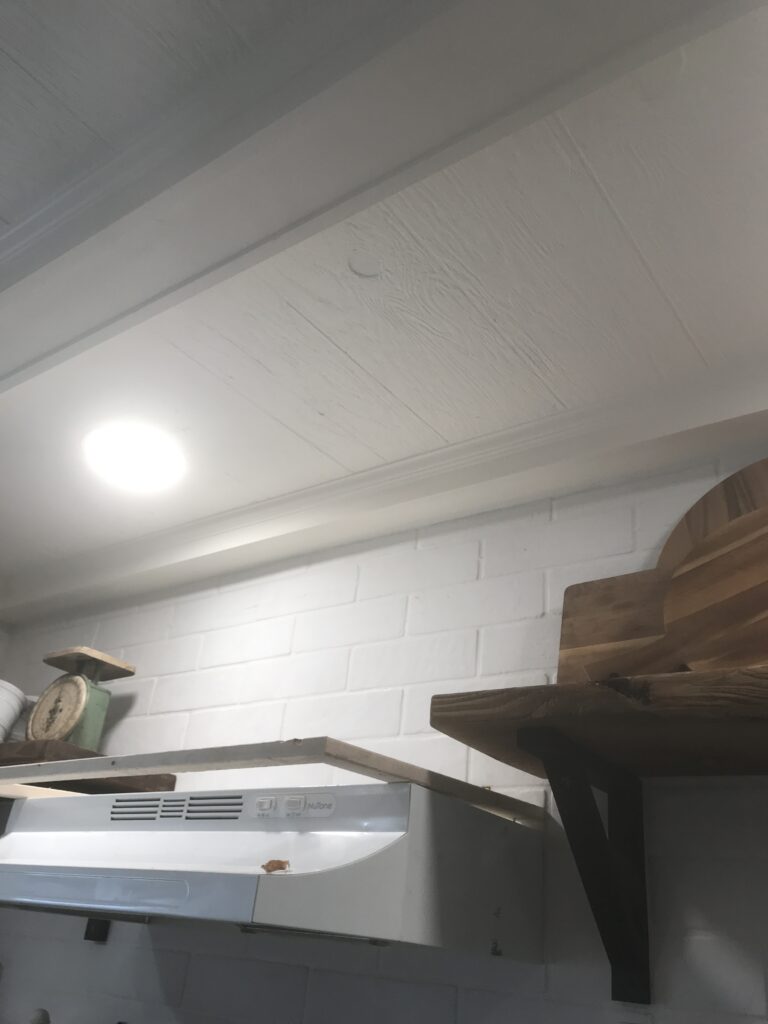 How do you build a range hood around an old fan?
So this isn't your typical how-to post...more of a "this is how we built our own hood range and you're welcome to gather some info from it". We are not DIY experts by any means. I'd classify us as "practicing" DIY-ers. So, first things first.
Find a design you love (check Pinterest and Google)
Buy or re-use your old vent hood fan
Measure how big an area you have to work with
Get to work!
Can you screw right into a tile backsplash?
Yes! You do have to use a special drill bit designed for tile. Ours was a Milwaukee Tool Diamond Tip drill bit. A hot tip I am going to throw out to you here is that you must keep the drill bit wet while using it. We ruined a drill bit pretty fast by not spraying the area with water. Grab a water bottle and have someone spray the area while drilling.
What is the first step to building your own range hood?
It might be wrong the way to go about it, but we placed the fan onto the wall first. After that, we used 1x2's to frame out the top portion. This gave us lumber to start building off of. Check the photo below for clarification on this step.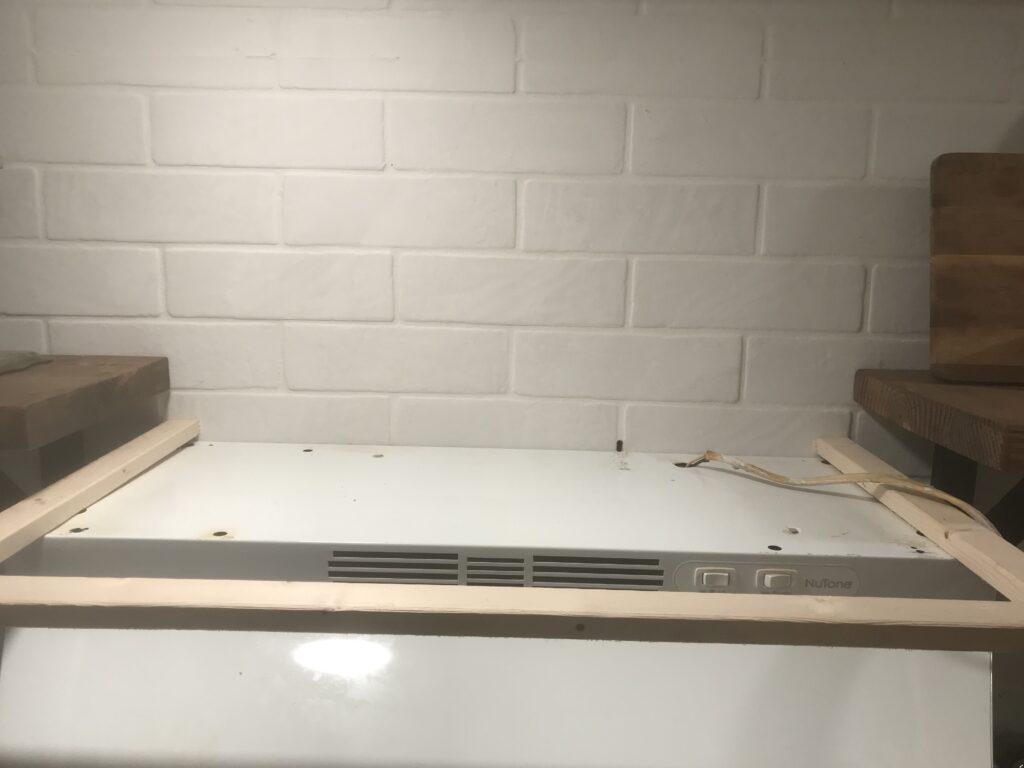 Once your fan is installed, start building the skeleton.
Now that our fan and 1x2 base is on, we start building the skeleton. We added more 1x2's and a few 2x4's to build our skeleton. See the photos below.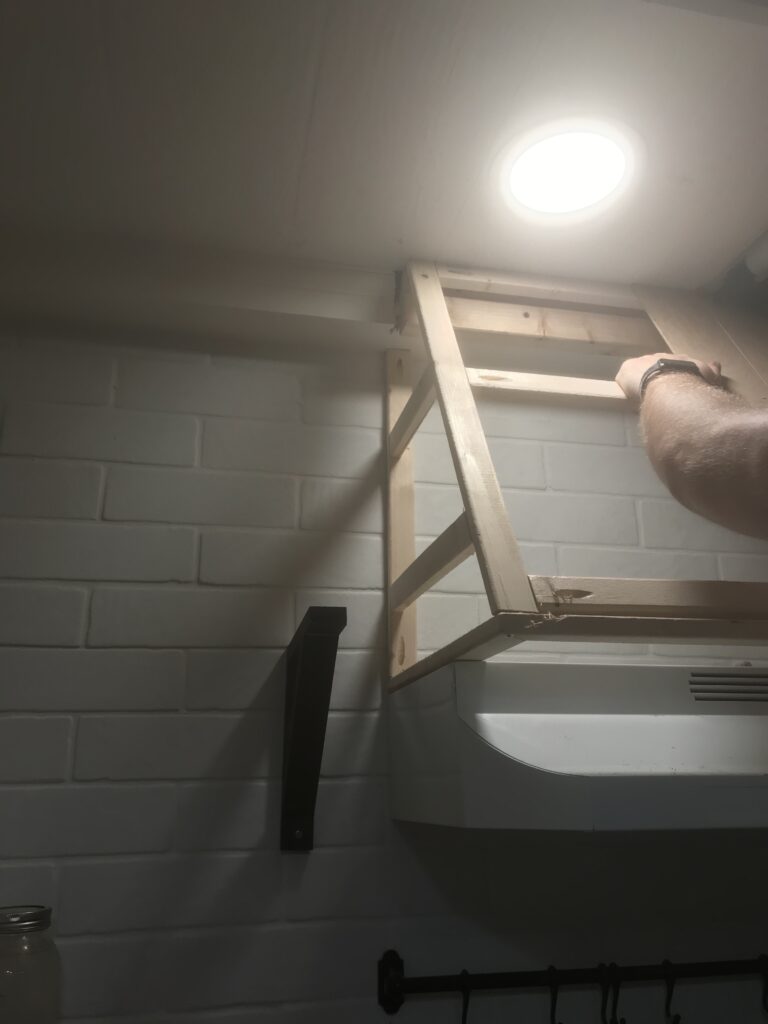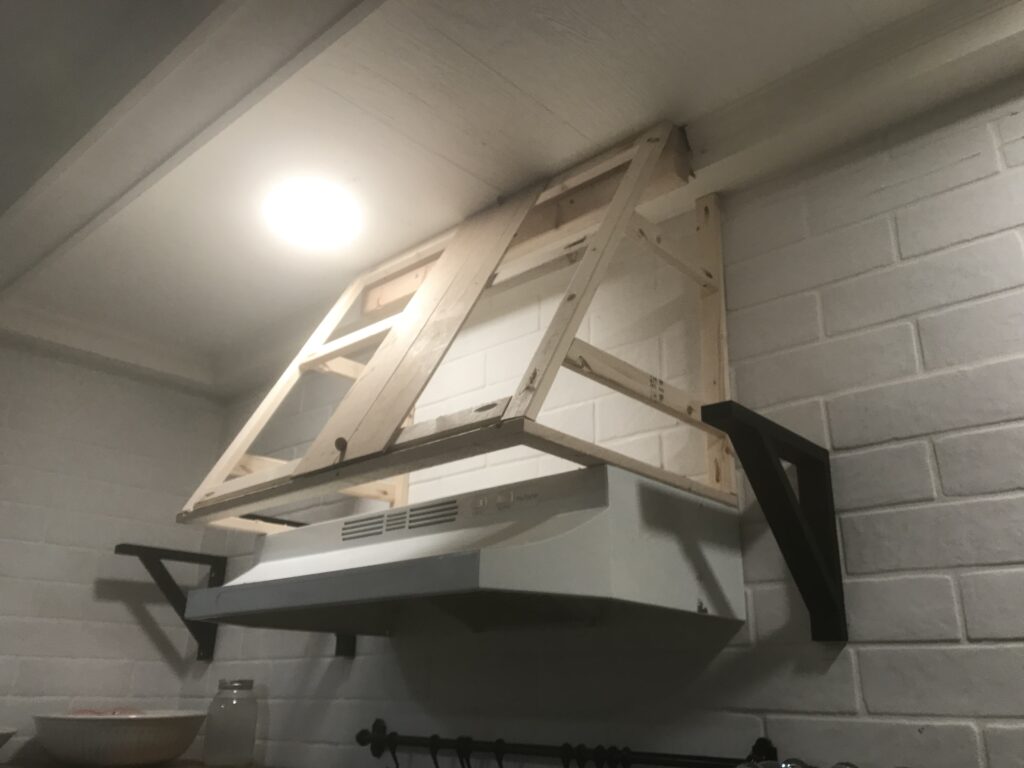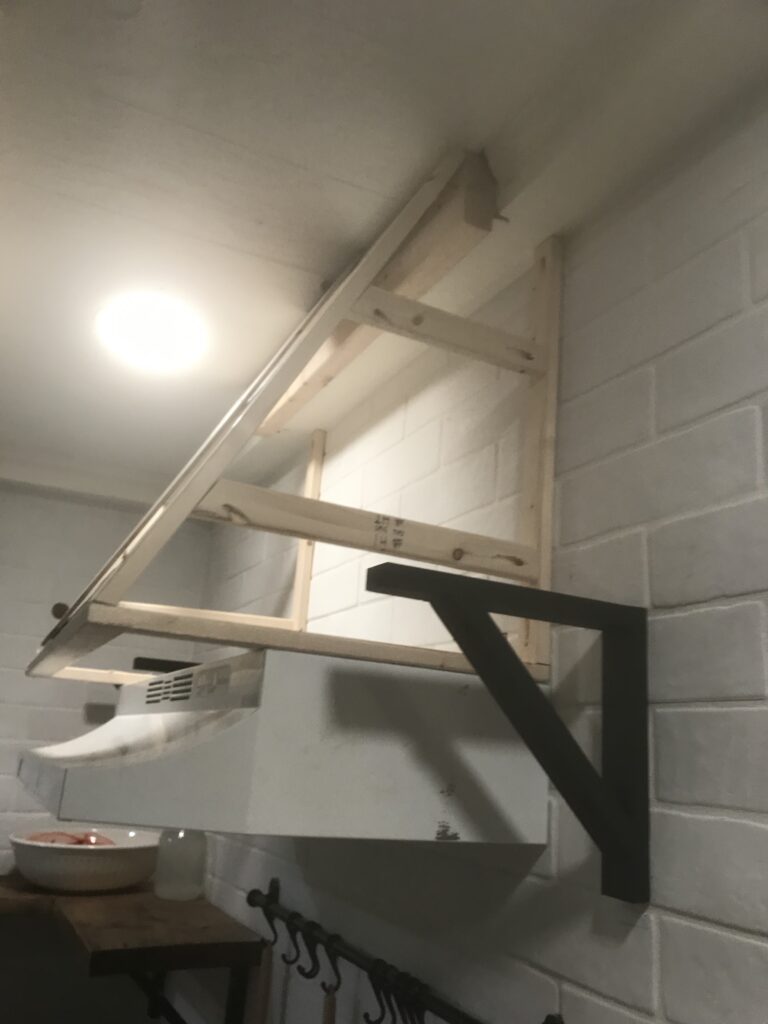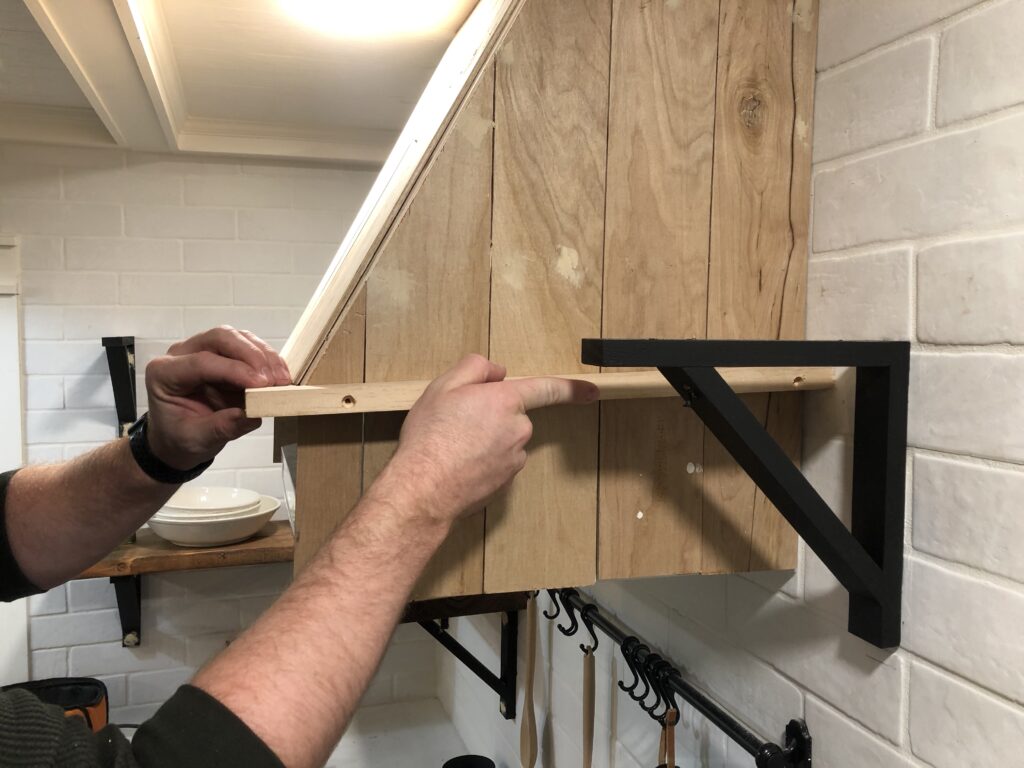 We covered the skeleton of our range hood in 5'' wide underlayment so it has a "shiplap" look. Then we framed out the bottom sides with 1x2's.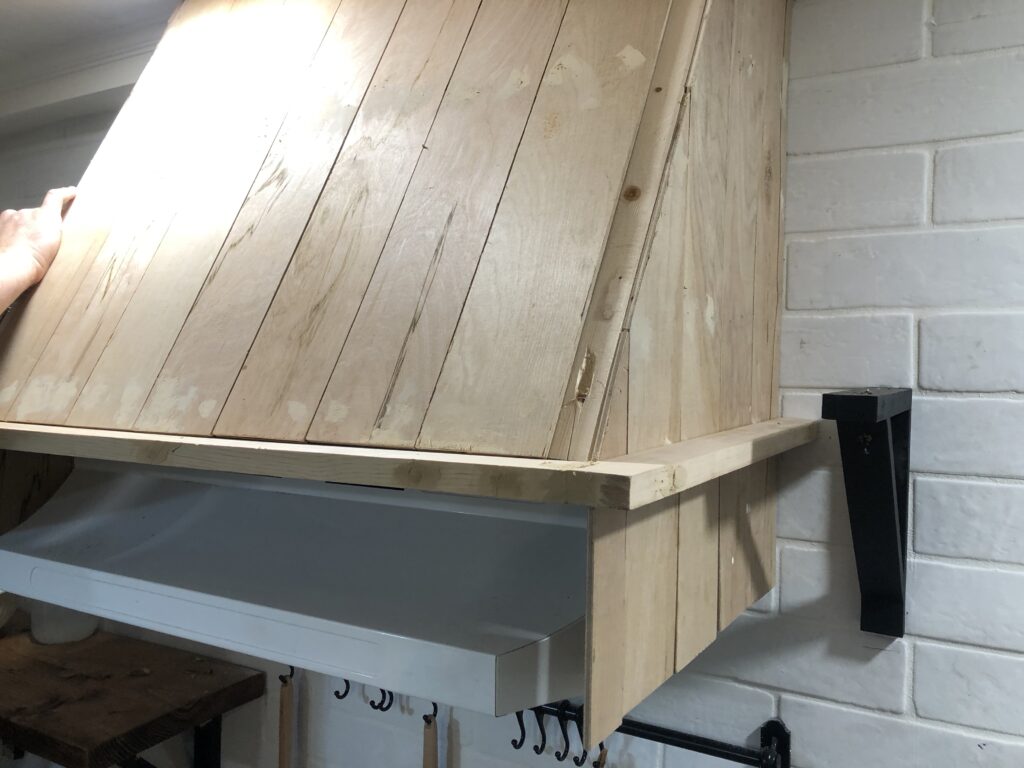 Pin it!!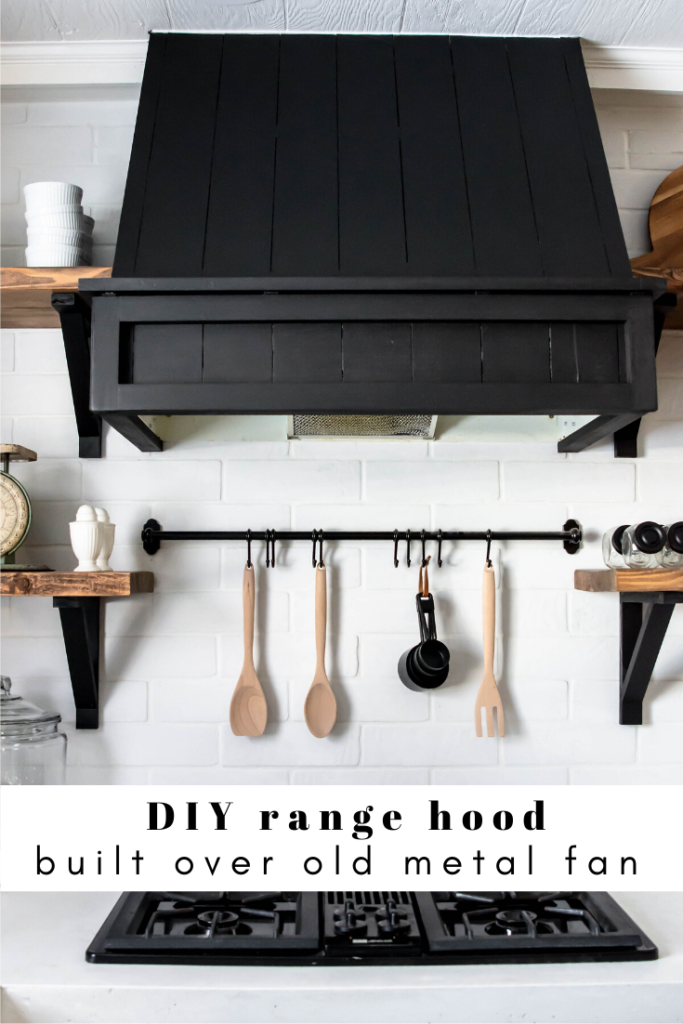 At this point, we just continued building onto the skeleton. We just designed as we went, knowing we wanted a "finished look" on the bottom 3 edges underneath that 1x2 skirt pictured below.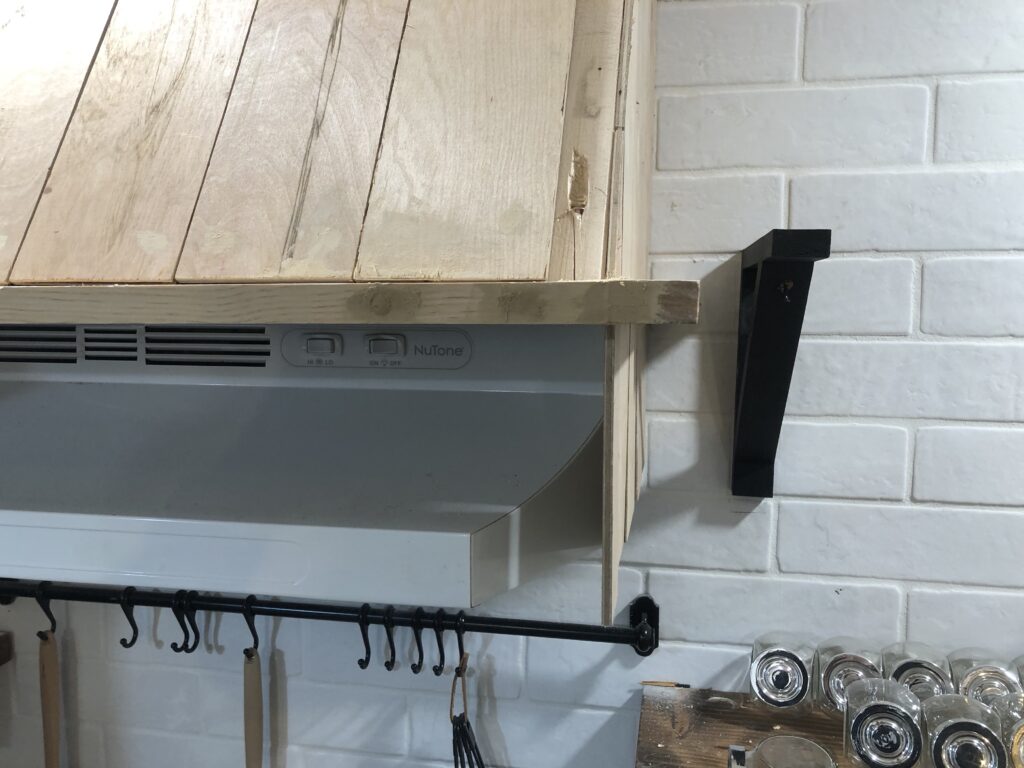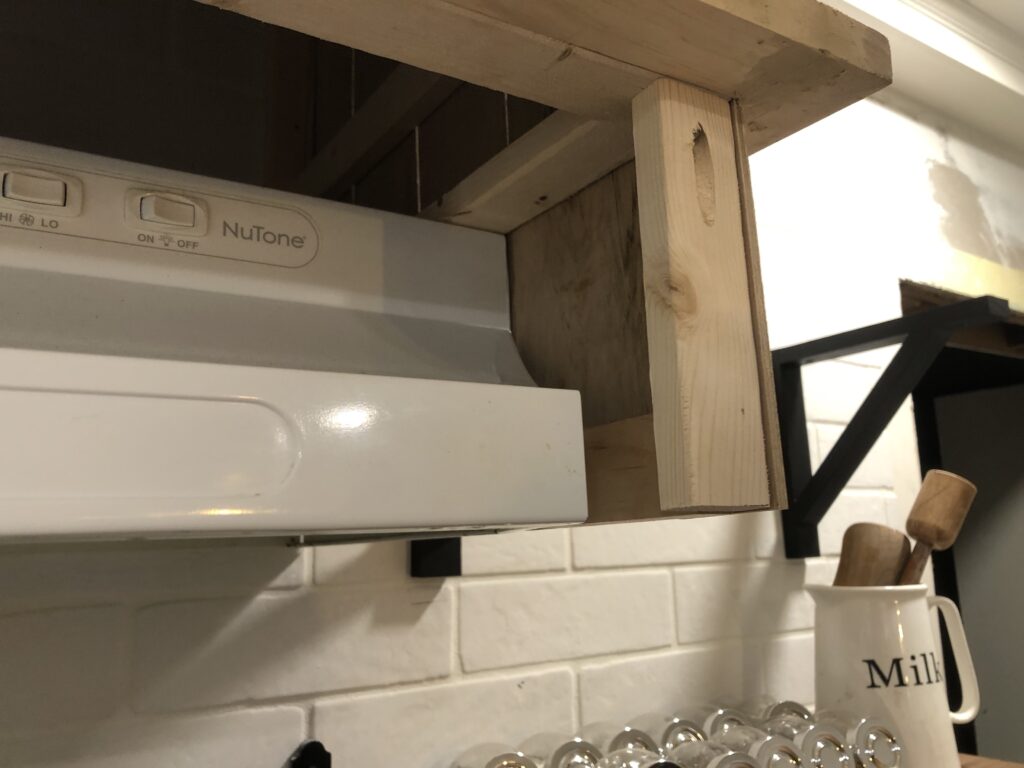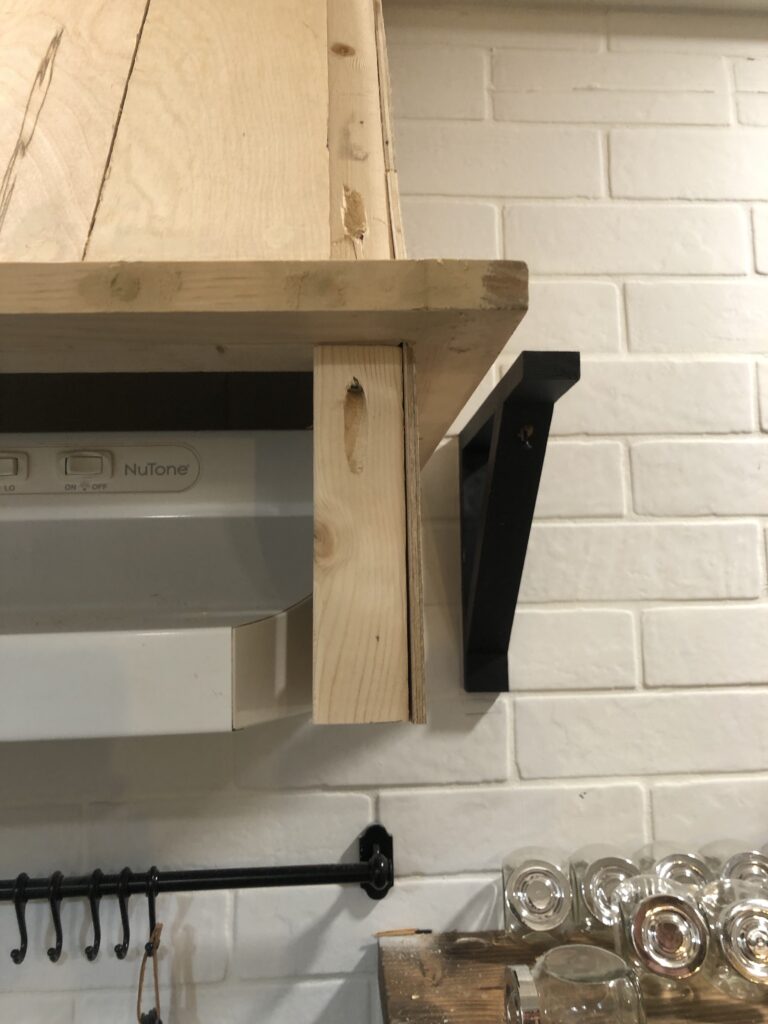 As you can see here, we created a shaker cabinet type look by turning the 1x2's and nailing them flat to the cabinet. We created this look on both sides of the range hood AND on the door that we attached with hinges.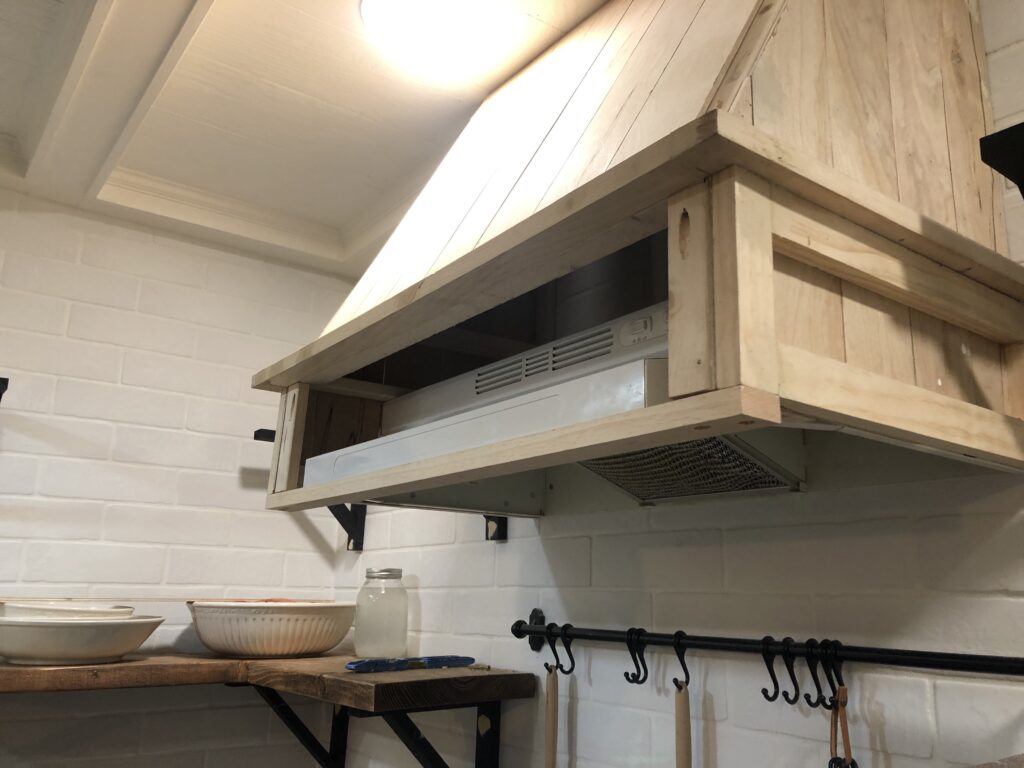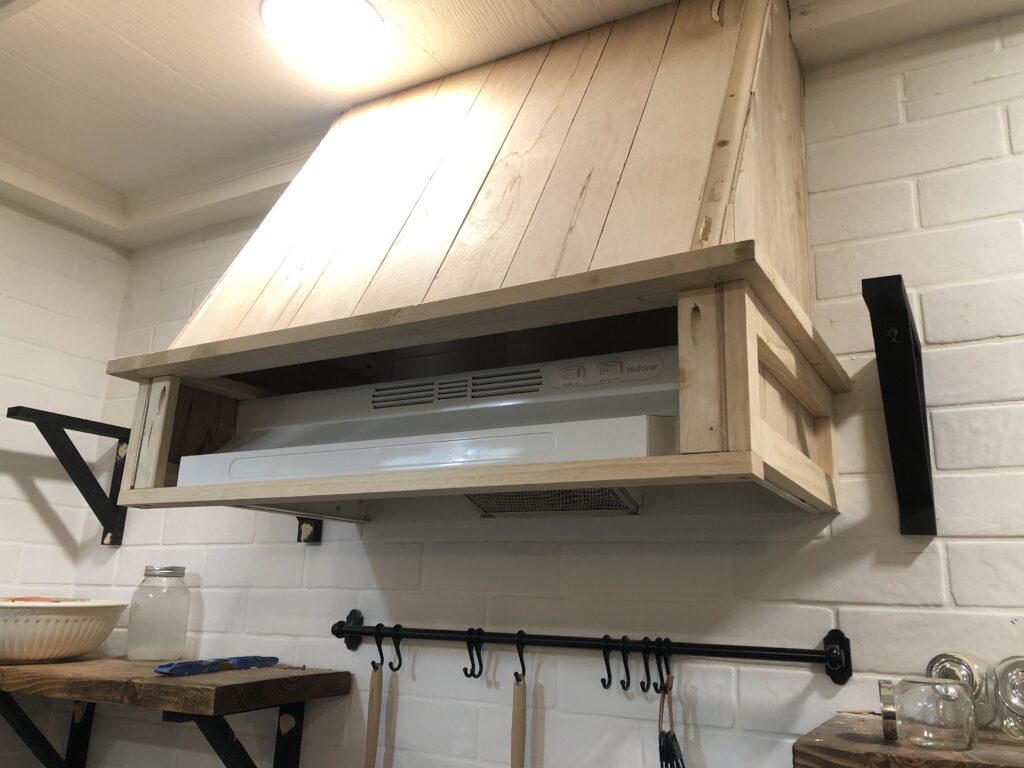 How do you access the fan on your range hood?
This is the part that had us scratching our heads. How will we be accessing the on/off switch on our fan if we build a hood around it? With a little ingenuity and a cabinetry magnet, you can accomplish this easily! We built a door on a hinge that lifts up to expose the vent controls. So easy and doesn't even look like a hinged door!
Here's a little boomerang showing what it will look like once the hinges are attached.
To create the door, we made a "frame" out of 1x2's and attached the shiplap slats to the frame.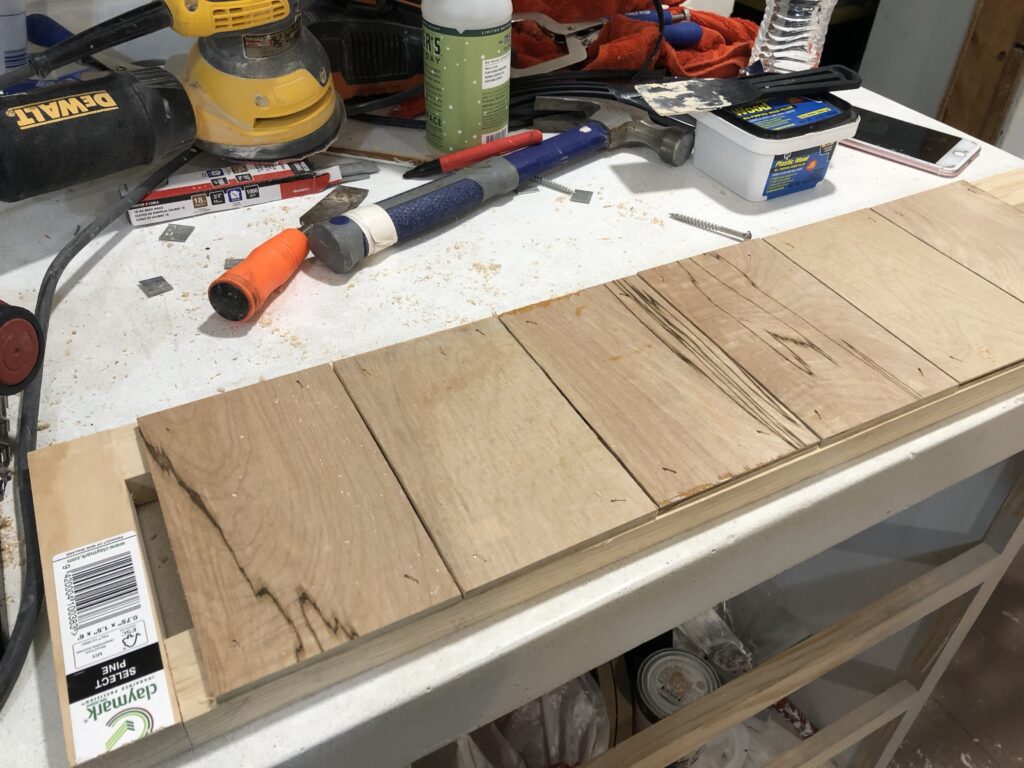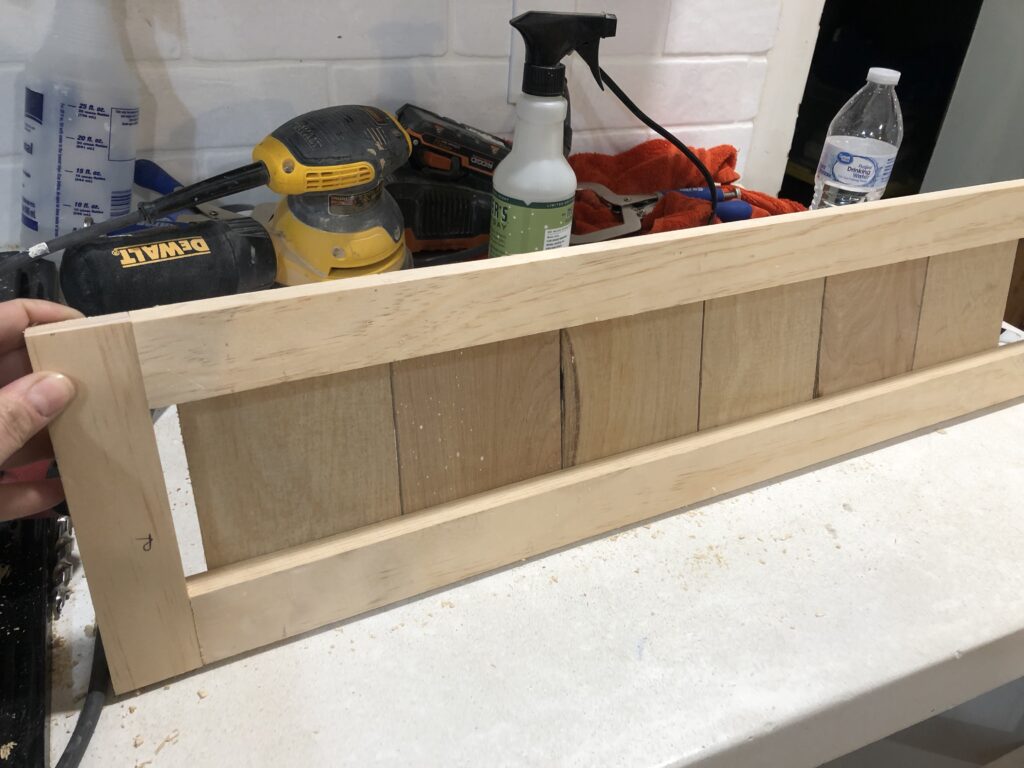 Then we added the hinges.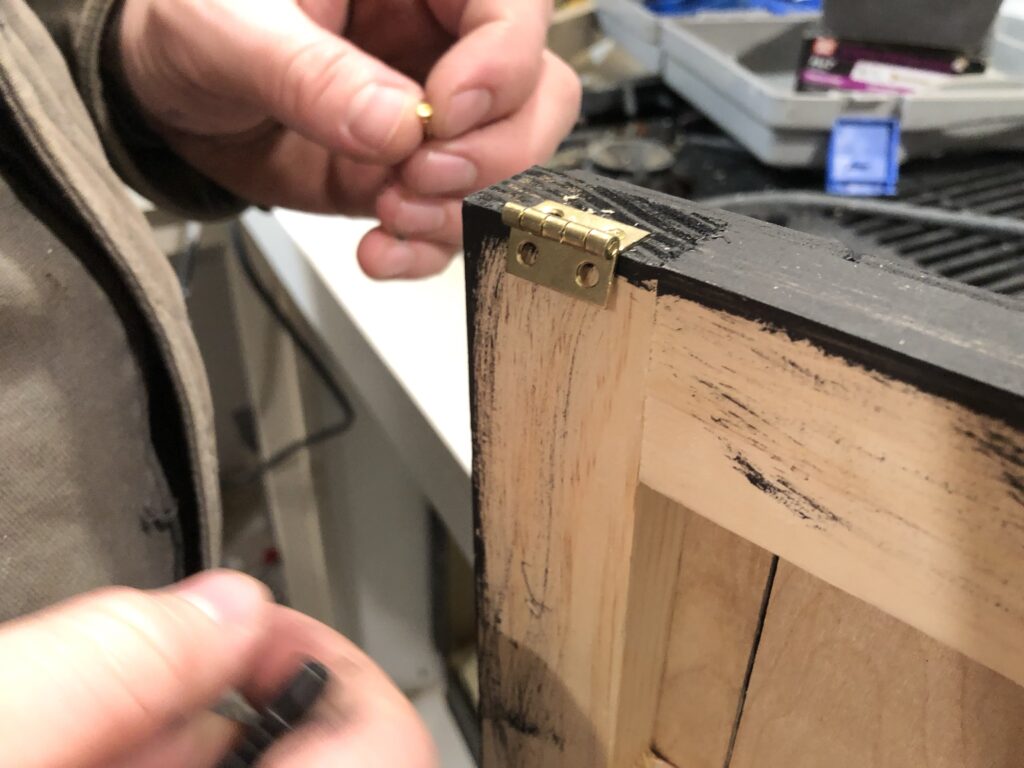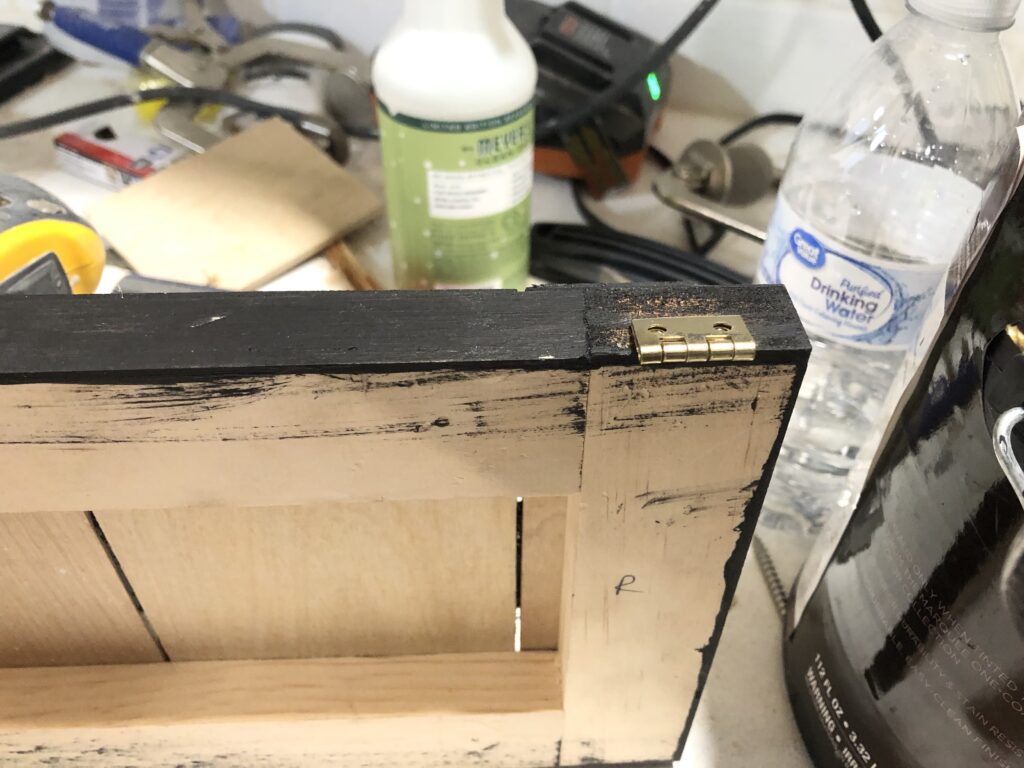 Screwed them to the range hood.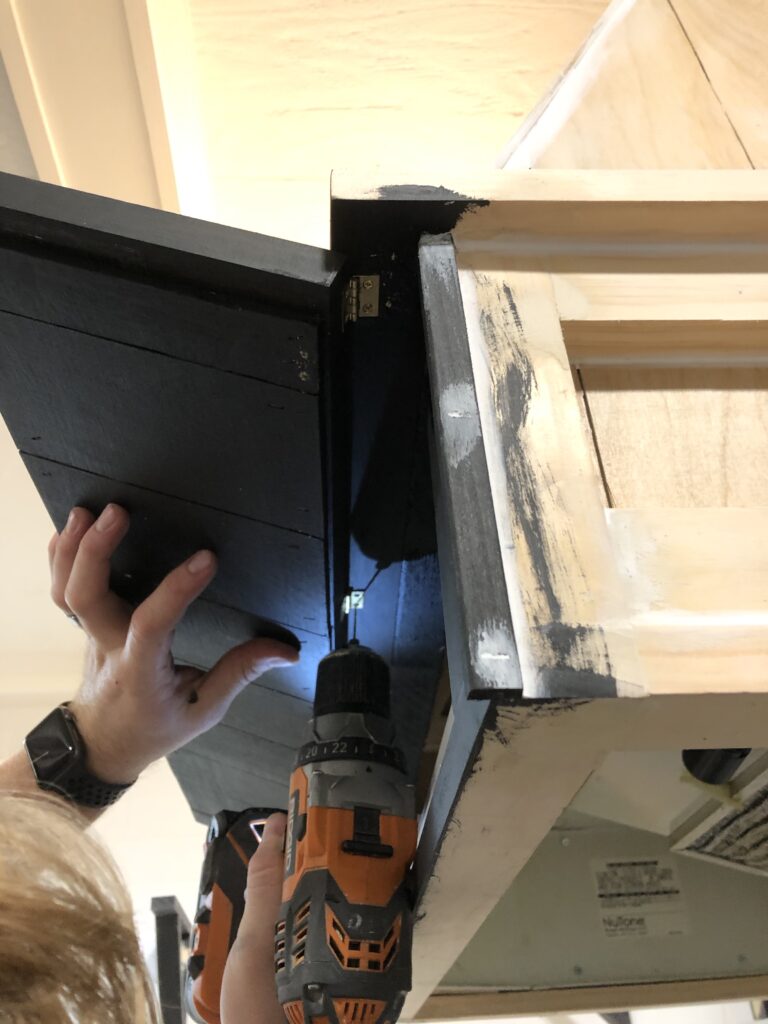 Filled the nail holes on the entire hood, caulked, and painted it Black Limousine by Behr.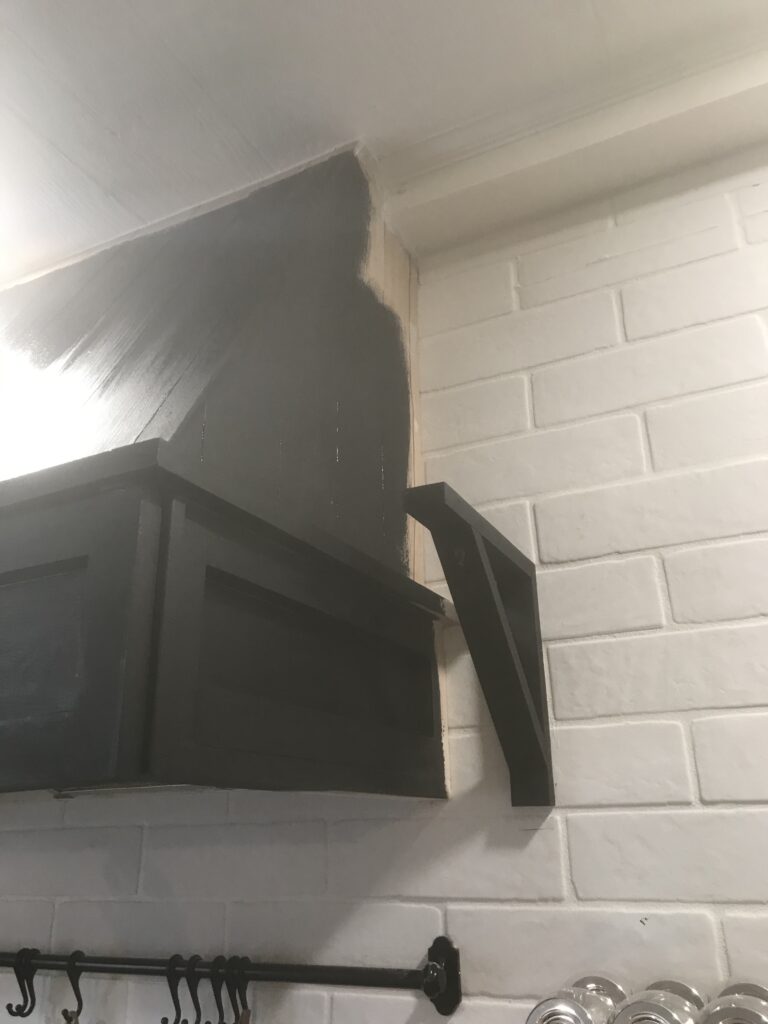 DIY Hood Range Supplies:
Hinges- Ours were brass, tiny (4) pack that I painted black- Home Depot
Pin it!!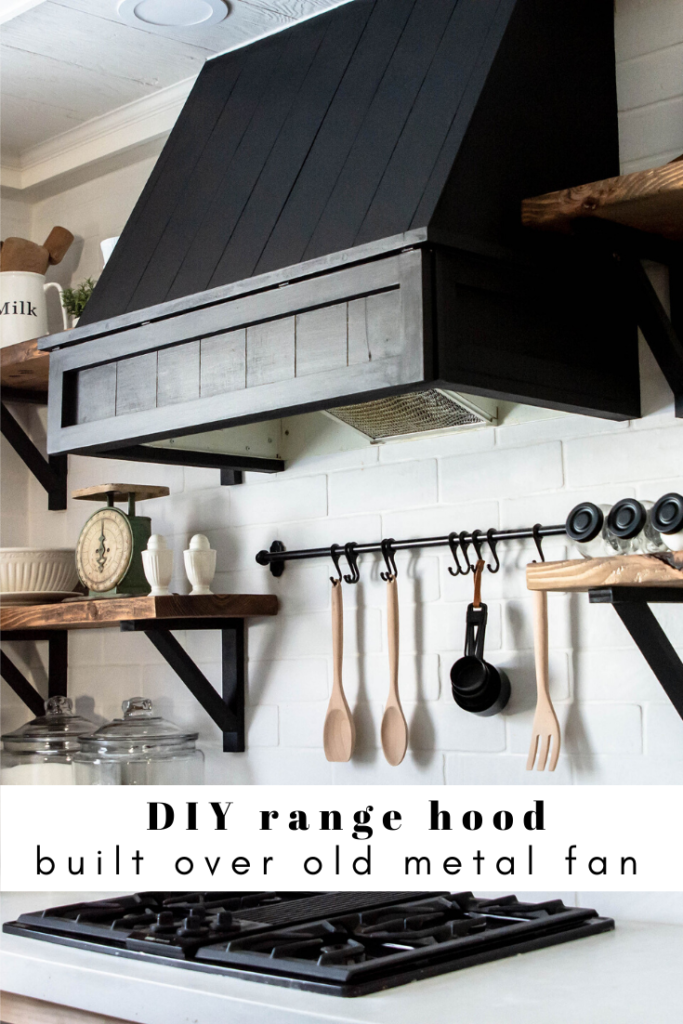 Curious about the backsplash and countertops? Check out my other kitchen renovation posts below:
White Faux Brick Tile Backsplash