Cassie
I'm the crazy, animated, and VERY loud sister! I love my family like something fierce, I love to build, binge watch TV series, and I love to eat all the things! My husband Rex and I have been married over 10 years and we have been blessed with two boys; Hank is 8 and Beck is 7. Rex is a Podiatric Surgeon and loves everything about his job! We are grateful for his hard work and dedication he puts in for our family!
When I'm not in Missouri doing my mom/home school gig, I'm doing Permanent Makeup in Idaho … I wouldn't trade my crazy life for anything!!!  I hope you enjoy reading and doing the many things we'll share with you! 
Sadie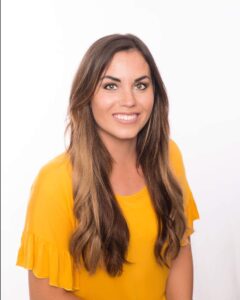 I'm the youngest of 5. They all think I'm quiet, but really I can't get a word in edgewise when we are all together. I married my high school sweetheart in 2011 and we have 2 children and a dog. Bella (our Boxer) was our firstborn!
Our first human is a little boy named Ollie and he is a little sweetheart! He has a congenital heart defect called Hypoplastic Left Heart Syndrome. I have a blog dedicated to Ollie's journey with a CHD. (Click the link below).
Our youngest is Scout and she is SO MUCH FUN! This girl has a huge personality and we are so glad she is part of our family!