Easy Bathroom Demo and The best update of all.....new tile! Follow these easy steps to change the whole look of your room!
Check out of the the other Participants and Guest Participants HERE!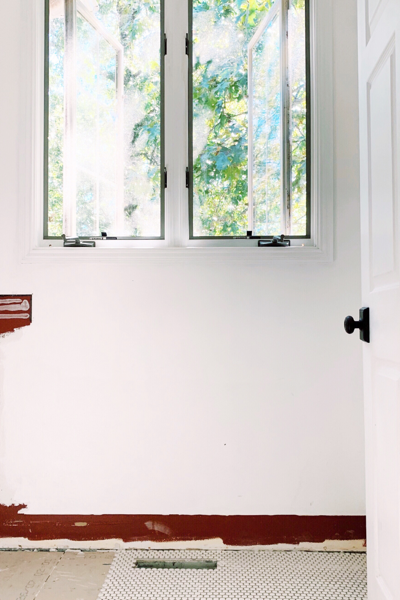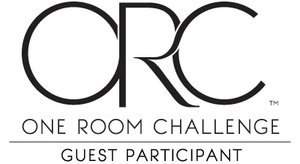 ONE ROOM CHALLENGE POWDER ROOM-WEEK 2
Its official! I am IN LOVE with this white penny tile from Home Depot! Here's to hoping my husband will get on board with me carrying it down the hallway and possibly into the kitchen! A girl can dream right!? Crazy that the ONE ROOM CHALLENGE POWDER ROOM-WEEK 2 is wrapping up! Here's a peak at our past week! Enjoy!
Demo
Demo was a pain in this room! We started by emptying the cabinet contents, decor, then removed the toilet and vanity from the bathroom. Over the next couple days we broke the Travertine with an air chisel. This process was WAY easier than Rex and I anticipated. Our air chisel died so I made the 4 hour trek to Home Depot! Next we prepped the floor for our new tile! These are the steps we took; they vary for each project, but this will give you a general idea of the process!
chipped tile with an air chisel
cleaned up the area very well then vacuumed remaining pieces with the Shop Vac
Rex had to tweak some of the plumbing this was the biggest pain!
Tile
Laid new Fiberock Board under the sink area.
For the tile we used white AcrylPro Tile Adhesive
3/16" trowel
I'm just waiting on Rex to Cut the tile at the threshold so I can finish laying the last two sheets of tile! I'm trying to show patience since the guy is so busy with his "real" job!! Hoping for a ton a progress for Week 3!
Don't forget to check out the other talented accounts that are participating in this 6 week challenge! You can find them HERE!