I love the galvanized buckets for Christmas trees, but I haven't been able to find one. I decided to build a rustic box out of reclaimed fence boards I got for free. It's super easy to do, and I love the way it turned out!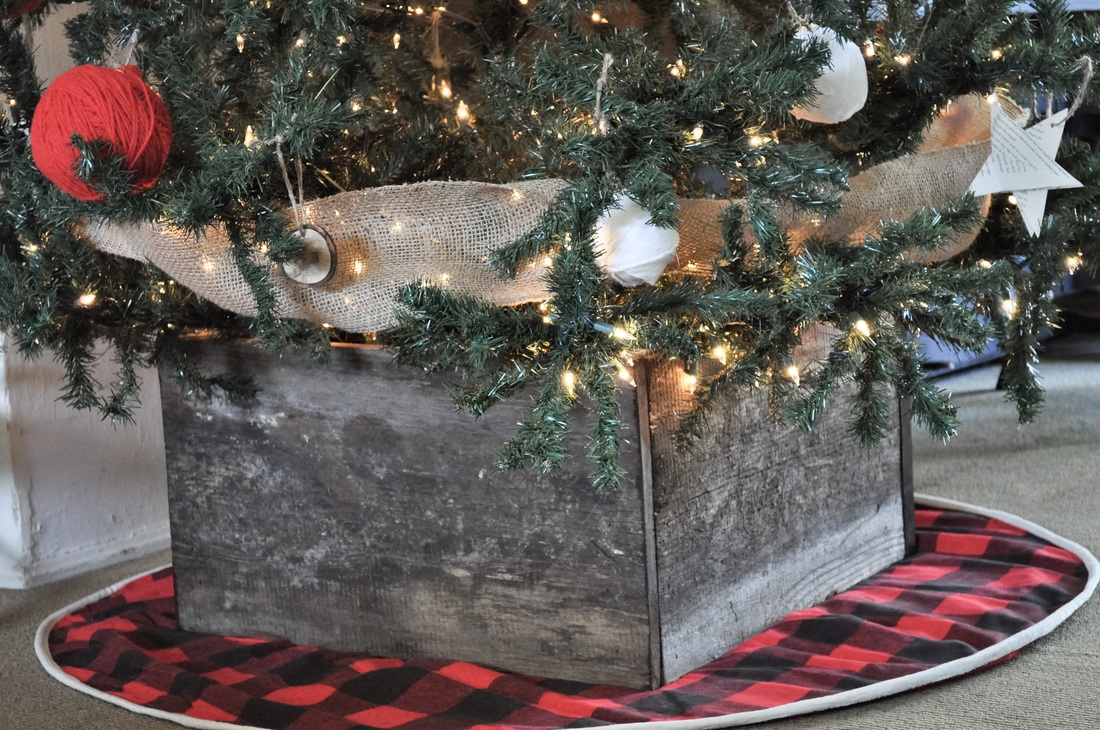 | | |
| --- | --- |
| | My tree skirt is from Target, but this one on Amazon is cuter! |
For the box–
​The fence boards I used were really wide. To avoid nailing multiple boards together to get a taller box, look for wider wood like mine. These boards are 12 inches wide. Start by figuring out how big your box needs to be to house your tree stand. I cut my pieces:
(2) 22 1/4 in. long
(2) 21 in. long
(4) 12 in. 2×2's
Saw to cut your boards, we used this
Nail gun, ours looks like this
18 gauge nails   -If you live in California, you will pay an arm and a leg for nails, buy them online! $4 for a pack of 1000 online, and $12 for a pack of 1000 at Home Depot. Crazy!
The 4 12 in. 2×2's are for the inner corners of your box. This stabilizes and gives you something to nail each of the four sides to.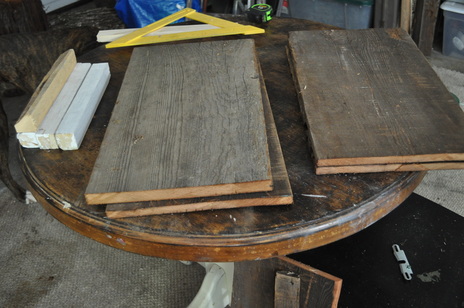 Here is my wood all cut.
I laid two of my sides on the ground with the 2×2's underneath, flush with the outside of the board. Nail the board to the 2×2's. Add enough nails that it feels secure.
After both sides of your boardsare nailed to the 2×2's, they look like this.
Now, stand up your boards with the 2×2's, and nail your other two boards to create your box. Make sure your wood is all flush so your box looks clean and uniform.
Nail all 4 sides, and you are done! I didn't put a bottom on mine because I didn't think it needed it. If you want one, just measure how wide and long your box is, and nail your piece of wood to the bottom of your box!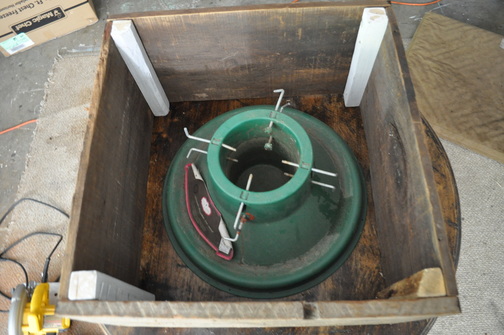 I thought I would sand my box to make it lighter in color, but in the end I was happy with the way it looked.

​Pin it!!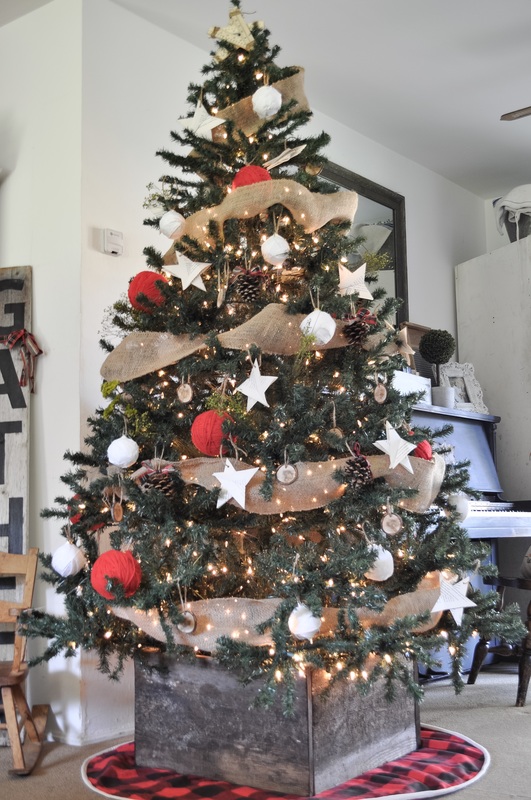 More posts to love below!