This Easy Homemade Toffee. recipe is brought to you from my in laws. Davids mom makes the BEST toffee. I am completely intimidated by candy making, but this stuff is easy to make; no candy thermometer needed! It truly is the best toffee I have ever had.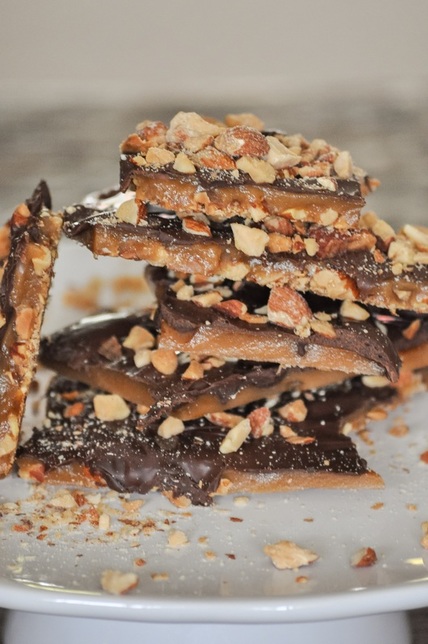 Easy Homemade Toffee
1 C. Butter
1 C. Sugar
1/2 tsp. vanilla
Dash of salt
1 Cup chopped walnuts or almonds–Big bag of almonds found here.
1 Cup Chocolate-chips or bars
Instructions: Prepare foil or parchment paper covered cookie sheet with at least 1 cup chopped walnuts or almonds. Make an oval shape with the nuts. Set aside. Place butter, sugar, vanilla, and salt in a skillet. Cook over medium to high heat, stirring constantly until mixture turns the color of a brown paper sack. Candy will start to smoke when it is ready to pour. Pour over nuts on the cookie sheet. (Don't scrape the candy out of the pot). Spread melted chocolate over the toffee. (you can also sprinkle chocolate chips over the toffee and they will melt). Top the chocolate with chopped nuts as a garnish. Let chocolate set up, and then break it into small pieces. Store in a cool place.
**Recipe yields approximately 1.5 lbs. of candy.
**Keep in mind there is A LOT of stirring in this recipe. Grab a helper if needed.
Prepare and toast almonds
We toasted our almonds before chopping them. It took 10-15 minutes on 350 degrees. Watch them carefully so they don't burn.
Toasted almonds in our small ninja blender
10-15 seconds of blending and they were perfect
Prepare chocolate
Our family loves Peter's Chocolate. This brick of chocolate is bigger than it looks, and tastier too!
We used a double broiler to melt the chocolate. It took around 15 minutes. After 5 minutes it started to melt
At 15 minutes we could stir it and it was completely melted. Be careful so the chocolate doesn't burn.
Easy Homemade Toffee Recipe
Now let's learn how to make the toffee! **Here's a quick tip, use a pan deep enough so the toffee doesn't bubble over as it's cooking. We used this exact pan here.
Place butter, sugar, and salt in a skillet.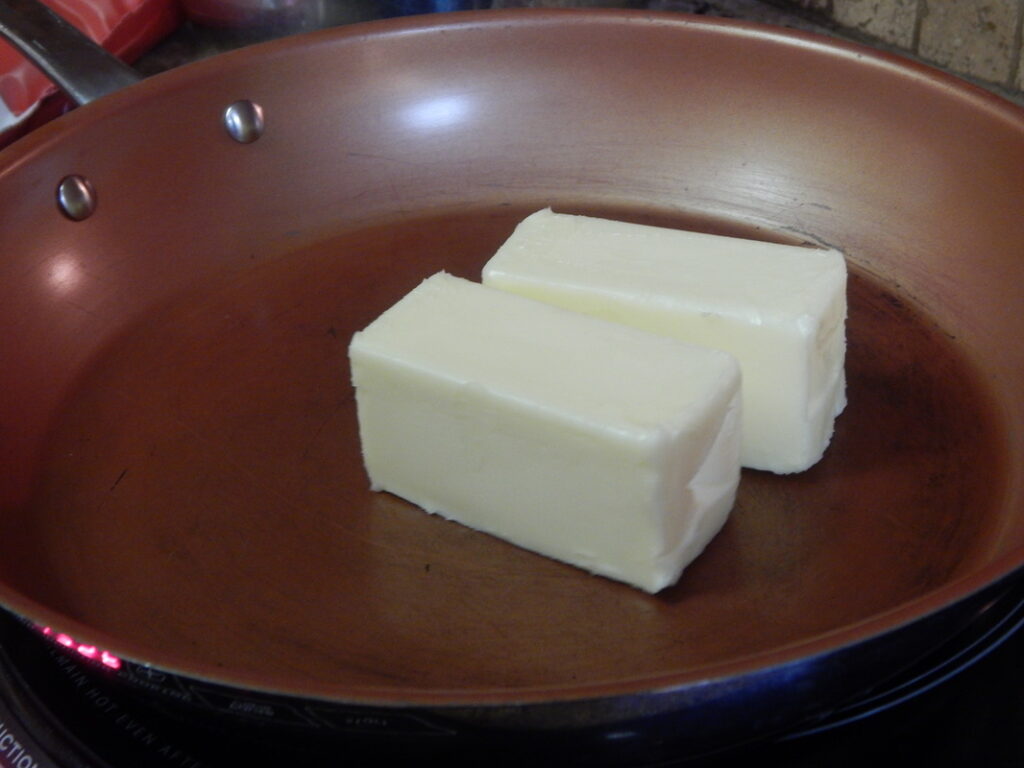 Cook over medium to high heat, stirring constantly until mixture turns the color of a brown paper sack.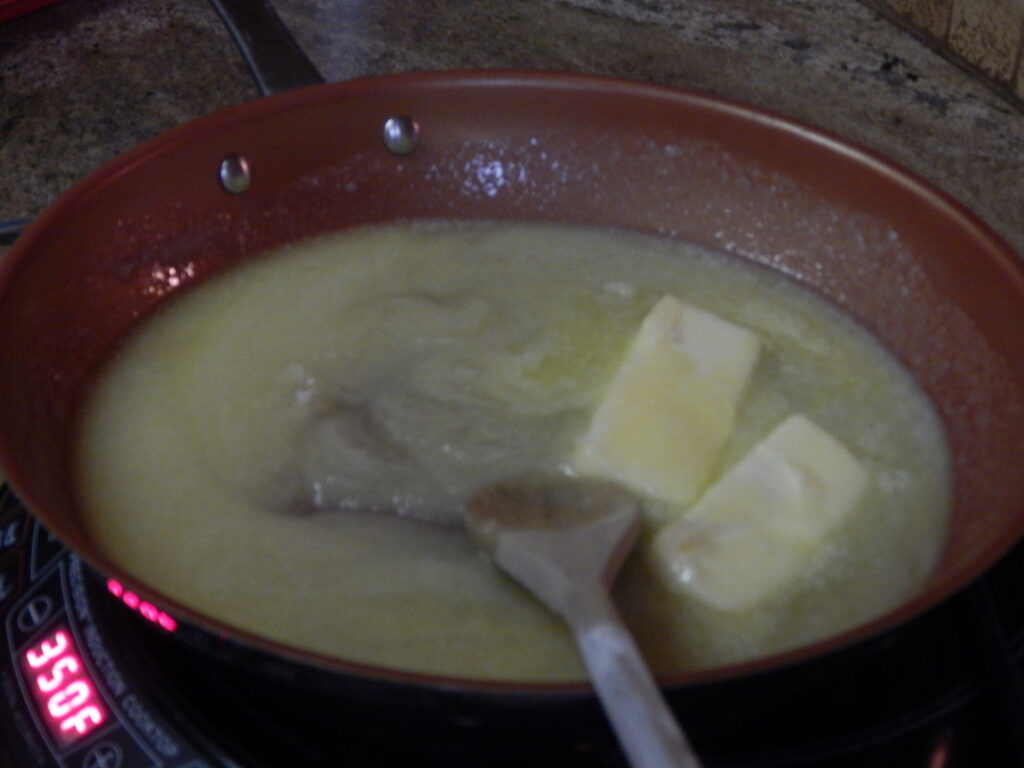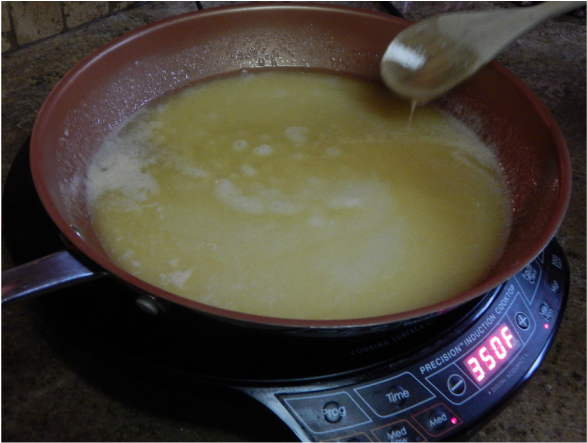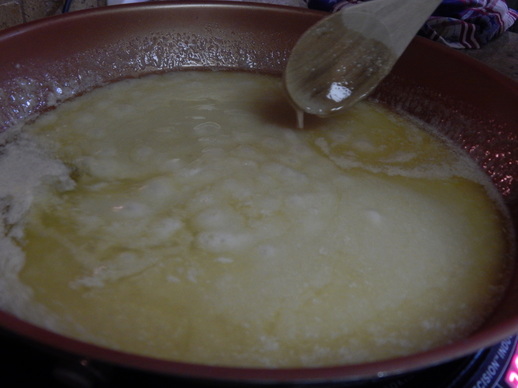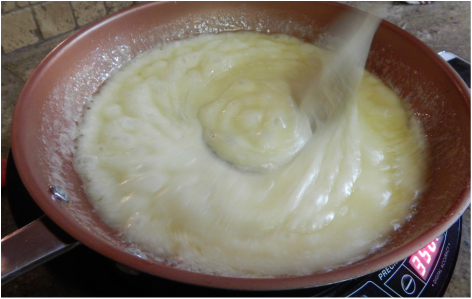 Constantly stirring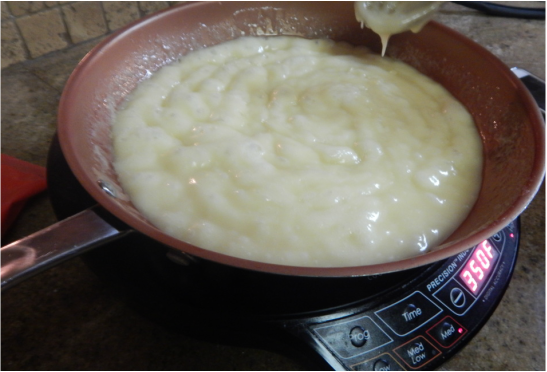 You can see it start to thicken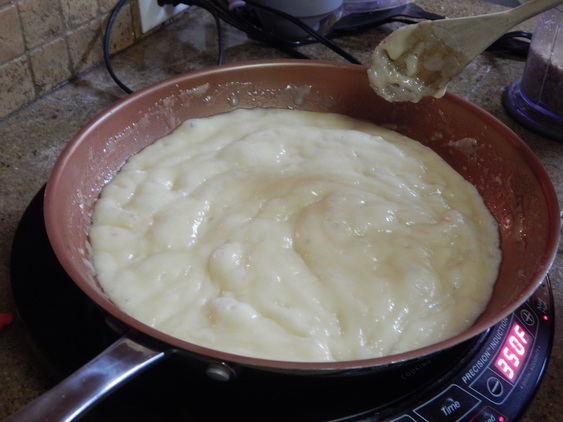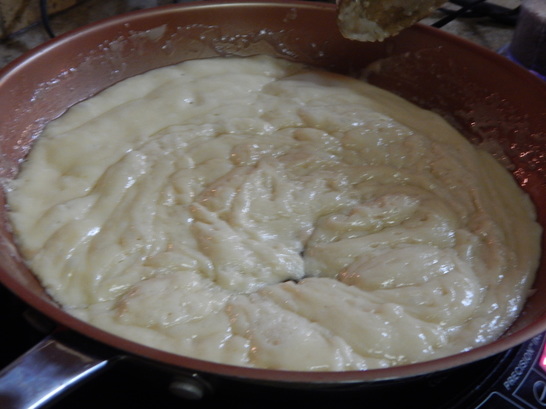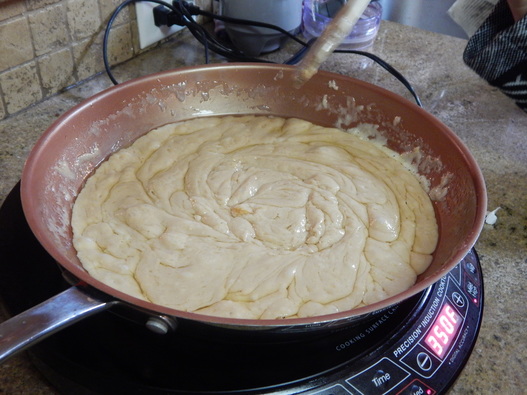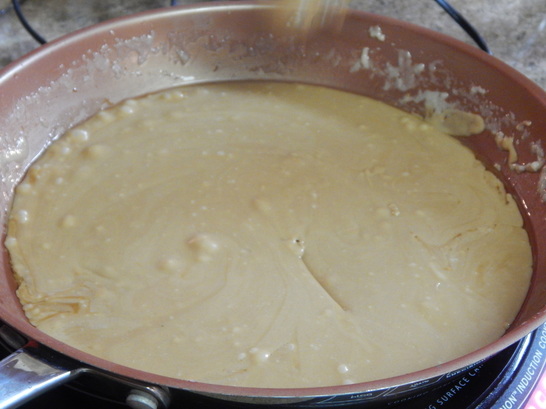 The color is noticeably getting darker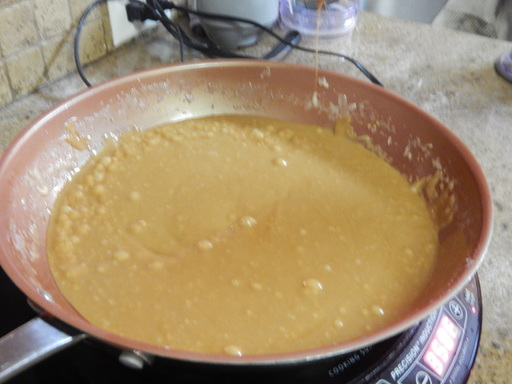 I can tell we are close but it isn't yet "smoking"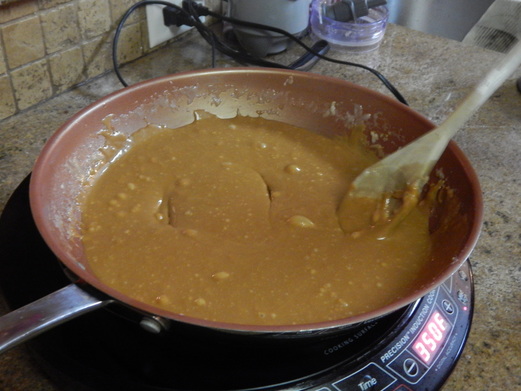 Just started to smoke so we know it's done! Be careful at this step. We left one of our batches on about 60 seconds too long, and it burned. Immediately remove once you see it starting to "smoke".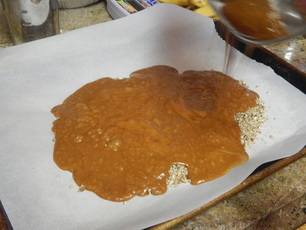 Pour the toffee onto the nuts. Notice the nuts are in an oval type shape.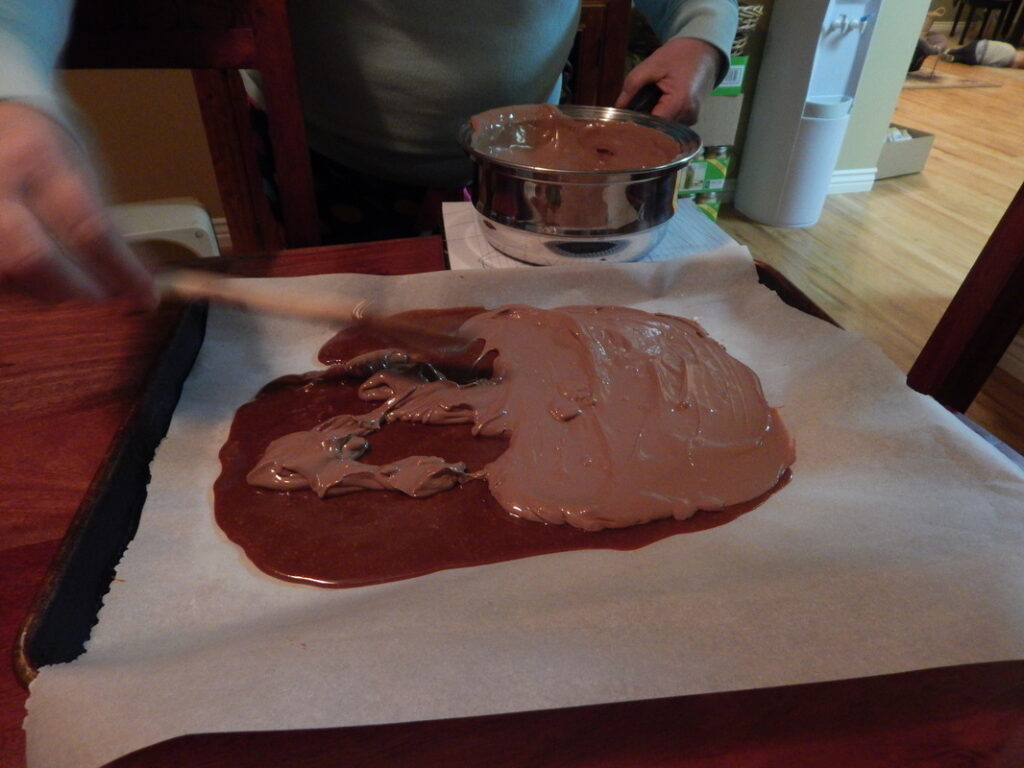 At this point, you can either sprinkle toffee with chocolate chips or add your melted chocolate like we did. Both work and taste great, this comes down to personal preference.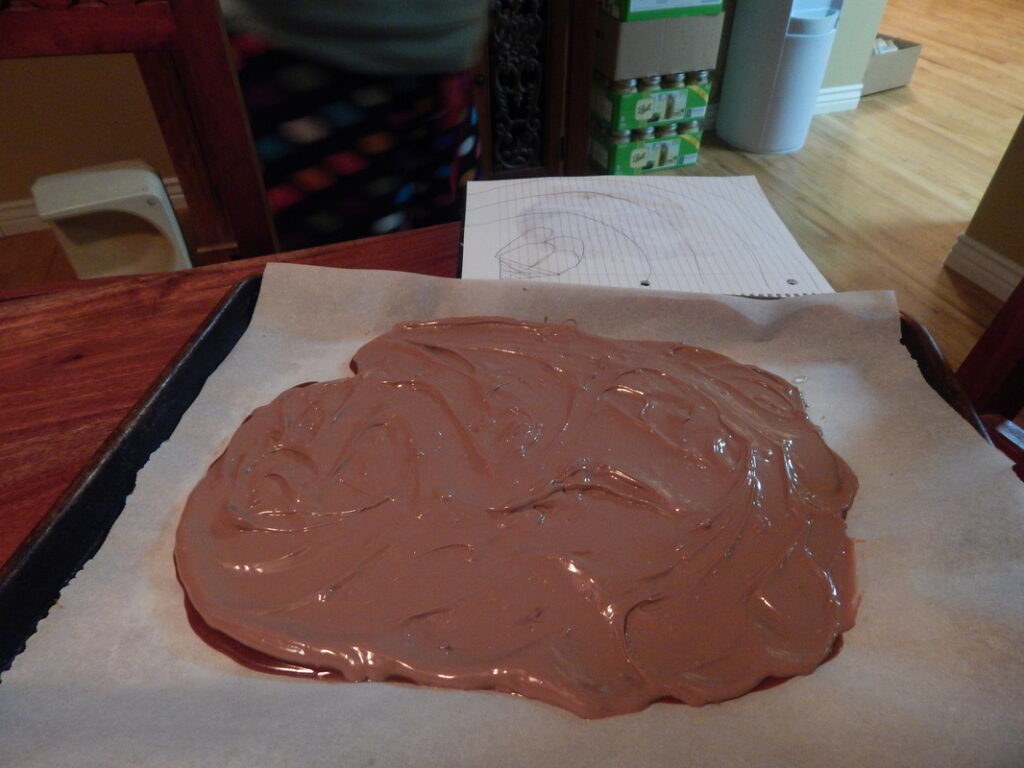 We did quite a thick layer of chocolate. We like ours like this. But again, it all comes down to personal preference.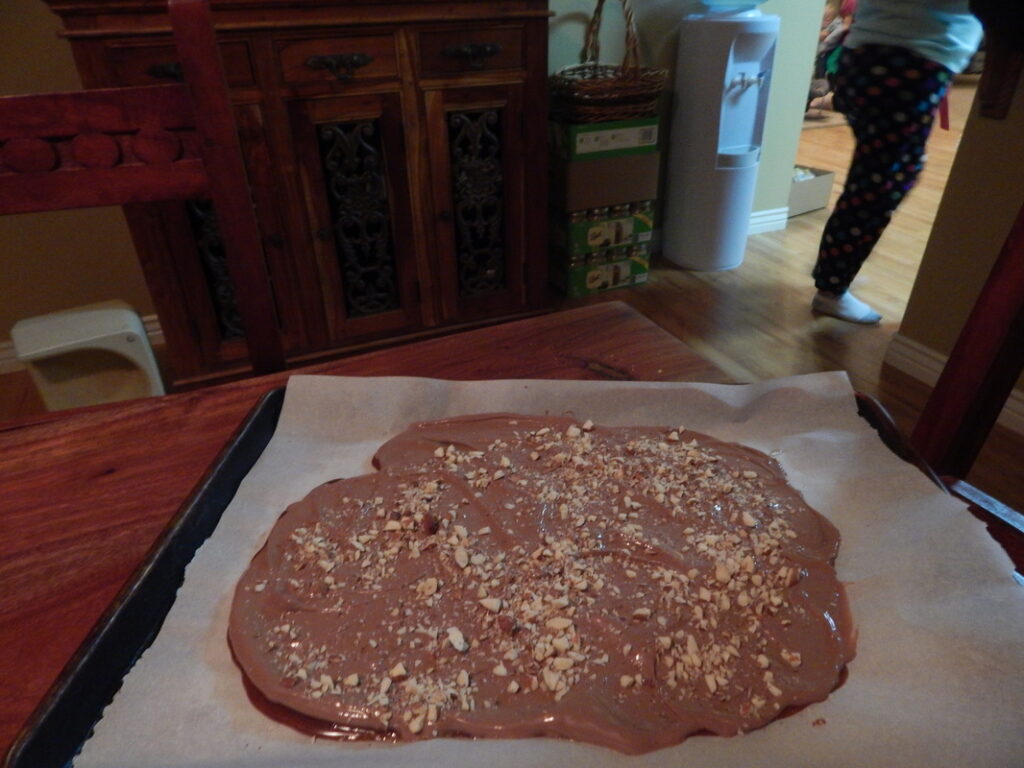 Sprinkle a few nuts on top to make it look beautiful!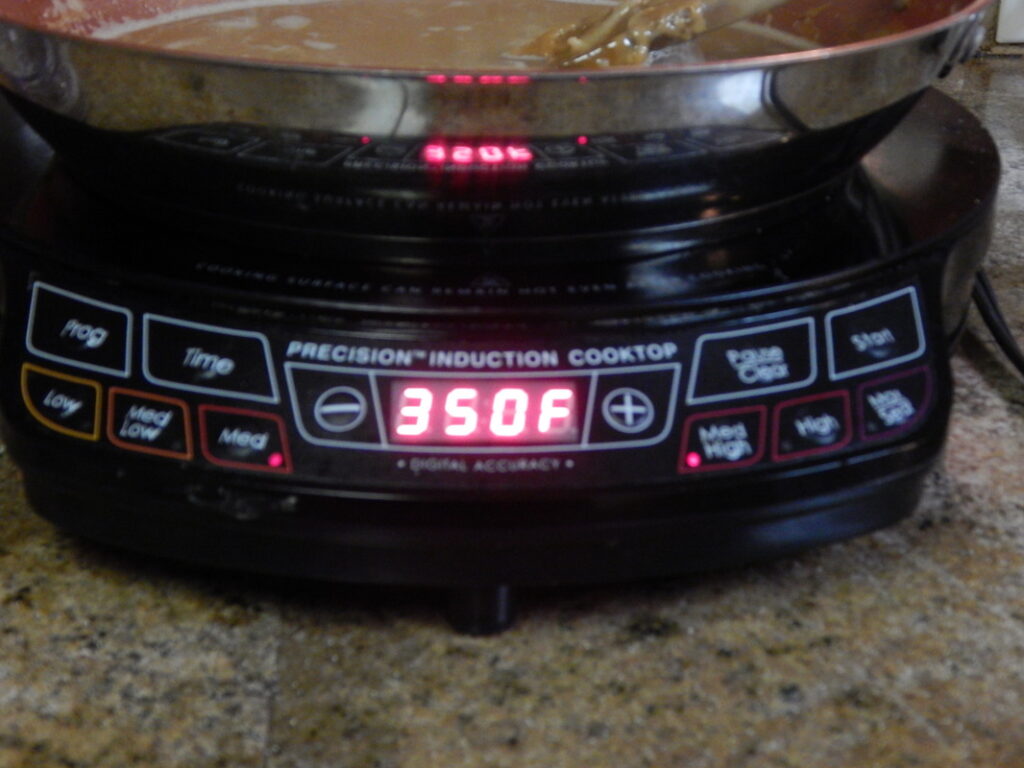 This is the convection cooker we used. The stovetop will work just fine too. Keep at the medium/high heat seating.
Click here to see the induction cooker we used. Super awesome and keeps the candy at a steady temperature.
Let the toffee set up. Either place outside in the cold, or let it set up overnight. Break into small pieces and enjoy! It tastes very similar to almond Roca. It truly is such a simple and delicious recipe. Let us know if you have any questions!
Pin it!!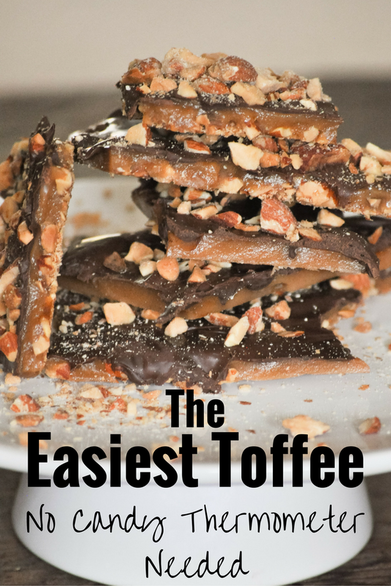 couldn't find Peter's Chocolate on Amazon, but this Merckens chocolate below had good ratings! Or click here for a list of Peter's chocolate distributors.
Pin it!