If you want to update your tree decorations, consider up-cycling your ornaments! Here a few ideas on how to do that.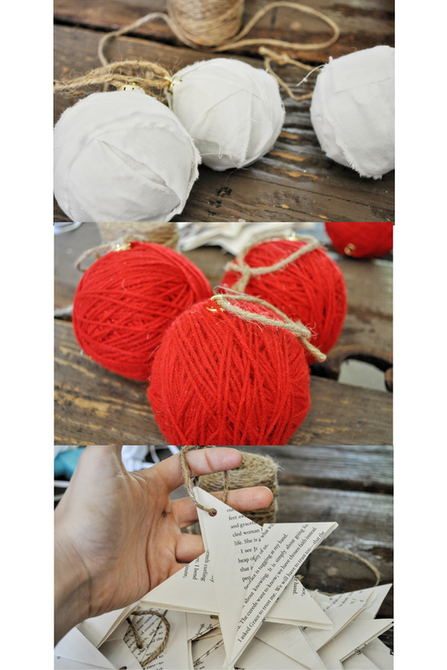 The first is this muslin wrapped ornament. I used clear and colored bulbs. The colored bulbs were a bit harder to cover with the see thru muslin fabric I used, but they did end up looking good after multiple layers of covering.
Look for this kind of fabric here.
​
Instructions: Cut your muslin into strips. Mine range from 3/4 in. - 1 in. wide. It really doesn't matter, however I will say the thinner strips lie more flat against the ornament. After you have your strips cut, apply hot glue to the ornament, attach the muslin strip, and start wrapping. Wrap until your ornament is covered and you are satisfied with the look. Put another line of glue on your ornament and attach the end of your strip. I tied the top of mine with jute string. You get to be creative here and can use any color of fabric and tie for the top. Here's a video showing how I wrapped mine.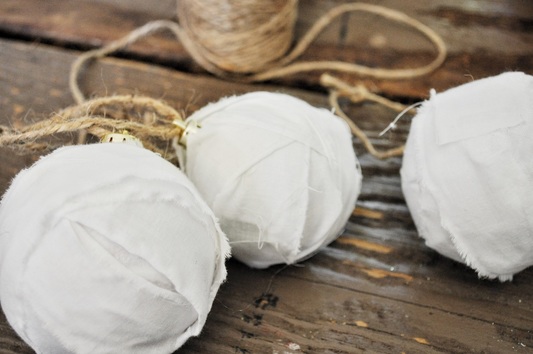 Next is this yarn ball ornament. For these, I used a Styrofoam ball, and wrapped it in yarn, just like I did with the muslin fabric ornaments. I made these a few years ago, but if I made them today, I would just wrap my ornaments I already have instead of buying Styrofoam balls. I am going to make more of these but use
this
color of yarn. Isn't is dreamy?? It's called Oatmeal.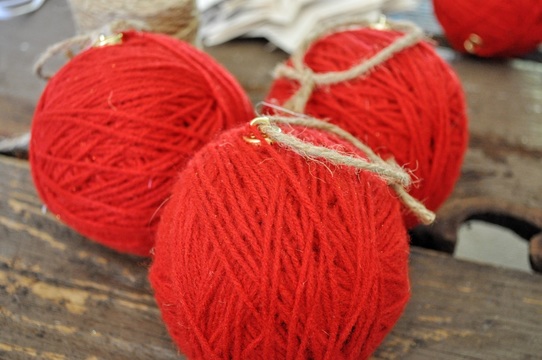 Next are these origami stars. I watched and looked at multiple tutorials on stars. I settled on these ones because they were the easiest for me to make. Here is a photo of mine, and the link to the tutorial 
here
. I used an old book. I taped down one side of it with double sided tape. In the tutorial, she recommends glue dots. Either would work fine. I LOVE how they turned out!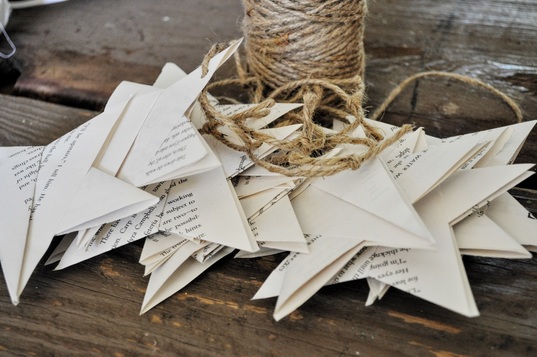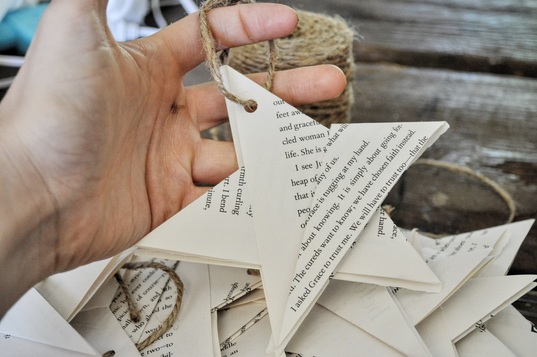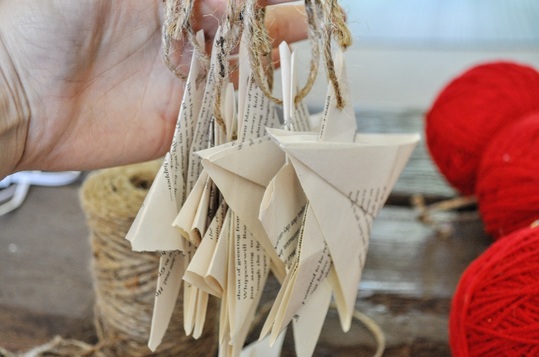 The next ornaments were really easy to make! We had an old tree branch lying on the side of our house. We sliced it into thin pieces, and drilled a hole with a drill bit, then tied the jute onto it. I love how it turned it!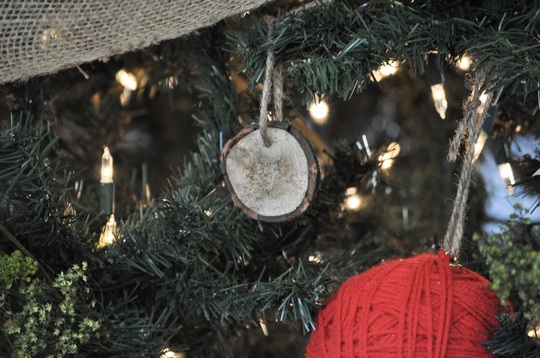 Here's the finished product.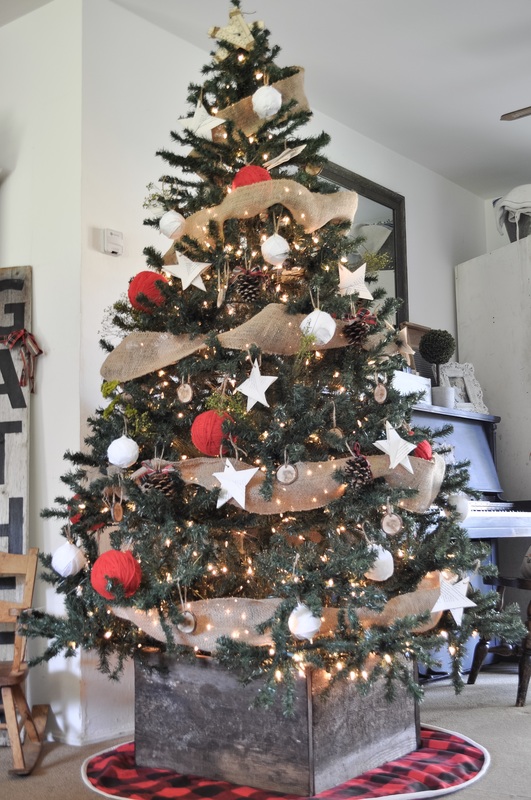 Don't forget to pin it!