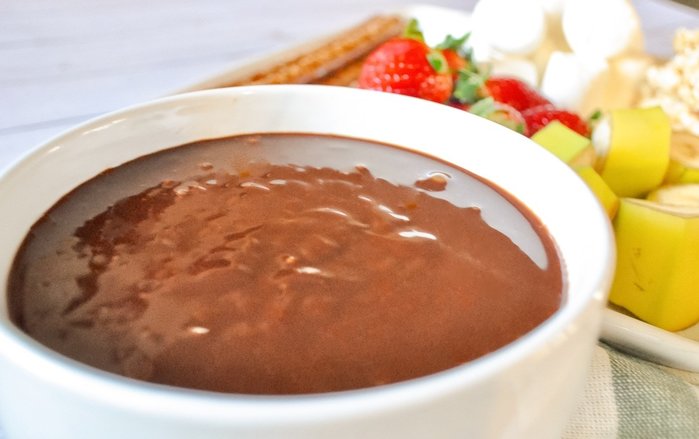 PREPARE YOURSELF!
This
chocolate fondue
is fantastic! It is the easiest treat you'll ever make- that I promise you!!
My friend Avery introduced me to this chocolatey heaven at a New Year's Party several years ago…..it's been a favorite ever since! I'm telling you….you'll be looking for any and every excuse to make this! We especially love it for Christmas, New Year's, and Valentine's Day!
Ghirardelli Chocolate Fondue
6 oz. Ghirardelli bittersweet chocolate
6 oz. Ghirardelli milk chocolate
1 1/4 cup heavy whipping cream
1 teaspoon vanilla
2 tablespoons butter
Instructions:
Put ingredients in a medium sized saucepan. Whisk on medium heat until all ingredients melt and incorporate together. Serve with raspberries, strawberries, pineapple, bananas, pretzel rods, marshmallows, rice krispie treats, shortbread cookies, or milano cookies.**If you are a visual learner, we have step by step photos below.
**Makes approximately 3 cups.**
Also, don't forget to hover over the photo and "pin it".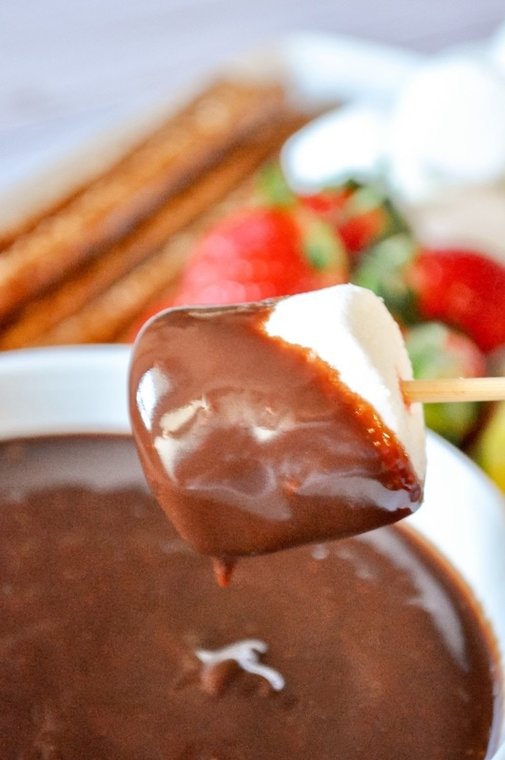 Step-by-step
Add all ingredients to a medium saucepan.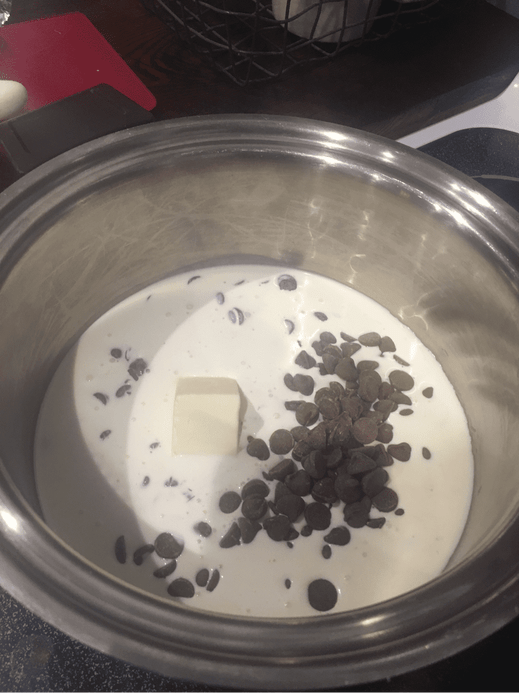 Whisk on low to medium heat until chocolate is melted and well incorporated.