Here's to hydrating and feeling better with a Primo® water dispenser.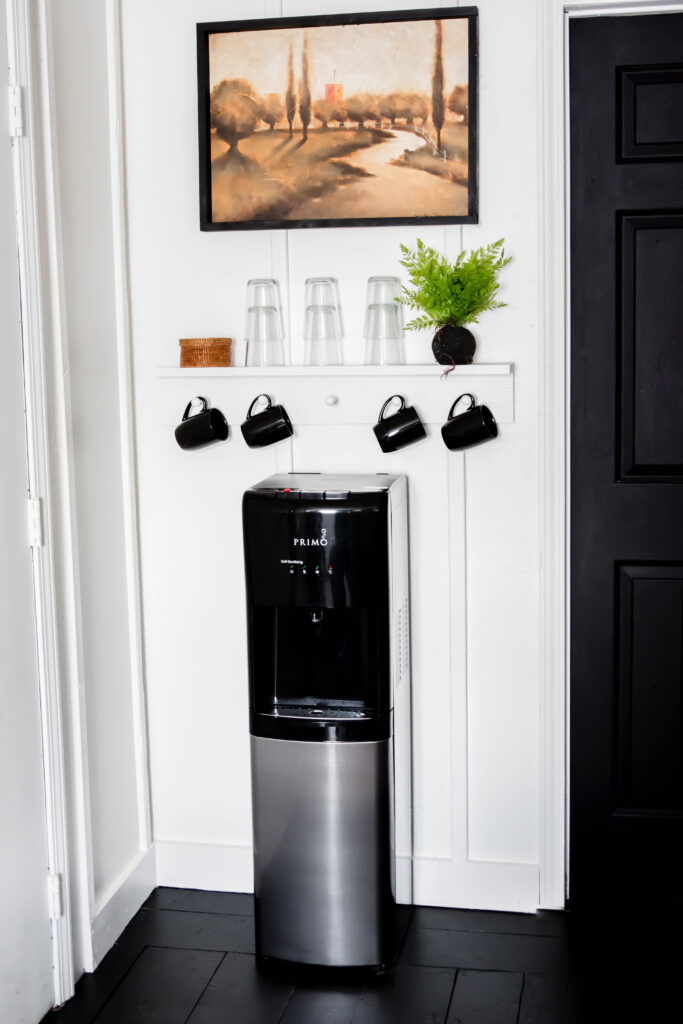 This is a sponsored post written by me on behalf of Primo® water. As always, all opinions expressed are my own.
Here's to hydrating with a Primo water dispenser
As you may know, my family made a big move in May of 2019. We moved across the country to a small town in eastern Michigan called Fenton. Our cute little town is a short 15-minute drive from Flint, MI.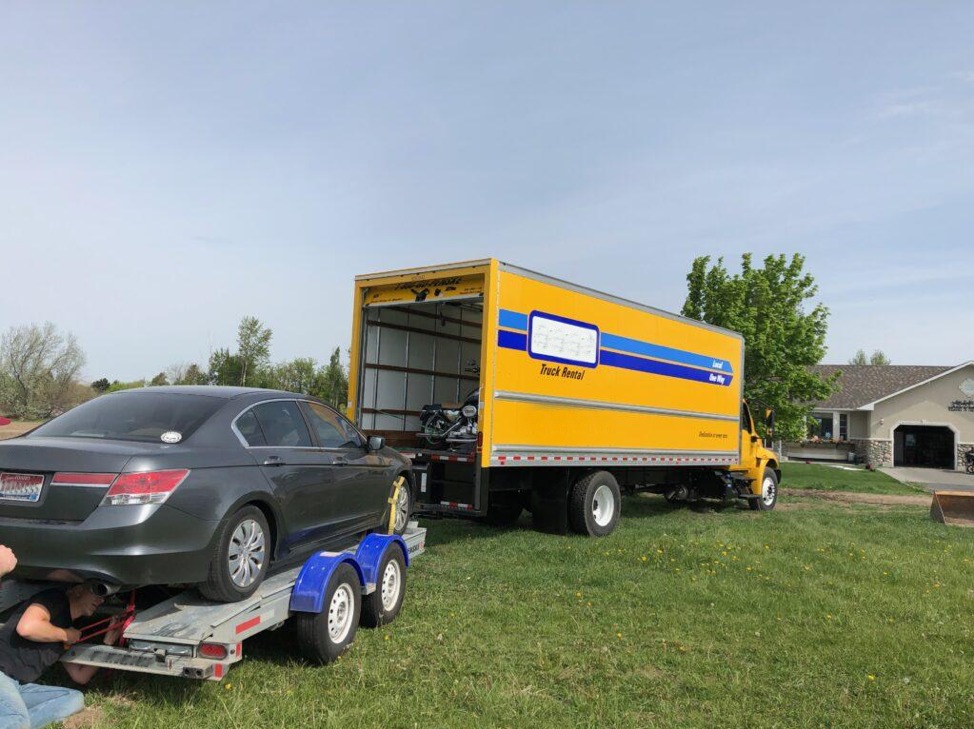 Unfortunately, Flint has been in the headlines recently due to the lead water crisis. Fortunately, our cute little house is not affected by this, but we did stop drinking tap water when we moved to Michigan.
Why did we stop? TASTE! I'm not sure I have adequate words to describe how terrible my city water is. I have never in my life been a water snob until now.
A month or so after living in our new home, David and I both remarked how we weren't feeling our finest. We chalked this up to our lack of proper hydrating. Neither of us was drinking water because it is SO TERRIBLE.
We made a decision on a whim that we felt was a "convenient and cost-effective" decision for our family. We started buying water bottles. I felt this choice was "okay" because we recycle and I also thought it was fairly cheap.
I am proud to say that I have lugged in my last case of water and we have resolved to refill our reusable water bottles and quit buying plastic one-time-use water bottles.
This decision is not only more convenient, BUT it is also less expensive!!!! I couldn't believe it either.
I'd like to introduce you to the newest member of our family! Here's to hydrating with a Primo water dispenser Deluxe Bottom Loading Water Dispenser with Self-Sanitization. Here are a few reasons why going this route makes sense for my family: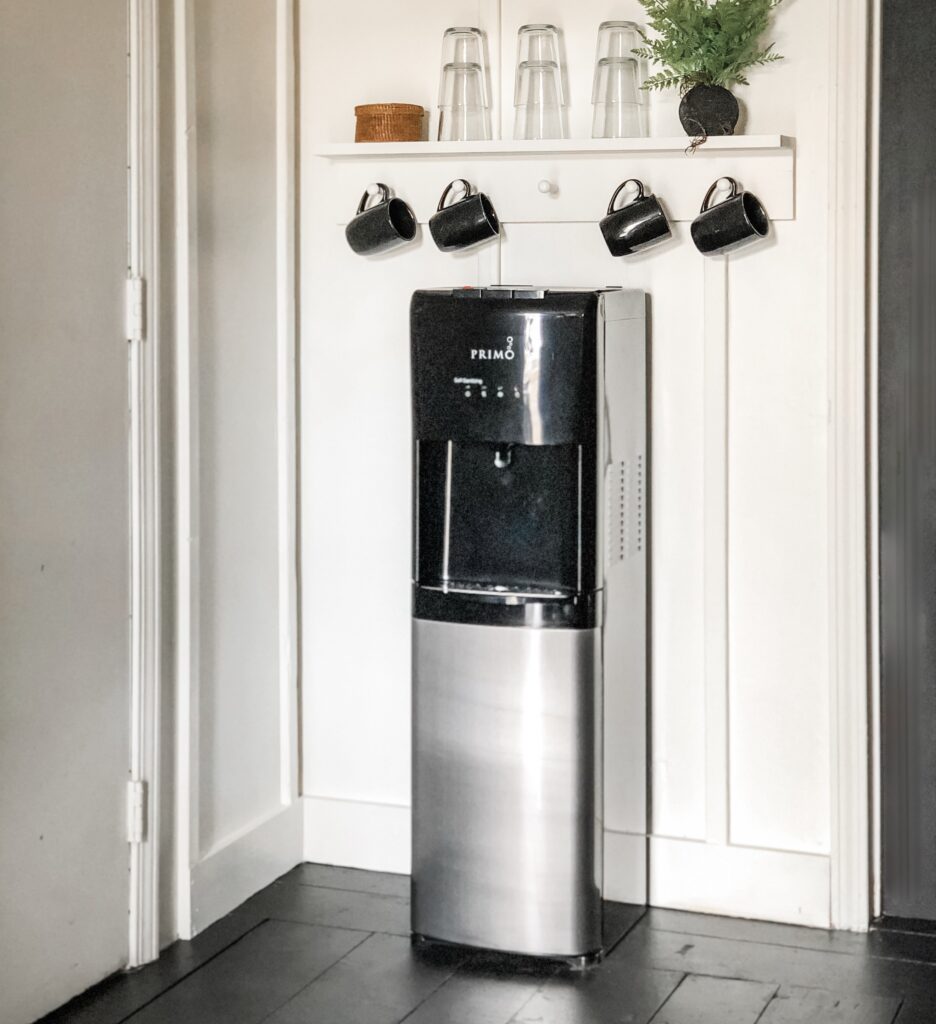 CONVENIENCE of Primo Water Dispenser
I bought my 5-gallon water bottles and dispenser online. Both were delivered right to my doorstep. We hauled our empty 5-gallon water bottles down to our nearest Meijer and filled them up using the in house Primo water refill station. This is ideal for me because I can easily refill my water supply when I do my grocery shopping. Curious about where your nearest Primo water refill station is? Click here to locate.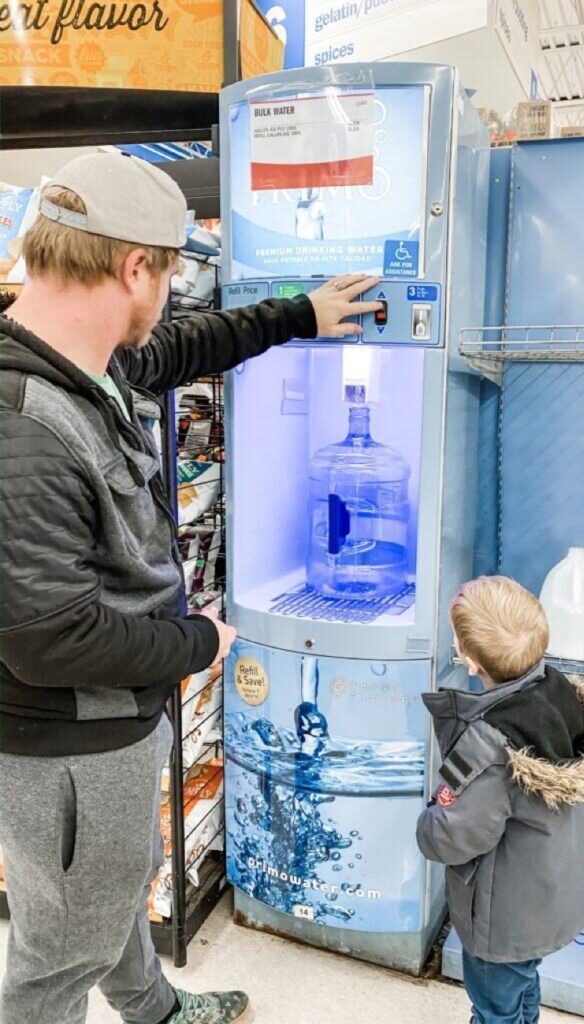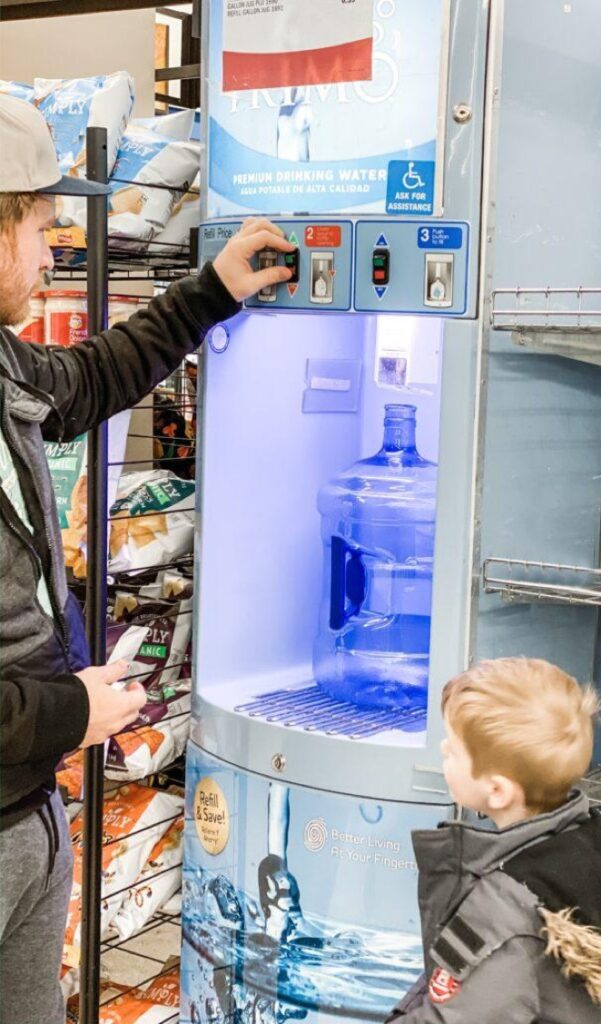 Primo Water Dispenser EASE OF USE
If you're anything like me, using a new machine for the first time can be scary. The Primo water refill station is so easy to use! I feel completely comfortable using this machine and refilling the bottles on my own! There are 2 buttons to push- one of them raises/lowers the spout and the other dispenses the water.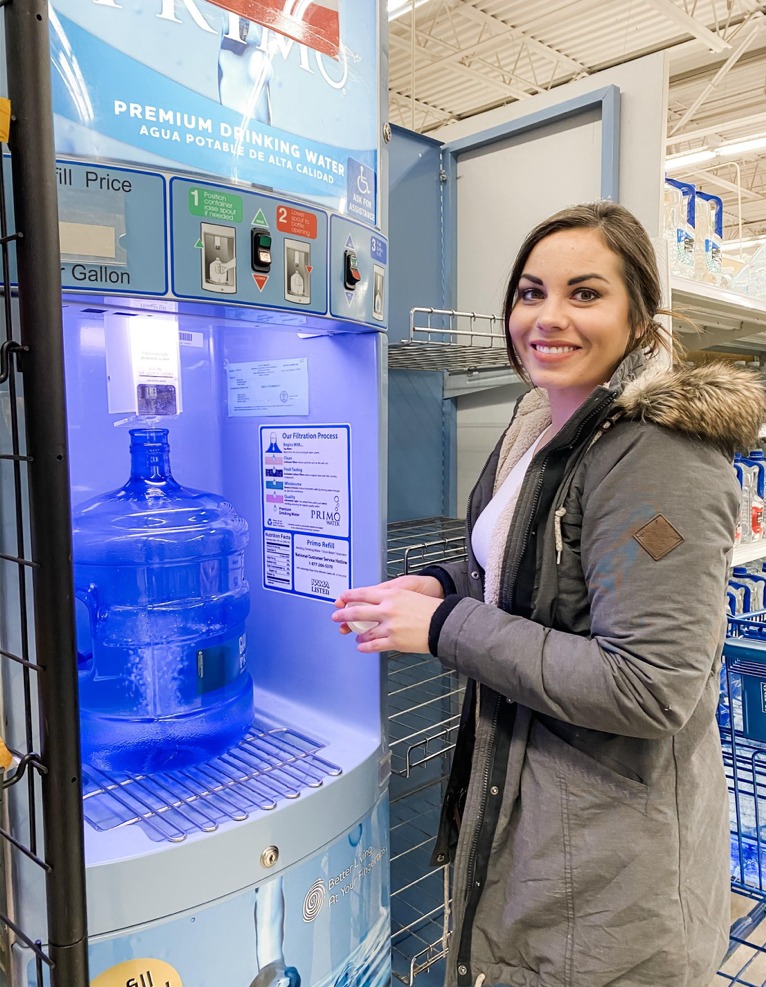 TASTE
Though many of my points are important to me, I find that this one is close to the top. It is my opinion that there is nothing better than an ice-cold glass of water. The taste is incredible and with 3 settings, I have cold, ice-cold, and hot water at my fingertips! I love knowing that my water has undergone reverse osmosis and is free of harmful chemicals AND that terrible salt/chlorine taste my tap water has. My water now tastes like water. Sounds ideal to me!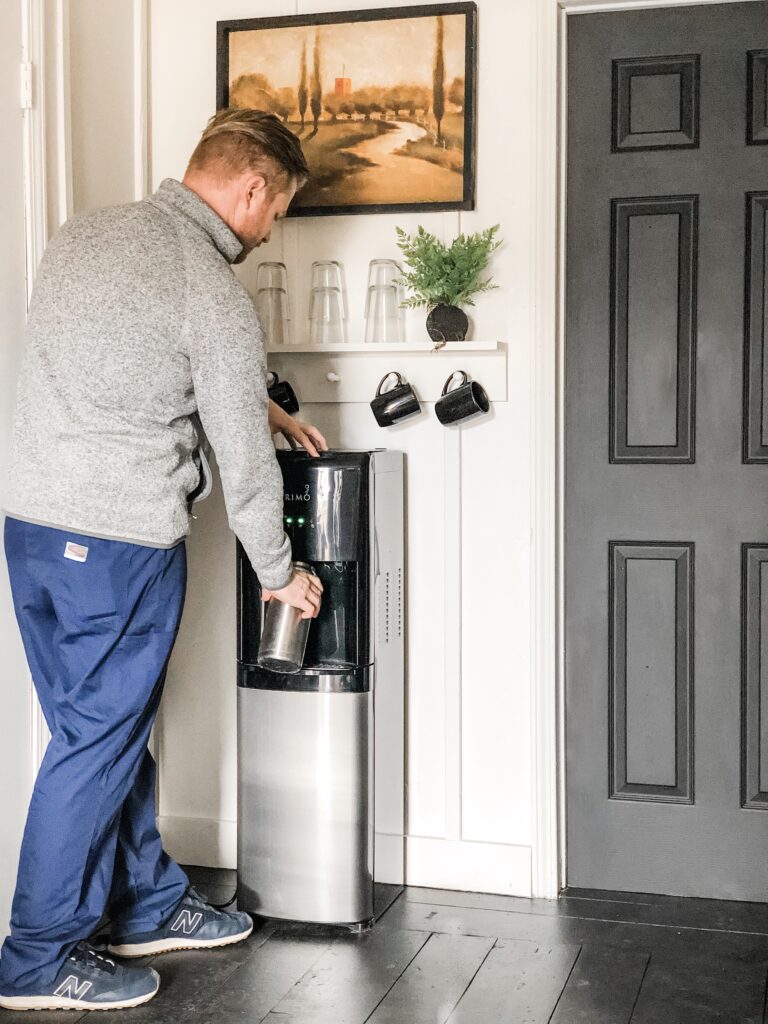 ENVIRONMENTALLY FRIENDLY
I touched on this briefly already but it's an important highlight of using a refillable water dispenser. Now more than ever, consumers are looking for products that are sustainable. I feel so much more comfortable and at ease knowing that I have made a responsible decision for myself and my family.
BOTTOM LOADING
What exactly is a bottom loading water dispenser? This means that you won't be lifting a 5-gallon water bottle at all! That, my friends, is why we went with this Bottom Loading Dispenser.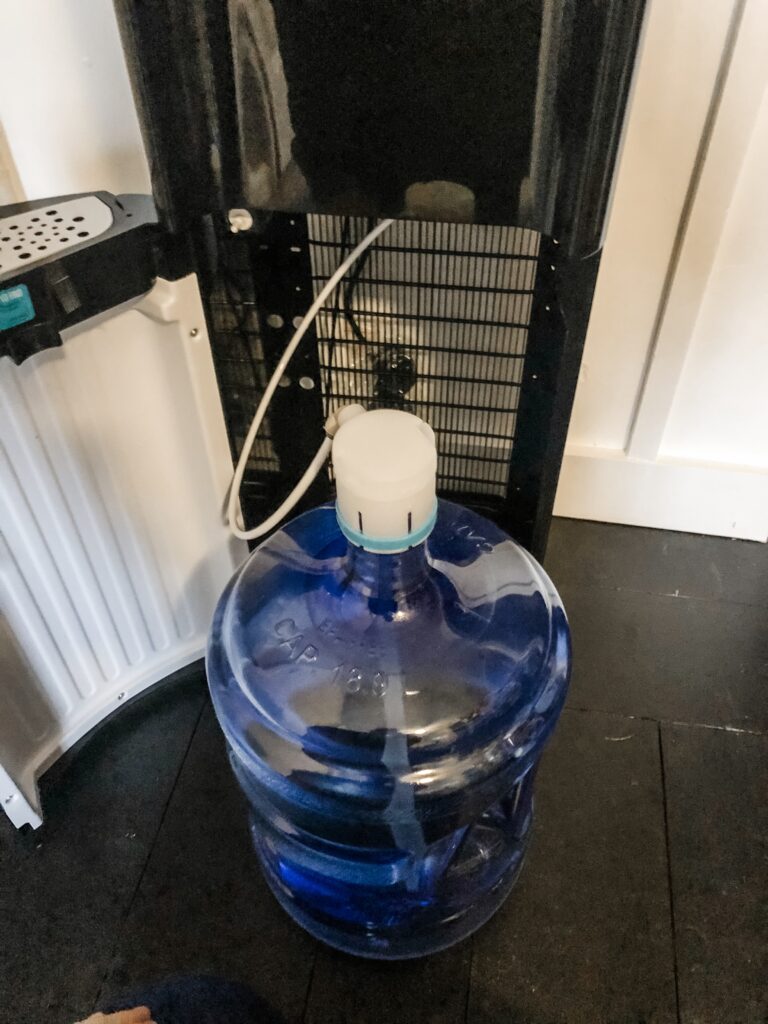 If you're wondering if that is a no-spill cap, it is! Find it here.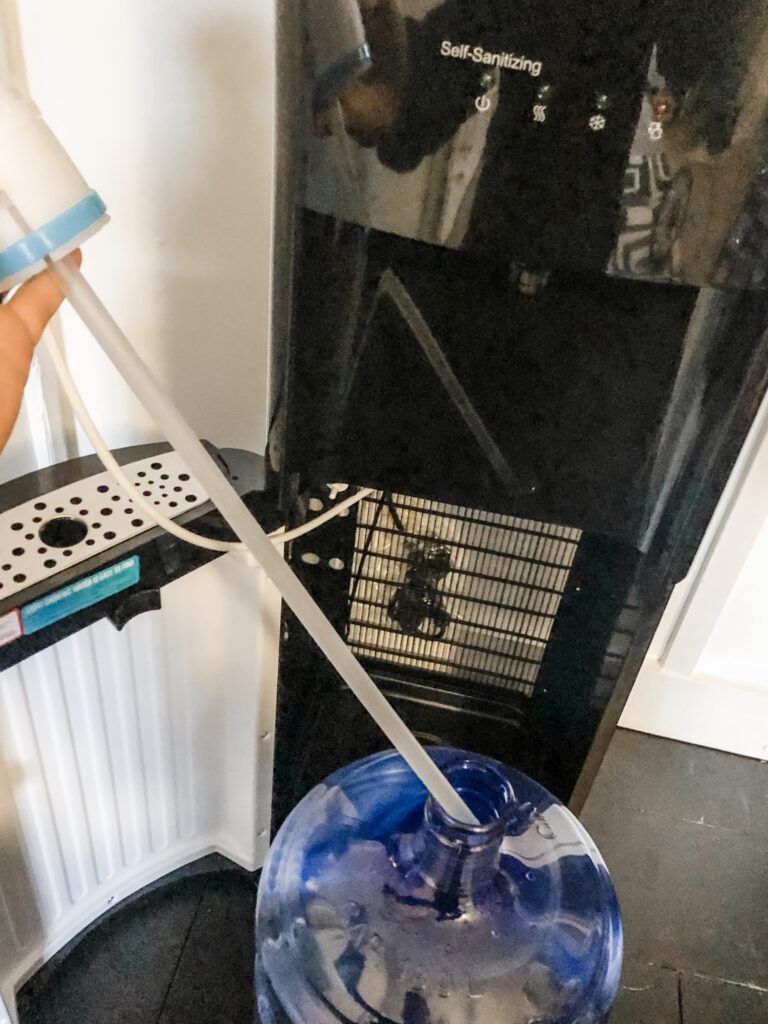 DRINK BIG. DRINK HEALTHY.
What has my dispenser done for me? The bottom line is, I feel better and so does my family.
Visit the Primo water website here to sign up for text messaging and to receive a 20% off coupon code + free shipping.
Pin it!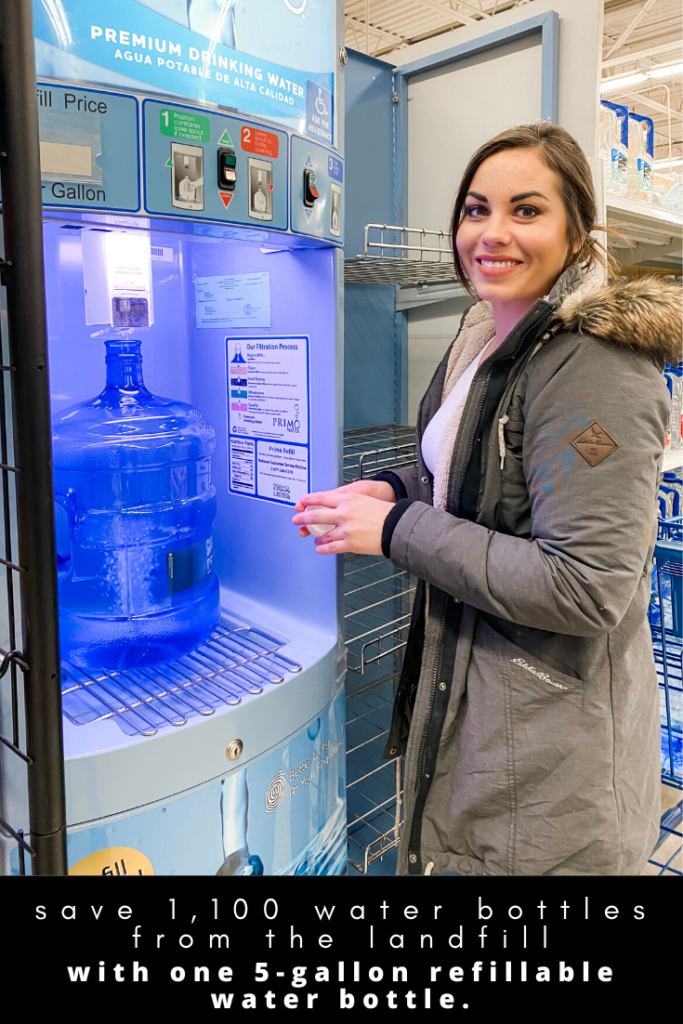 This is a sponsored post written by me on behalf of Primo water. As always, all opinions expressed are my own.