To say that we are obsessed with this DIY antique crate drink cooler would be an understatement. OBSESSED!!! We will be thinking of any and all excuses to use it. The best part? It is one of kind! Oh and it was super easy to make too!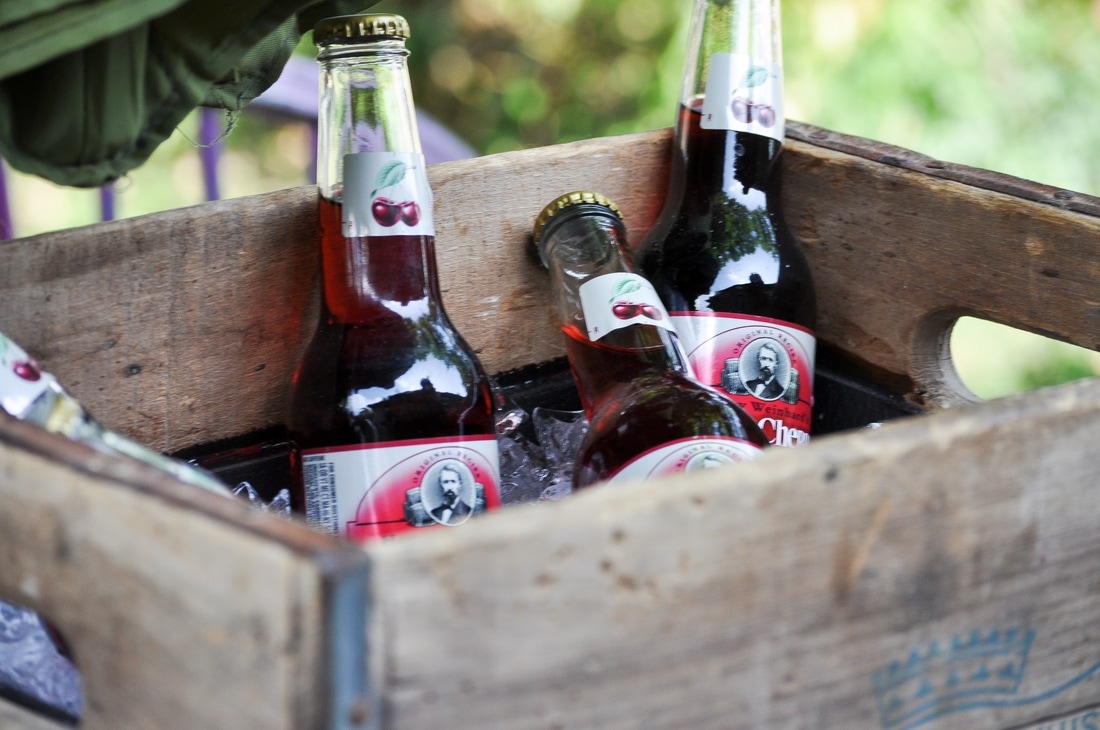 Materials needed:
Crate
Household Foam from Fairfield World- Buy here.
Black silicone
Razor blade
Straight edgeInstructions: Cut household foam to fit all four sides of the inside of your crate. After this is accomplished, measure the bottom inside and cut a piece of foam to fit that as well. So total you will have 5 pieces of foam. Start with one side and apply the black silicone to the back of foam. Press it firmly onto the crate. Repeat this step on all four walls of crate. Now place the bottom piece. Once you are assured that all pieces are placed properly, caulk all seams within the crate very well. Look at the pictures below for reference. Wipe the seams with your finger to give the silicone a smoother look. Let silicone dry. That is it! Our silicone said it was rainproof within 30 minutes of application!!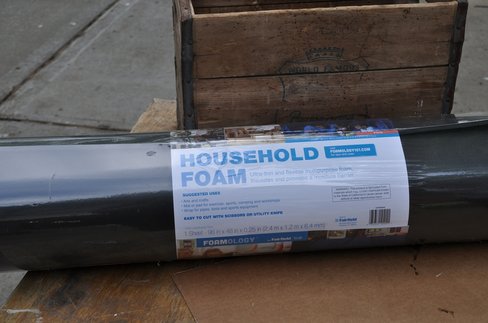 This foam is thin and very easy to work with. Our razor blade cut through it easily.We decided to measure our foam to fit just under the handle cut outs in the crate. We debated on taking the foam all the way to the top and cutting out the handle area but we decided to go the easy route and not. To protect the wood, we will only take ice up to the foam area and not above.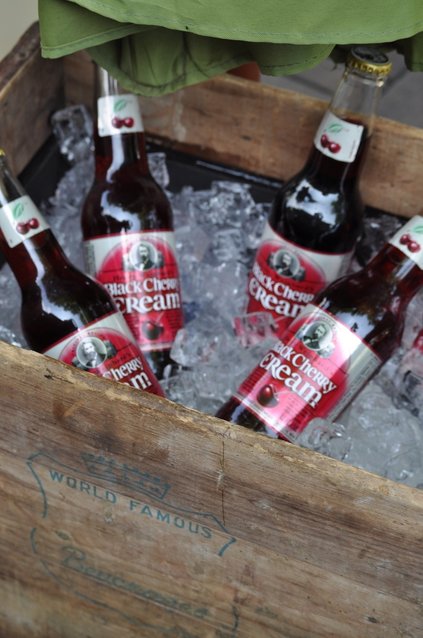 Isn't this gorgeous?!
Pin it!!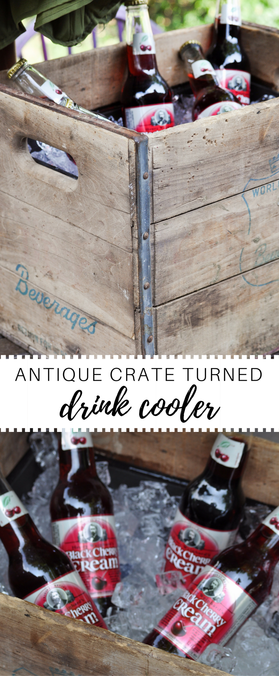 To learn more about the foam we used click here.