Take your bathroom to the next level with this luxurious and Beautiful WiFi Enabled Bathroom Butler Towel Warmer!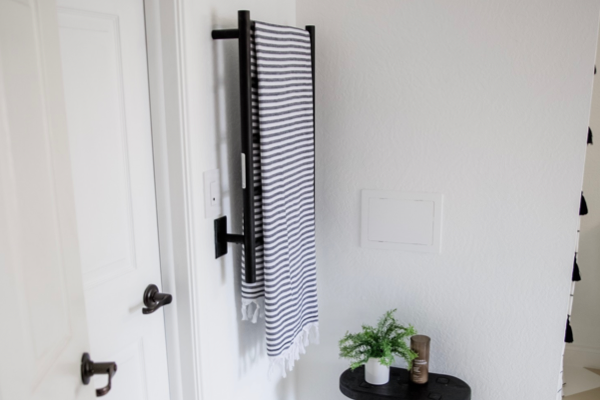 The following post is sponsored. All opinions and wording are my own.
Summer and pool season are about to sneak up on us super soon! During the hot and humid summer months in Southern Missouri, we live in the pool. This means damp towels for 6 straight months and it makes me lose my mind! Here are a few reasons we are excited about this new, Beautiful, WiFi Enabled Bathroom Butler Towel Warmer in our bathroom!
Hygienic
We recently installed a "Bathroom Butler Towel Warmer" in our pool bathroom. I'm so excited to eliminate the daily towel washing. You are going to be blown away by this, I know I was! We all know that the nasty, musty smells towels get over time are Germs and Bacteria that have built up. Drying your towel on a Bathroom Butler heated towel warmer reduces the bacterial load by up to 90%. WWHHAATTT! Crazy right!? We are officially geared up and ready for our summer swim days!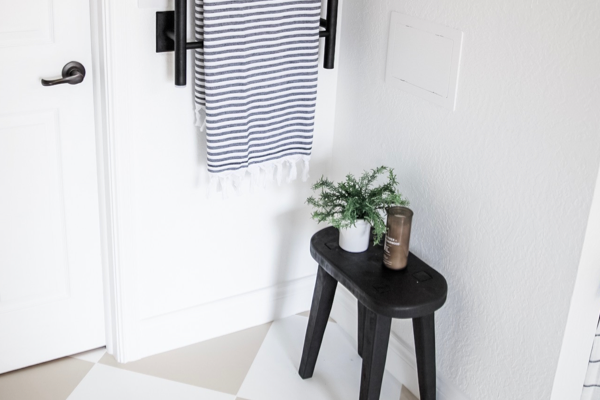 Installation
Your Bathroom Butler Towel Warmer will come with detailed instructions on installation. It even has a super handy and easy to use template so you can ensure proper placement on the wall. Below I've included some of our pictures as a reference. Keep in mind that you will be wiring this towel warmer into your electrical.
Efficient​
I LOVE that Bathroom Butler's Towel Warmer's are energy-efficient! I've already touched on this, but I'm so happy that I'll be doing one less load of towels a day! Bathroom Butler heated towel warmers use something called "Dry Element Technology" which ensures quicker heat up times, reaching optimum temperature within 10 min. With the wattage of the average size heated warmer being the same as a single light bulb, they don't cost much to run either. We have the WiFi enabled warmer, so I'm able control it from my phone. It is so convenient!!
Beauty
Last, but certainly one of the most important parts is the beauty of this towel warmer- It's sleek, matte black, and the perfect touch to this little bathroom makeover! Bathroom Butler offers several finishes. You can find all their amazing products HERE!
We are so excited to share with you the promo code "cloverlane15" for 15% off their entire site!!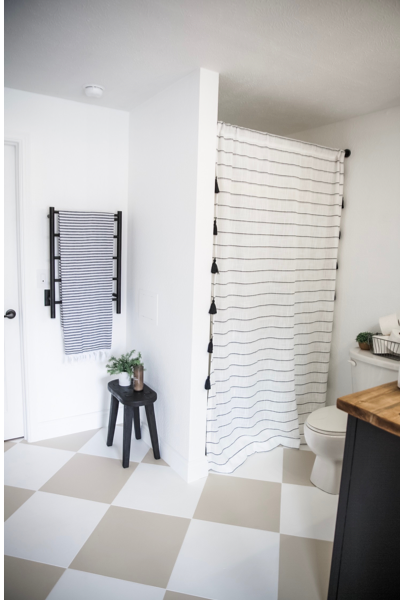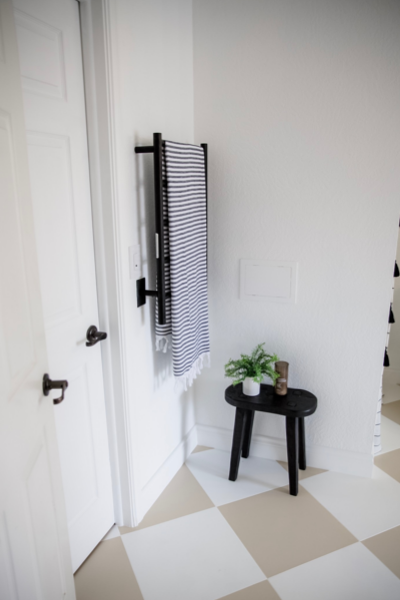 Don't forget to Pin it!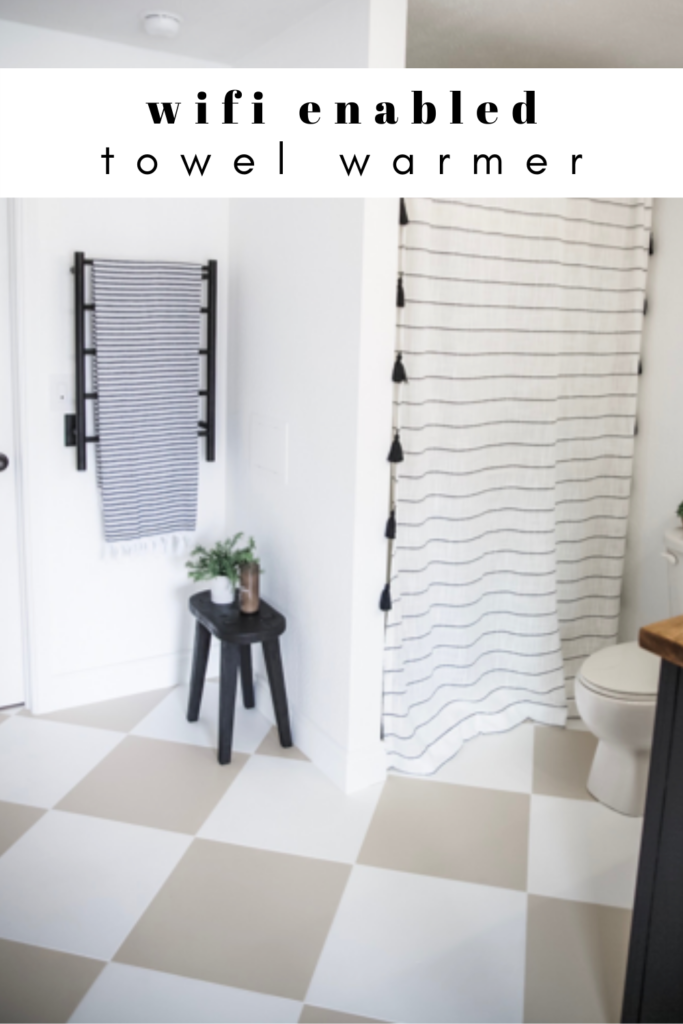 You can see more of this bathroom update HERE!