Your one stop to the best non-alcoholic party drinks! So delicious and sure to add that special touch to any get together or night in!
​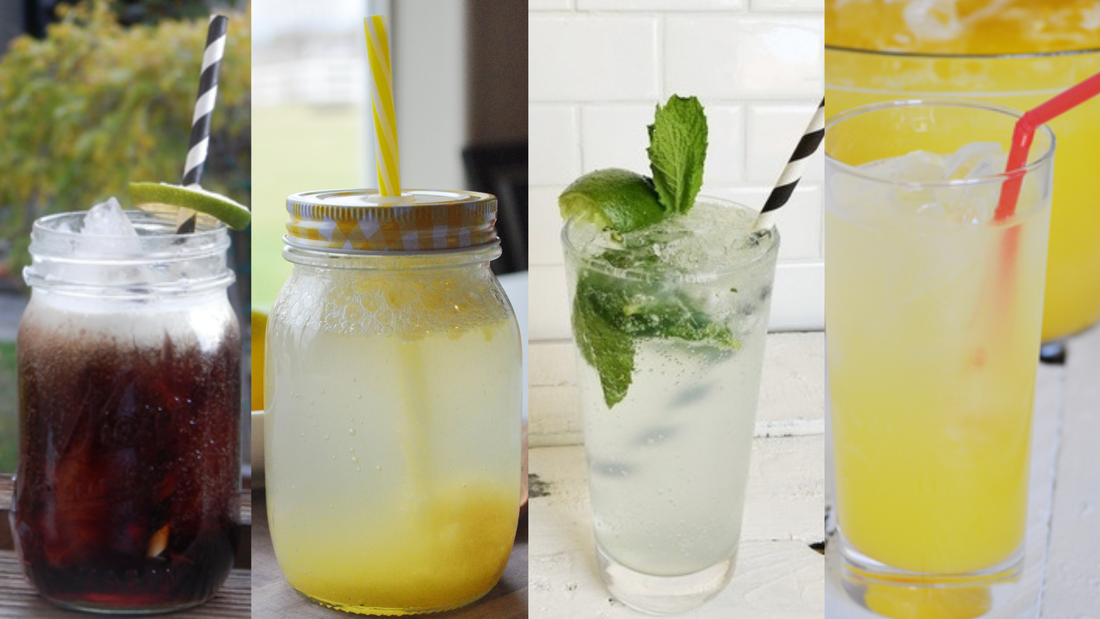 Non-Alcoholic Party Drinks
I love a good non-alcoholic drink! We have a few favorites and that list keeps growing. We'll update this post as we add more drink recipes to our site. As always, let us know if you make one of our recipes in the comments below. Without further adieu our favorite Non-Alcoholic Party Drinks!
First up is
Punch For a Bunch
. This retro party punch pretty much "broke the internet" on Pinterest. Who knew so many people were searching for a party punch that could quench the thirst of a multitude. This one is sure to be a fave on your list of non-alcoholic party drinks! I'd describe the taste as a strong tropically-citrusy (is that a word?) flavor. You can find the recipe by clicking the photo below.
​
Next up is our
Fruit Slush Party Punch
. I'd also describe this punch as tropical tasting. The best component to this drink though is the mashed up banana. It gives this party punch such a fun surprise you just aren't expecting!! Click on the photo below for the recipe.
​
Our next few drinks would work better at a drink station. I'd have all the cans or bottles of soda chilling in ice, have a bucket of ice to scoop into cups, and then have all of the mix-ins set out for a "self serve" situation. Introducing the
Virgin Mojito
. Light and refreshing with a perfect mix of sweet and tart. YUM!
​​
​Our next "drink station" drink is the
Raspberry Coconut Cream Dr. Pepper
. It. Is. Fantastic. Truly. I realize it has a lot going on flavor wise, but its so great. Give it a try and come back to tell us what you thought! It has a nice old fashioned soda type of appeal.
​
This next drink is also a "drink station" type of drink. The
Coconut Cream & Fresh Lime Dr. Pepper.
When I say this drink will literally change your life, I mean it. I'd marry it if I could.
​
Come back and comment below if you made any of these great drinks!!
Pin it!!