This recipe comes from one of my besties Kim! It's the best dang pumpkin cake you'll try!!!
I know you'll love it as much as my family does!!
Pumpkin Bars
4 eggs
1 c. oil
15 oz. pumpkin
2 c. flour
2 c. sugar
2 tsp. baking powder
1 tsp. baking soda
1 tsp. salt
2 tsp. cinnamon
Mix all together. Pour mixture in ungreased jellyroll pan. Bake at 350 for 25-30 minutes.
Cream Cheese Frosting
5 oz cream cheese
1 1/2 sticks of butter
3 c. pwd. sugar
2 tsp. vanilla
Cream together cream cheese and butter. Add vanilla. Add powdered sugar slowly until it's the right consistency. Frost cake and sprinkle with chopped walnuts (optional).
Step-by-Step
Beat pumpkin, eggs, oil, and sugar together.
Then add dry ingredients and mix until combined.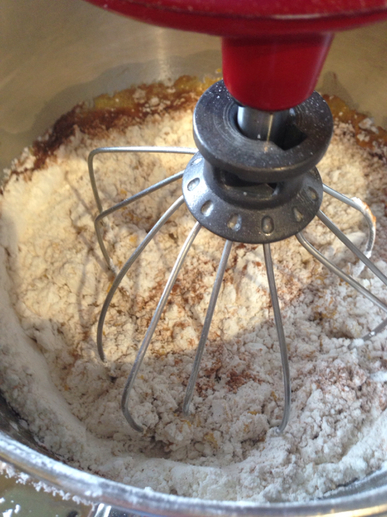 Pour into ungreased jellyroll pan.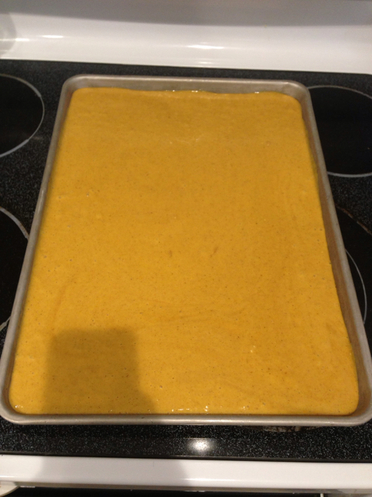 Bake at 350 degrees for 25-30 minutes.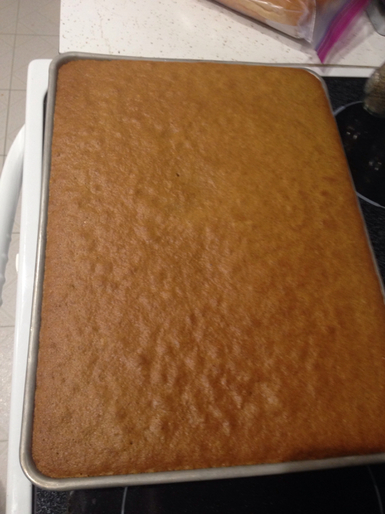 For the frosting- I set my cream cheese and butter out while I mix the cake. Once softened cream together and add vanilla. Slowly add powdered sugar until it's to your desired consistency.
Frost cake and refrigerate!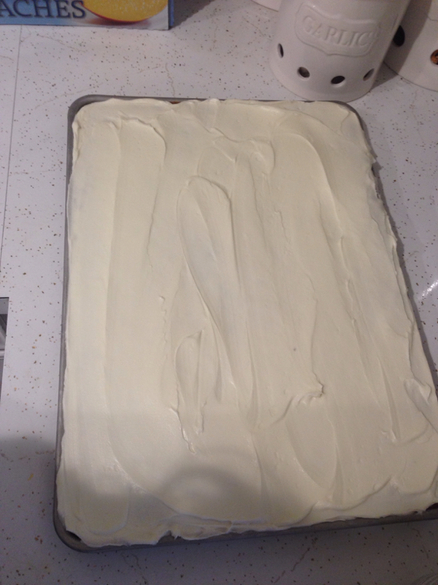 Pin Me!!