Here's a cute Halloween party idea. Pumpkin Carving Party with printables.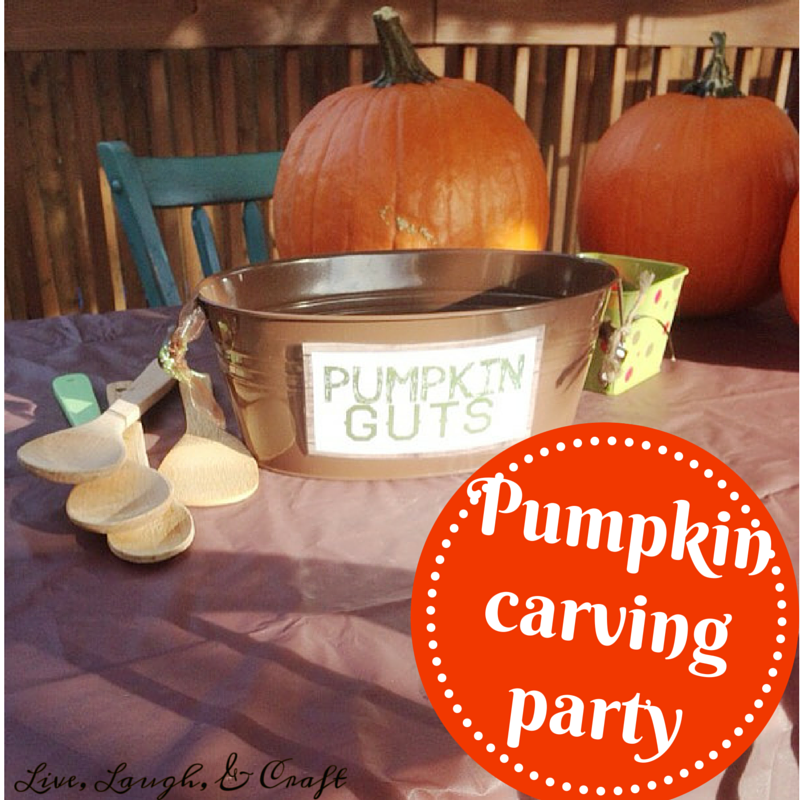 Halloween is one of the greatest holidays of all time!!!
Seriously...you are given the opportunity to knock on a door and ask for candy, and its socially acceptable!!
Trick-or-Treating was one of my favorite things to do until this one cold Halloween in 6th grade, when my besties Annie and Ashley and myself were trick-or-treating on James street, and I thought to myself, "this is embarrassing". I all the sudden was too old and too cool. My childhood ended that night! So I love that my little guys LOVE Halloween! They love all the traditions we do and they love knocking on a strangers door and asking for candy! 
So here's one of our Halloween favorites....pumpkin carving and painting!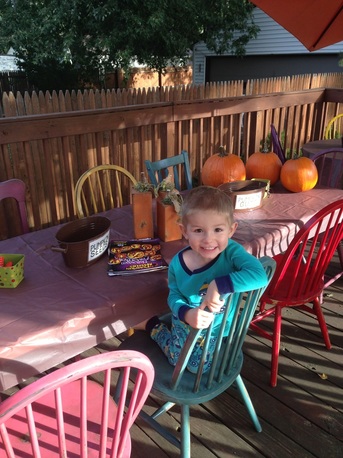 This is my Beck helping me finish with set up. Seriously that face! Be still my heart! He is super naughty, so he's lucky he's adorable!!!
I had buckets for the guts and a separate bucket for the seeds. I washed the seeds and boxed them up with a recipe so Bernice and Avery could roast them at home. ​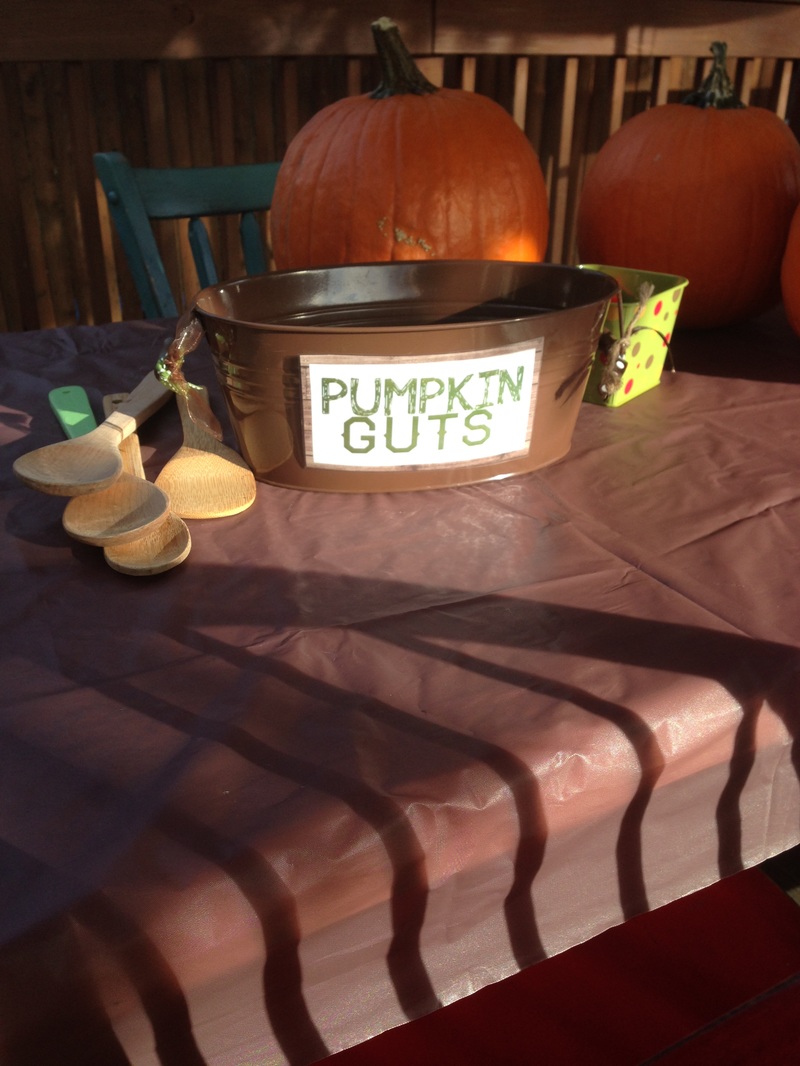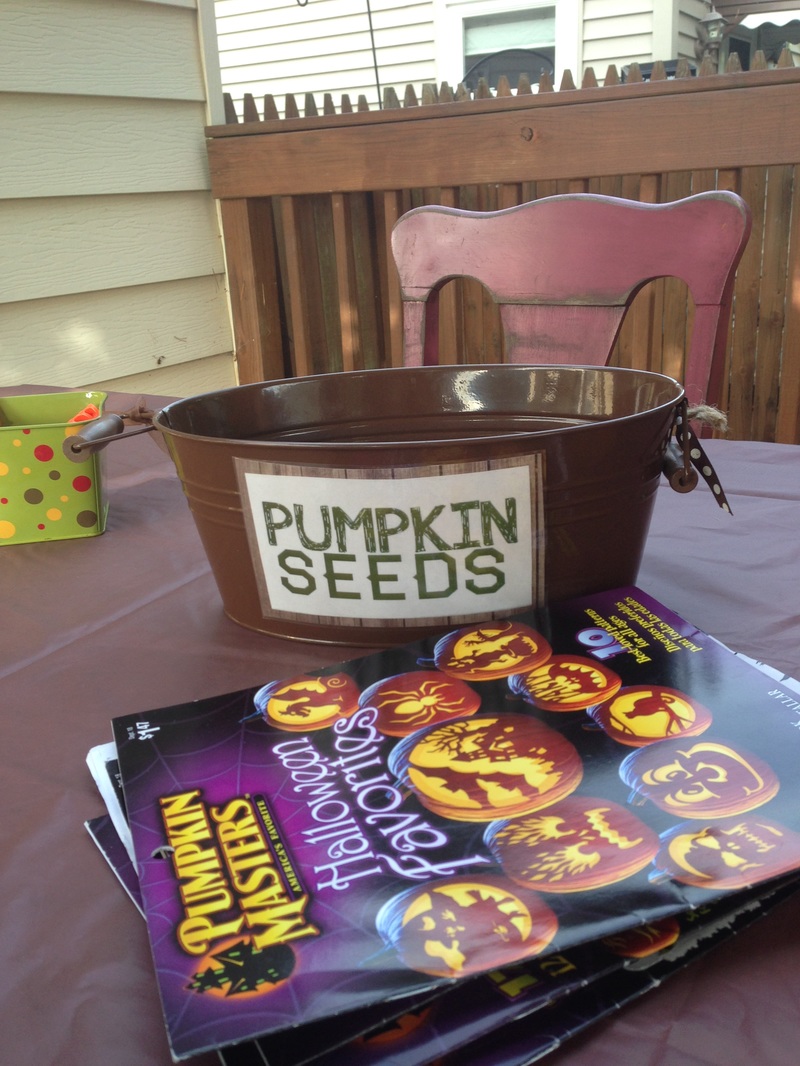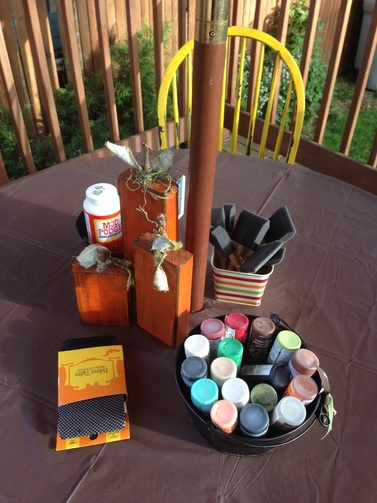 ​The Madsen's are crazy good pumpkin carvers.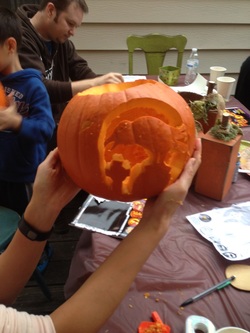 Here are the crazy party animals!! My heart hurts that we won't be with them since we moved to Missouri! 
Hank and Beck with their masterpiece's! Hanks foot wasn't really hurt, but he thinks Rex needs to wrap it all the time since he's a foot doctor.