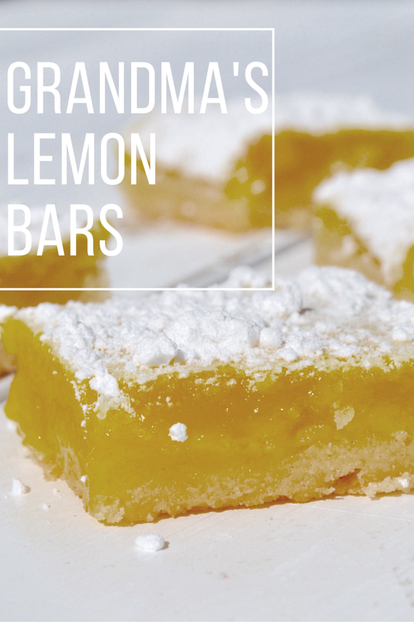 Our grandma makes the best lemon bars! The crust on these bad boys is super flaky and SO easy!
Lemon Bars
Crust:
3/4 cup butter, cold
1/3 cup powdered sugar
1 1/2 cups flour
Mix like pie crust dough. Press into 9×13 pan. Bake for 20 minutes at 350 degrees.
Filling:
3 eggs
4 Tablespoons Flour
1 1/2 cups sugar
1/2 cup lemon juice (fresh squeezed is the best)
Pour over hot crust and bake for 20 minutes at 350 degrees. Sprinkle powdered sugar on lemon filling while its still hot. Once bars have cooled, cut into squares.
​