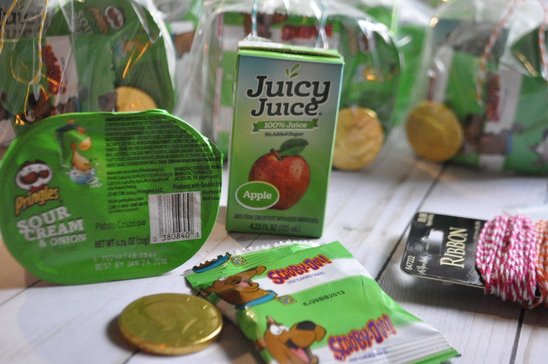 These cute little treats were my Hank's idea! When I asked him what he wanted to take for his "share day" he said green snacks! Here are our simple and cute St. Patty's day school snacks!
Make these your own! I purchased Pringles, fruit snacks (Scooby Doo are the best on the market ?), Juicy Juice Apple juice boxes, and I threw a gold coin in for fun.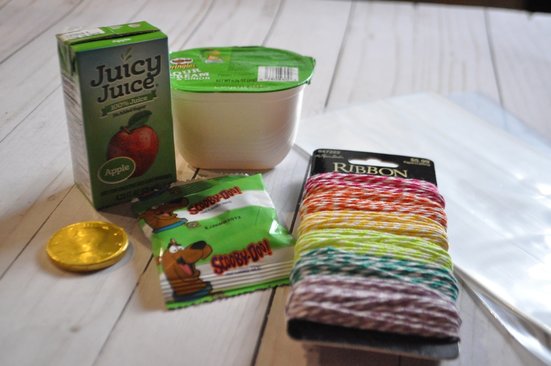 I found this cute bakers twine at hobby lobby and it's perfect for this little project!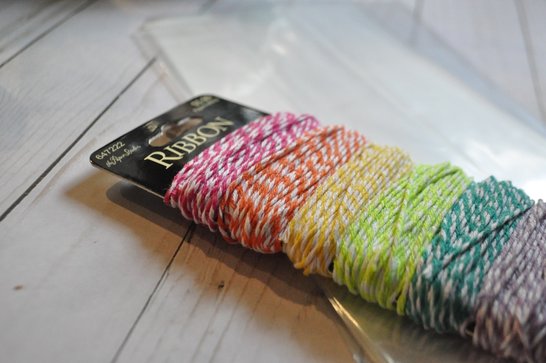 Arrange the green snacks in your cellophane bags and tie them closed with cute ribbon or twine and you're done! Hank was so excited to share these with his class!