Years ago I realized I was a ranch snob. When this realization hit, bottled ranch dressing was just never good enough. Once you make your own ranch from a packet, you will know what I am talking about. Salads will never be the same (in a good way).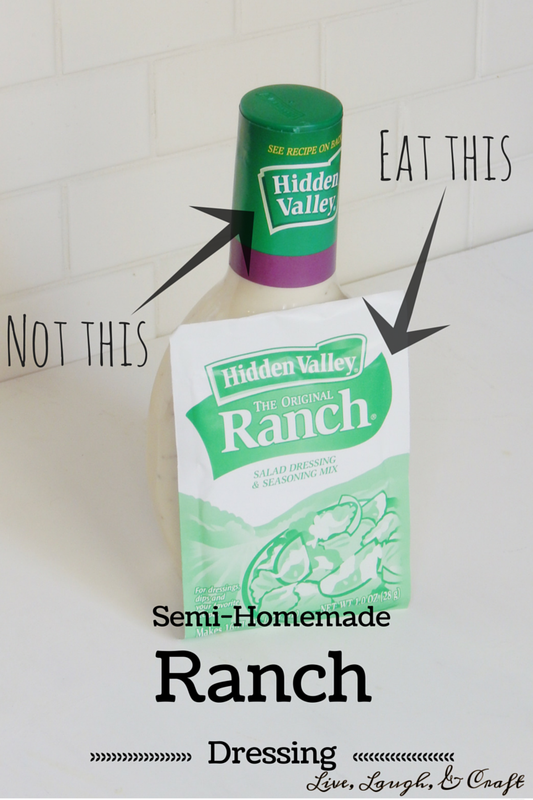 There are two different kinds of ranch packets to buy. One is a buttermilk recipe, and one is just milk. We usually just buy the milk recipe because we always have that on hand.
Semi-Homemade Ranch:
1 packet of dressing mix
1 C mayo (NOT MIRACLE WHIP)
​1 C Milk or buttermilk
I Like to throw all of my ingredients in my Ninja, and blend it for 15-20 seconds. You can also add your ingredients to a mason jar, put the lid on, and shake it until it is smooth.
Cassie modifies her dressing a bit because she gets all freaky about mayo. It gives her the chills. Her recipe is: 1/2 C Mayo, 1 1/2 C Buttermilk.