THE MOST DELICIOUS AND DECADENT BUTTERMILK SYRUP for pancakes, waffles, german pancakes…anything else you dare to taste amazing!!!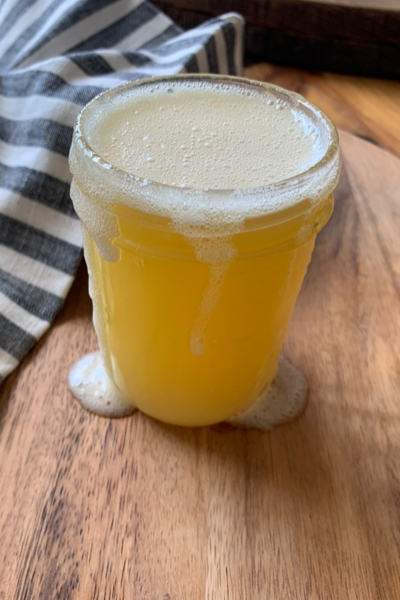 This syrup should be illegal it's so good!!! It's the most delicious and decadent buttermilk syrup. Once you try it, maple syrup will become a thing in of the past. It's so amazing the thought will surely cross your mind to drink it! My sister Amanda introduced me to this liquid gold….if feel like I can blame a solid 20 lbs. on her! 
Without fail, every time I ask my kids if they would like pancakes then question is 100% of the time followed up with a, "is there buttermilk syrup?" This is almost always followed with an enthusiastic yes! This syrup is a crowd pleaser and and so easy to make that it's simply a no brainer! If we ever have  leftovers, we store them in a mason jar or microwave safe container that's airtight. Use within 7 days, may keep longer we've just never had that happen!
ButtermIlk Syrup
Decadent Buttermilk Syrup that compliments waffles, pancakes, and german pancakes.
Ingredients
2

cups

white sugar

1

cup

butter

real

1

cup

buttermilk

1

pinch

salt

2

tsp

baking soda
Instructions
Add sugar, butter, and buttermilk to a 4 quart saucepan and cook over medium/high heat.

Once mixture boils set timer for 3 minutes.

Take off heat and add pinch of salt. and whisk together

Lastly, add 2 tsp baking soda and whisk until incorporated.

Syrup will more than double in size.
One of my favorite things about this syrup is that the baking soda makes it froth up and it add just a bit of a different taste. It's so good!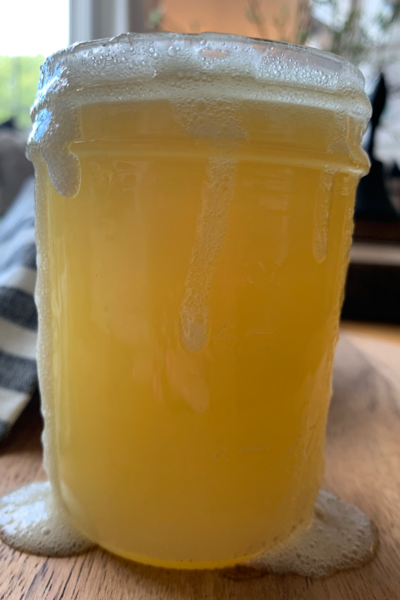 Here are a couple recipes we LOVE to put this syrup on!
Blueberry Pancakes
The blueberry pancakes are also delish without the blueberries. Sometimes our kids prefer plain, so Rex and I will add fresh blueberries and raspberries as a topping with the biuttermilk syrup. Makes us feel a little less unhealthy (wink!)
The pumpkin french toast is the perfect Fall breakfast! The combination of pumpkin, buttermilk syrup, and roasted pecans are just perfect!