In May we started renovating an RV my husband found on Craigslist for FREE! That's right... free!! Our RV reno involved a ton of fabric from Shannon Fabrics and we couldn't be happier with the way all of our projects turned out!!!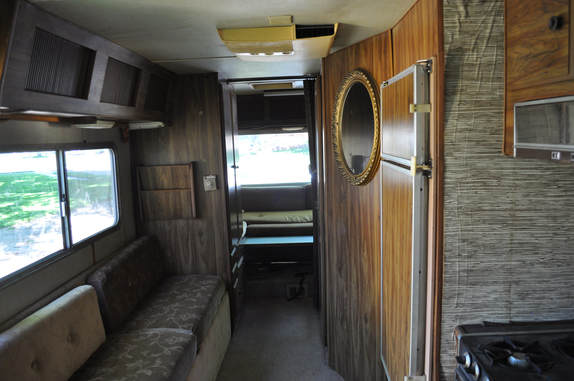 Here is a "before" photo so you can grasp just how bad this thing was!
​
​All of these gorgeous fabrics are by Shannon Fabrics. Shannon Fabrics is sold at many local fabric shops and online retailers like
 fabric.com
. To find the location nearest you, click 
here
.**Click on the titles below to get the tutorials on all of these gorgeous projects! ​​
​Don't have an RV!?....no worries! These pieces are the perfect addition to any space!!!
​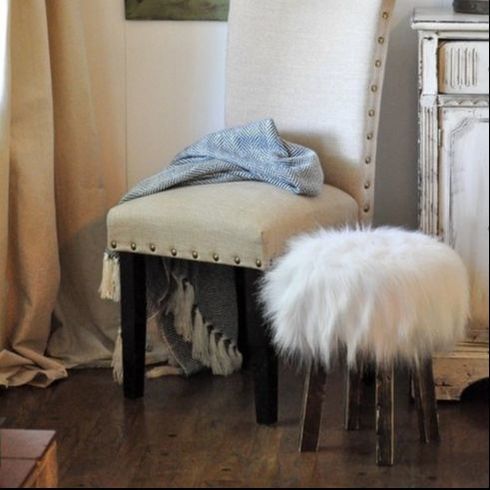 ​White Faux Fur Arctic Fox Pillow-
This pillow 
compliments the No Sew Stool and is a family favorite! White faux fur like this is trending big right now. I have see it all over decorating sites and stores. The quality of this material though cannot be matched. It is truly the prettiest I have seen and felt.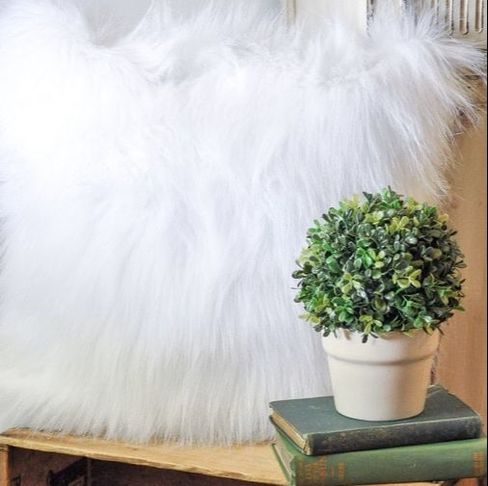 ​Luxe Cuddle® Rusty Fox Copper/Brick Throw Pillow
is so luxurious and soft! You'll love the ease of sewing with it! One of my favorite things about this material is all of the beautiful colors running through the fabric. Just look at the way the light hits it.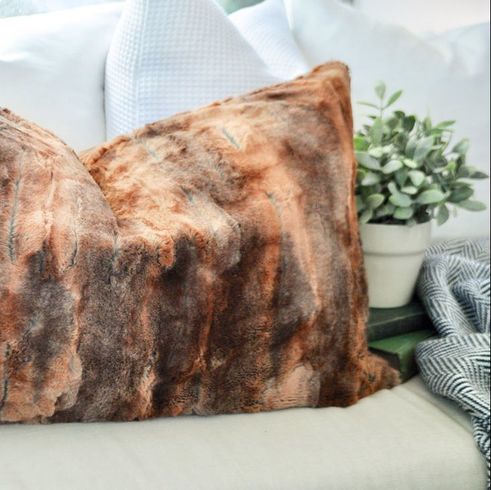 Below you'll find our Turkish Terry Cloth and Cuddle

® 

Suede pillows.
Turkish Waffle in white.
Can you even?! Seriously the texture of the Turkish waffle fabric is beyond amazing. It adds exactly the right amount of texture to our pillow line up too.
Cuddle® Suede in white.
This
m
aterial alone needs a moment of silence! It is so smooth and soft. Absolutely gorgeous. I fell in love with it even more after this happened....Our cute neighbor girl accidentally got some peanut butter on the suede and it cleaned up so amazing! No cleaner needed! A damp cloth did the trick! You would NEVER know anything happened!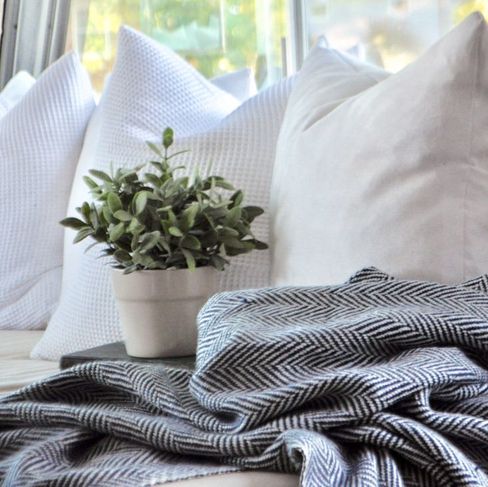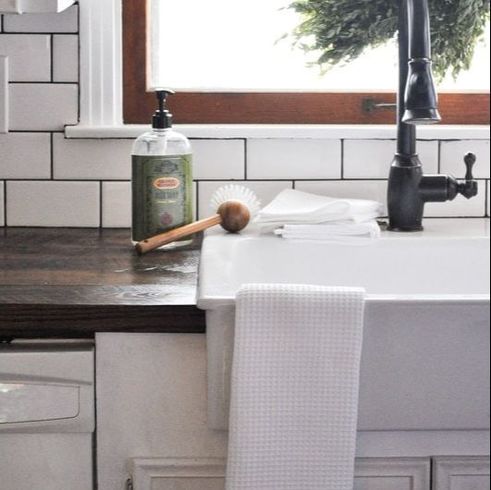 ​Luxe Cuddle® Rusty Fox Copper/Brick Throw- 
This blanket uses the same material as the throw pillow a few posts up. It is one of those blankets that you fight over with family members. This material has it all. Feel, comfort, and looks. It added the perfect touch to our RV couch. It is truly a "must make" item.
We have just a few more project to finish until we wrap up our big RV reno. Weren't those before pictures just ghastly? This project has been so fun to work on. We've been so pleased to see the finished results as we finish various projects on it. The fabrics undoubtedly add to the clean finished look we've been able to achieve. For more RV renovation fun, head over to our site.