DIY Fall- Planked Signs are so cute and we love the rustic look of farmhouse signs. it also makes a great gift!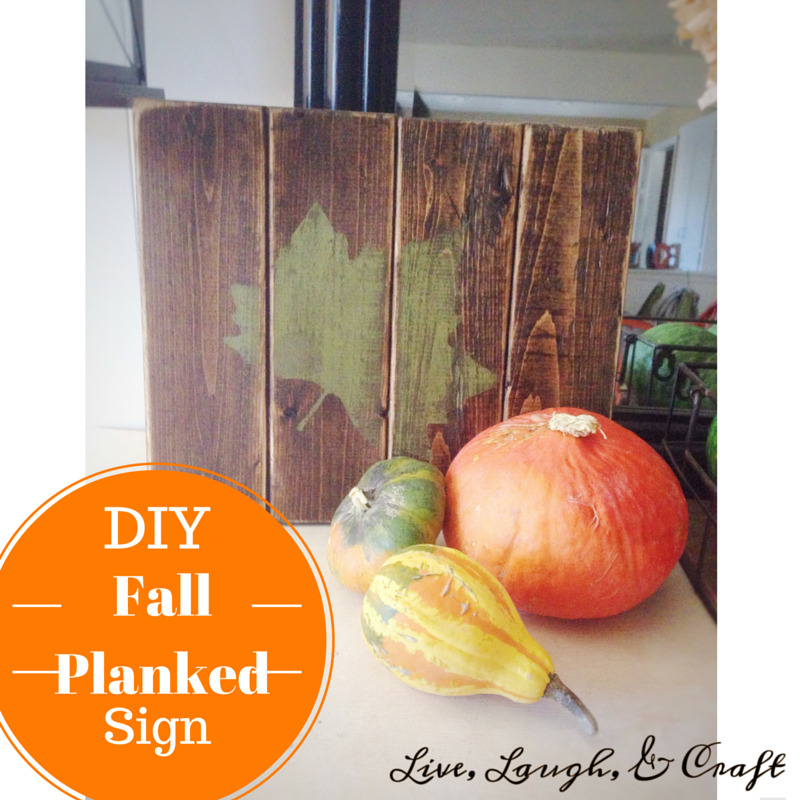 This project is pretty much the best because it was so cheap to make! 
Cut 4- 11 7/8″ from the 1×4
Cut 2- 13″ from the 1×2
You will have enough materials for two planked signs but I'll walk you through making 1 that measures 12″ by 14″
Lay the 4- 1×4's out with the back facing  up.
Step-by-Step Instructions
 Nail the 13″ 1×2's along the side attaching the two sizes together.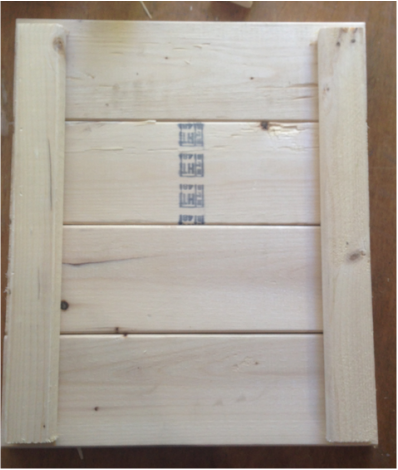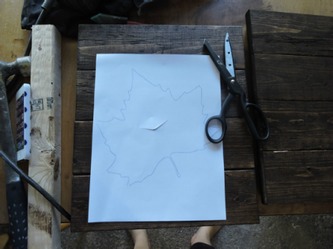 Once you've varnished the boards and sprayed them with Rust-Oleum finishing spray, print the leaf template and cut out the center making a stencil.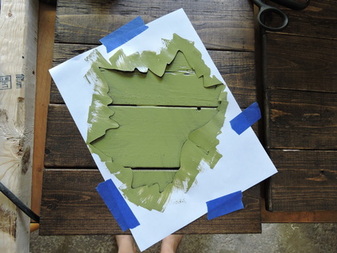 Tape stencil to planked sign and paint. I paint from the paper to the wood- this will eliminate paint spreading.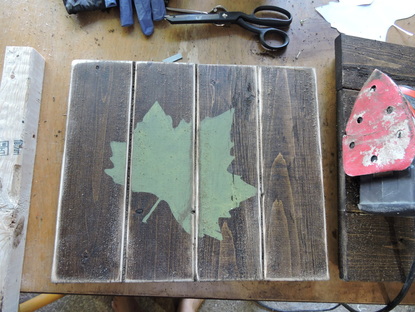 Sand, sand, sand!!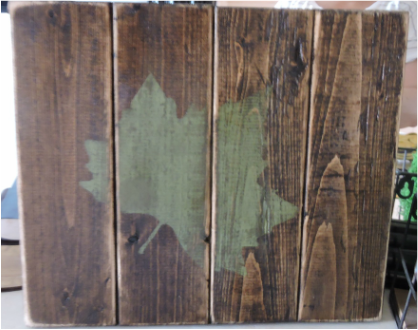 Wipe all the dust from the sanding and spray one more coat of finishing spray!