Are you looking for the perfect solution to updating your room without spending a ton of money? look no further! We are sharing and easy room update using paint. we know you'll be itching to paint your whole house in no time!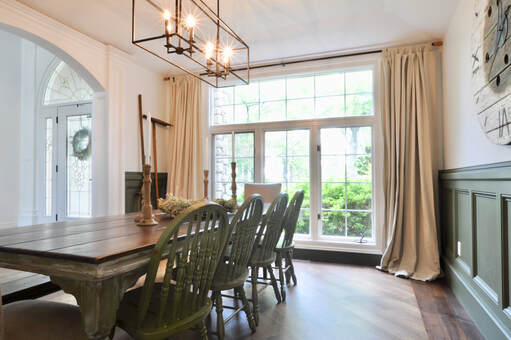 Easy room update using paint
There's nothing better than an easy room update using paint! It takes very little time and little to no money! This is achievable with paint! Paint is practically magical and we are going to show you how that is.
May 2018 we closed on our "new to us" home. This house is a little different than the last. My heart aches to tear down a wall.....I see a flip in my future! For now I'm focusing on the simple changes I can make in our home.
Floors
The first we had the floors refinished; they went from a blonde oak to dark walnut. I love how they turned out!
Here's an easy way to update a room with paint and little to no money! This is achievable with paint! Paint is practically magical and we are going to show you how that is.
**We chose to use the Behr Brand throughout our home. If there is a paint color from a different brand that you want you will be able to have that color mixed with the brand you choose. I'm always amazed at the impact and how easy a room update can be from using paint! Big punch for what it cost!
White Walls: Behr Marquee Ultra Pure White Eggshell Finish
Wainscoting: Magnolia Home "Market Place" in an Eggshell Finish
Ceiling: Behr Ceiling Paint White Flat Finish
Light Fixture
I picked this fixture for a couple reasons... first, I feel like black will be a color that never goes out of style, and second, next to cleaning bathrooms, cleaning glass on light fixtures is my least favorite task...."ain't nobody got time for that!" Amazon had this light for half the price that I could find anywhere else.
Find the same light HERE!
I don't have an actual post for this table, but you can find the tutorial here for the paint technique that I used. The paint used was Amy Howard At Home...it was such a fun project! You can find the paint technique
​HERE!

Curtain Rod and Curtains
Curtain Rods can be found on Amazon. They are very affordable and are great quality. I went with the Matte Black 72-144" find them
HERE!
**In our RV we did a similar look..you can find that tutorial
HERE.
Very soon I'll have a post for this actual look so stay tuned!
Curtains are from Ikea. They are the "Lenda" curtains in Light Beige and measure 55"x 98" and come with two panels for only $24.99. Find them HERE!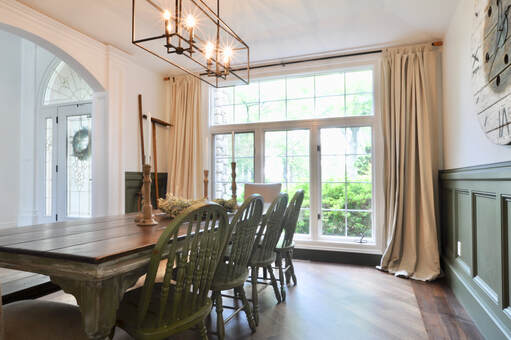 Clock
I love a good electrical spool clock, but you throw in a 4 foot one and I get all the heart eyes! Find our step-by-step tutorial
HERE!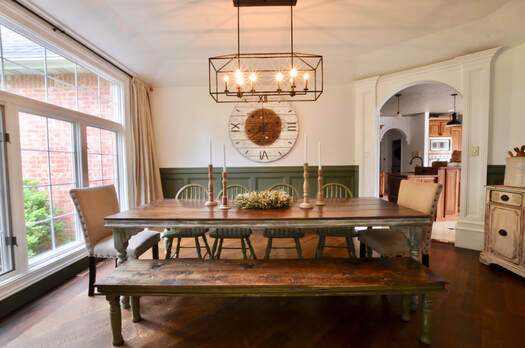 Antique Buffet Makeover
This beauty was an ancient dresser Sadie gave me. You can check out our tutorial if you've got an old dresser that needs some TLC! You can find that tutorial HERE!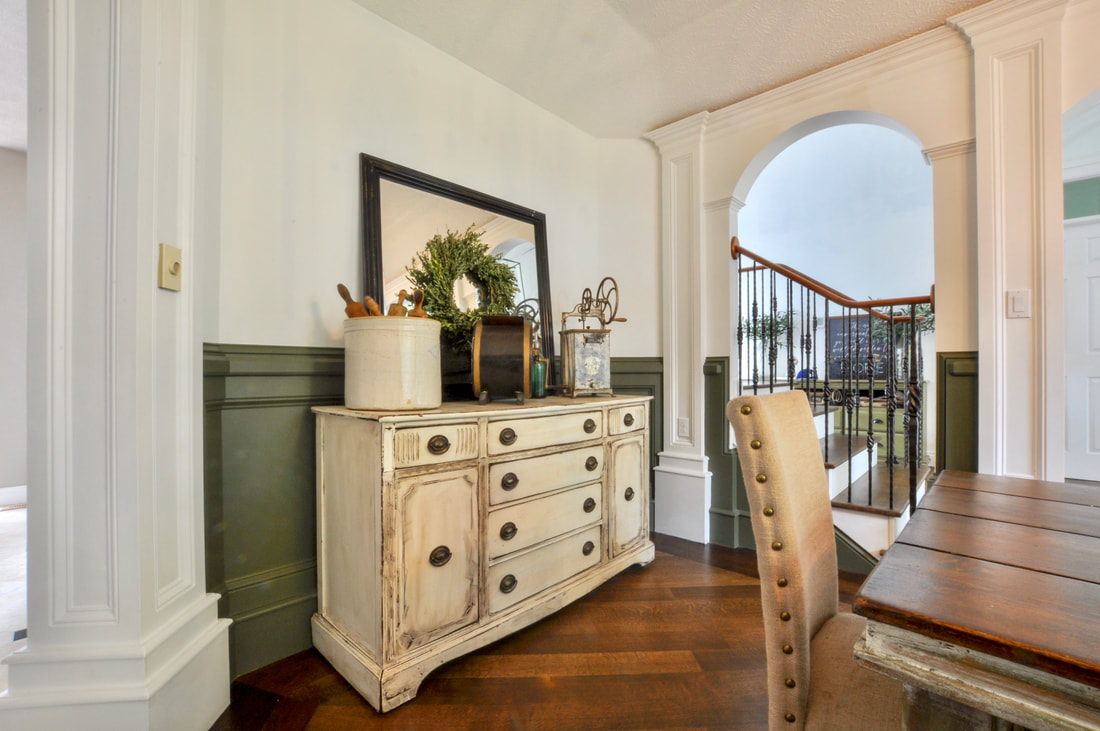 ​This was such a quick and easy update, please let us know if you have any questions!
-Cassie

​Don't forget to Pin It!