This chews the right tag is a cute gift idea for your lds primary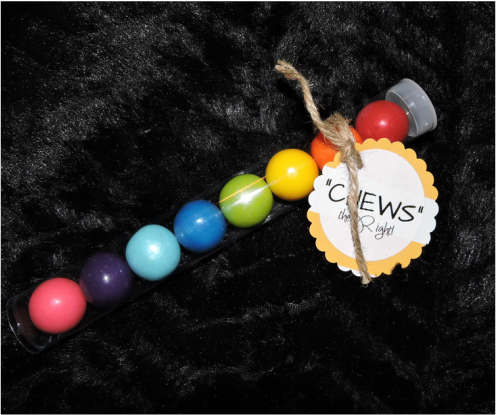 These darling little tubes can be found here on Amazon. The gum balls are from this Heavenly candy store in Cleveland that sells every candy know to man and I purchased them buy the lb. made each tube around $2
​Baptism Preview found here!