Upstairs Kitchen Part 1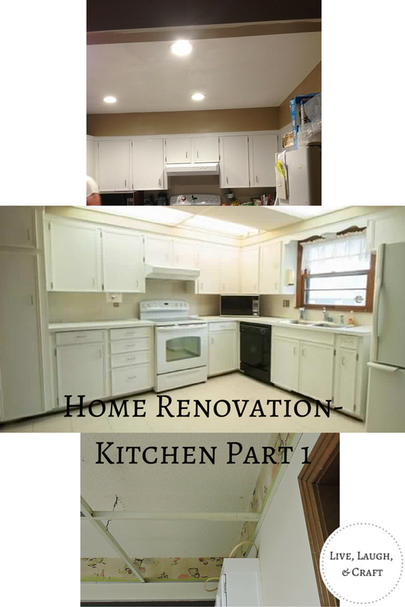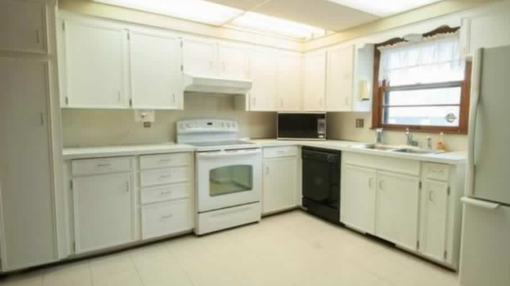 This kitchen is for real friends!
Seriously, the drop in ceiling was one of the sickest things in the house when we bought it. Rex swore this was the first thing he was going to fix, and he held true to that promise. The kitchen has so much left, but for now here's a little glimpse into what we've done, and what we still need to do!!!
Rex removed the drop in ceiling, it was truly a work of art! How this wasn't flagged during inspection is beyond me! The wires were live and not properly done so there were burn marks on the ceiling! They struggled finding a stud to hold up the metal track, I literally filled in 50 holes.
Next step was removing all the wallpaper. Back in the day, the contractors wallpapered like it was the greatest thing EVER. Because of this lapse in judgement, my whole house has a skim coat of drywall plaster over all the wallpaper. With that being said, removing the wallpaper was a beast! It literally took chunks of drywall with it. so we had to re texture that area. We used joint compound- it may or may not have been right but it worked great.
While I tackled the wallpaper Rex installed Canned Lights. Because we have an attic he was able to use "new construction" lights so they were less expensive than the "remodel" ones.
Next up, painting the nasty little ceiling! Lots still to do, but my patience is slowly improving!
Here are the projects still left to do.....
​Add cabinets
Paint cabinets
New cabinet hardware
Counter tops
Back splash
Floating shelves
Flooring
Appliances