THE famous green smoothie recipe from a popular NYC cafe. Kale, pear, banana, and almond butter make for a perfect blend of nutty fruit flavor topped off with creamy almond milk.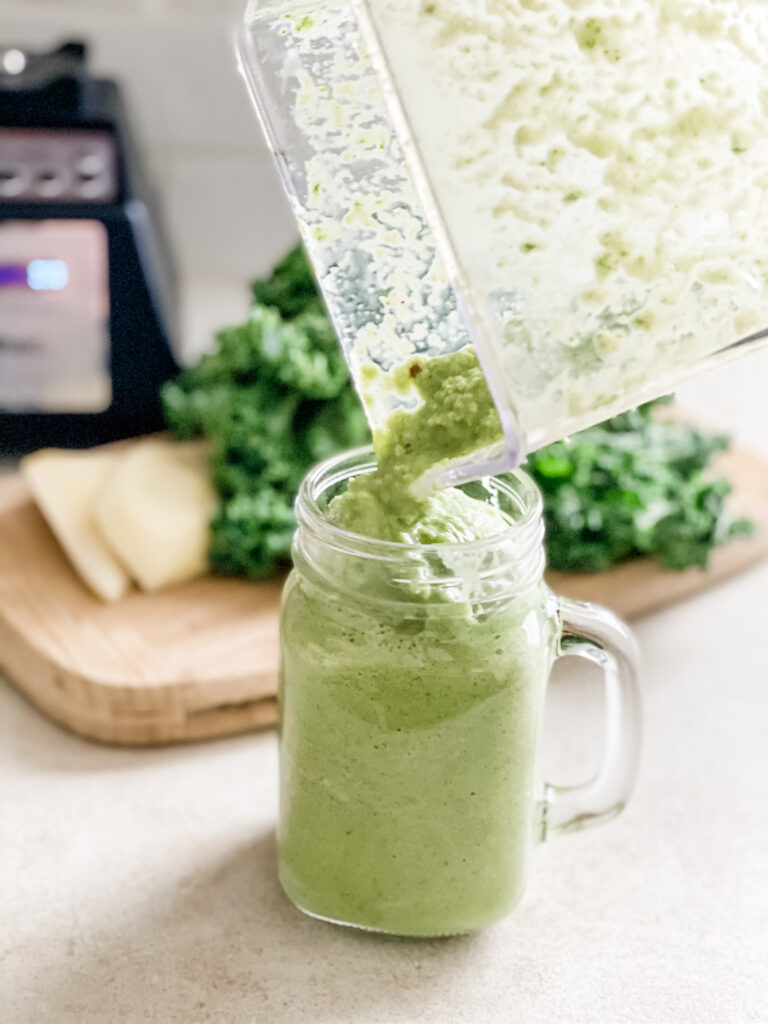 This is the best green smoothie recipe! It is a must try. The flavors all compliment each other to bring about a creamy, nutty, perfectly sweet (but not too sweet) taste.
Jump to Recipe
Print Recipe
Green Smoothie Calorie Breakdown
First of all, here's a calorie breakdown of this green smoothie. If you're interested in green smoothies, you're clearly interested in your health.
Almond butter- 95 calories for 1 tablespoon
Almond milk- 30 Calories for unsweetened, 60 calories for sweetened- 1 Cup
Banana- 52 calories for half of the banana equivalent to 1/2 cup sliced bananas
Kale- 22 calories for 1 cup
Pear- 51 calories for half of a pear
Total calories:
With sweetened almond milk- 280 Calories
With unsweetened almond milk- 250 Calories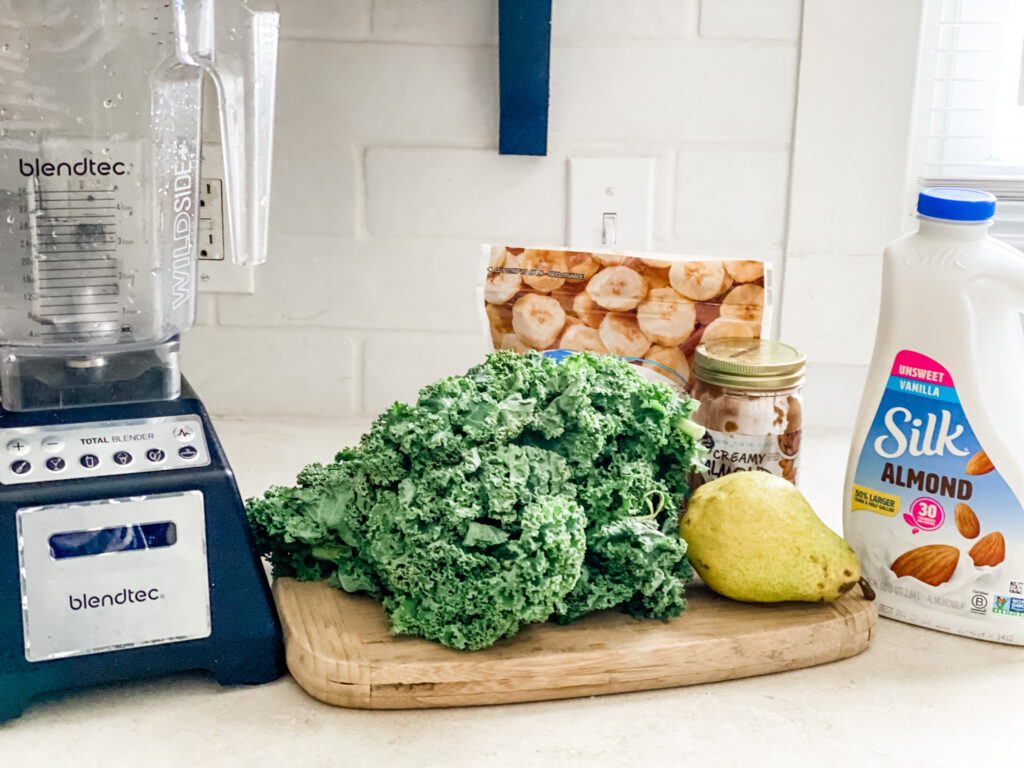 How to make the BEST Green Smoothie
Here are my two cents on creating the BEST green smoothie experience.

Use ripe fruit. For optimal flavor, your fruit should be ripe. You can buy frozen bananas from the grocery store that are good to go, but make sure you give your pear a few days to ripen after you purchase it.
Freeze your ingredients. You can prep this smoothie ahead of time and have all of your ingredients together, frozen. The one exception is almond milk. You'll want to add that when you are blending.
Prep. I realize I just touched on that above, but spend a few minutes prepping this smoothie and making a week's worth of pre-measured cups for your freezer. It'll make your mornings easier!
Use a high powered blender. Greens, especially Kale, are hard to blend up unless you have a high powered smoothie. Blendtec and Vitamix both work well. We'll link to both of those below.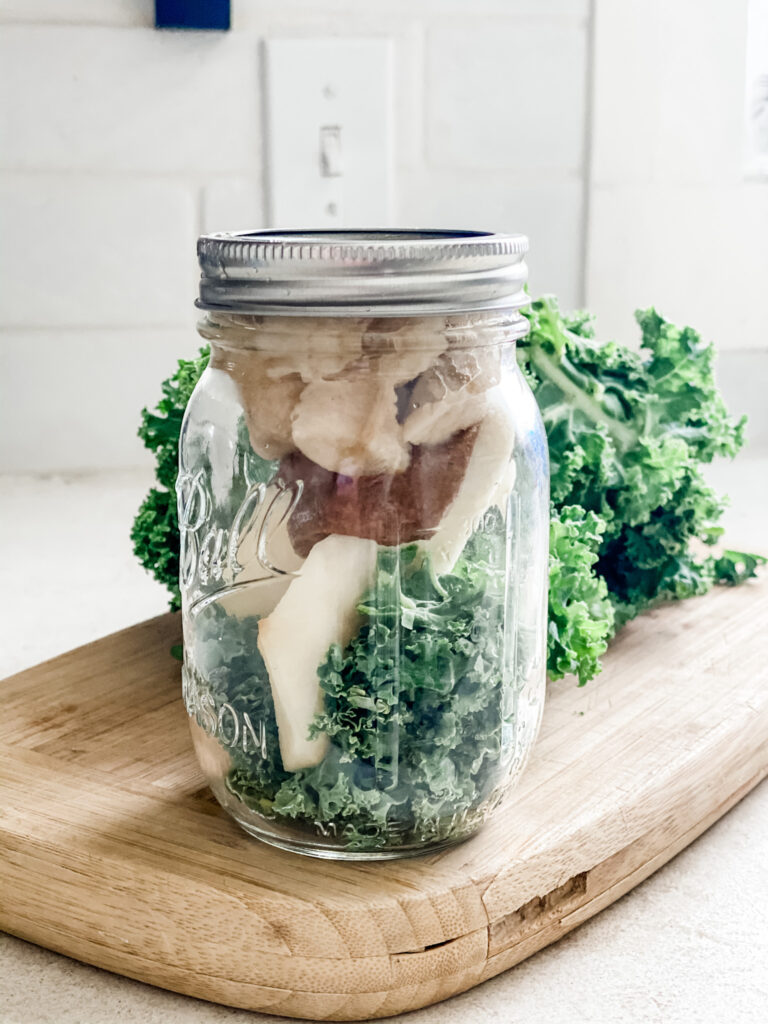 Best Green Smoothie Recipe
1 Tablespoon Almond Butter (sweetened or unsweetened, your choice)
1 cup Almond Milk (you can sub for milk of preference)
1/2 a banana OR 1/2 cup (frozen is best)
1/2 pear (ripe and frozen is best)
1 cup kale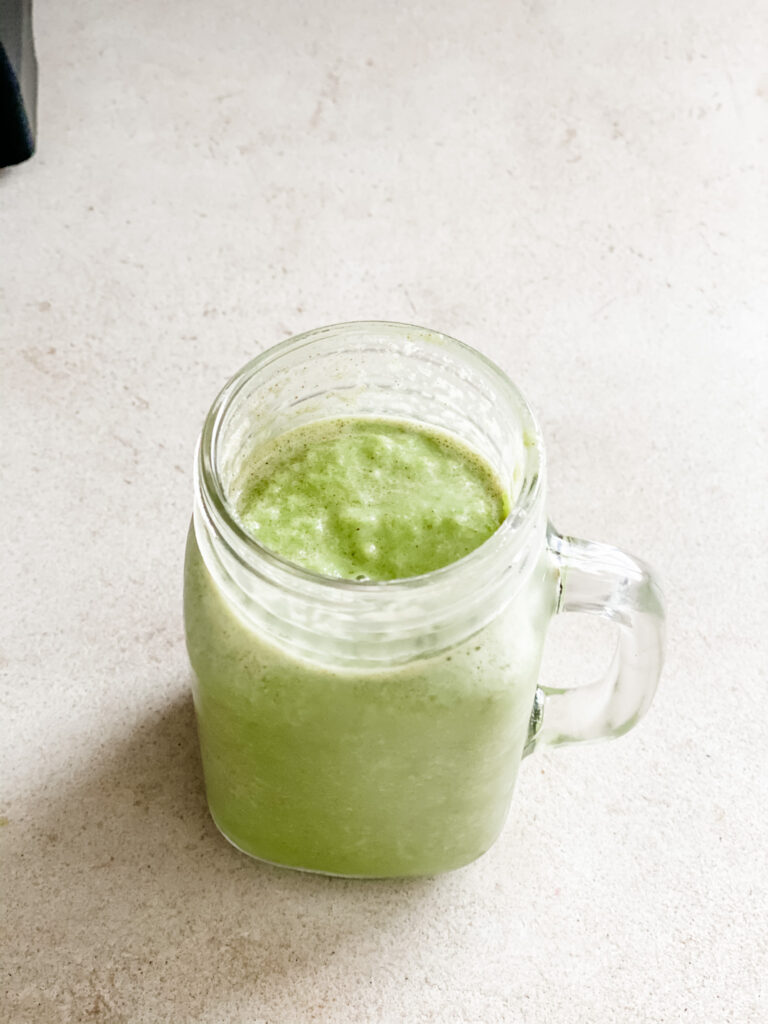 How to make your green smoothie:
Put all of your ingredients except the almond milk in a freezer safe container. Allow the ingredients to freeze completely (overnight is ideal).
Pour frozen ingredients and 1 cup of almond milk in a blender.
Blend completely until smooth, no chunks or green leaves showing.
Pour into a cup and enjoy!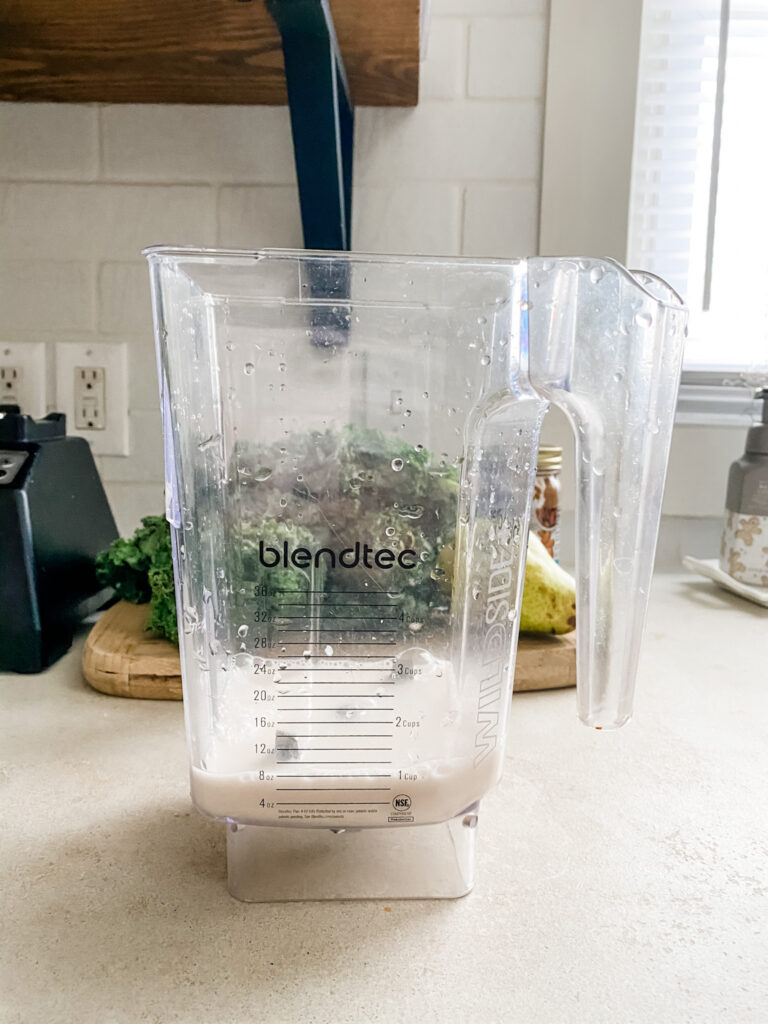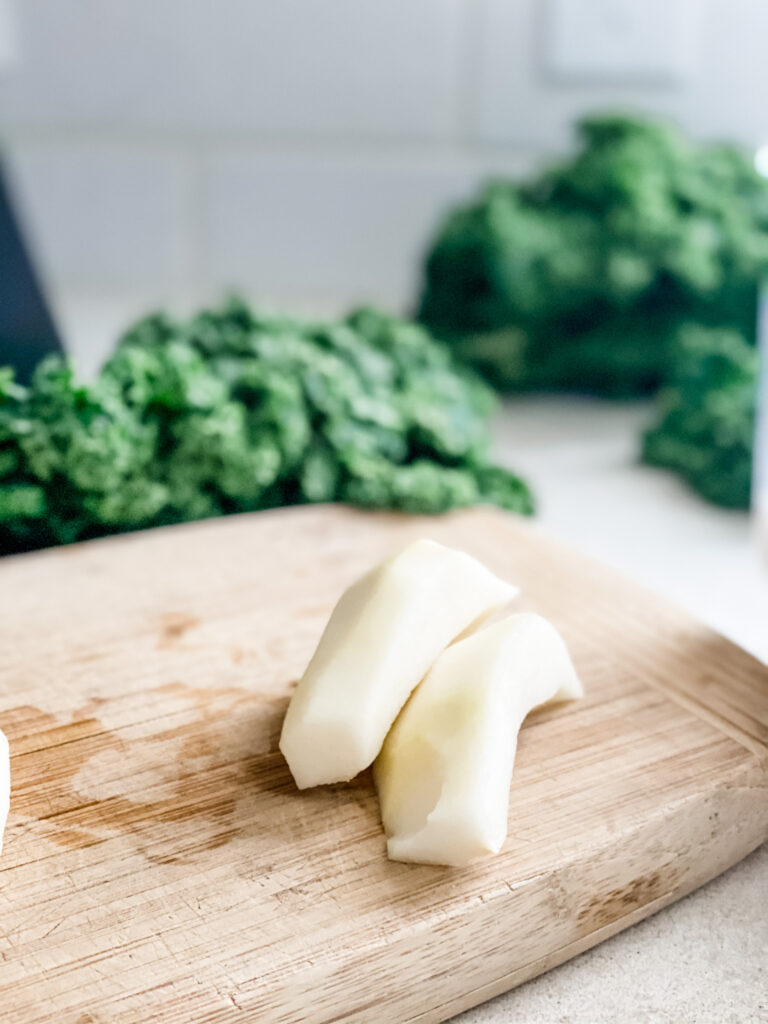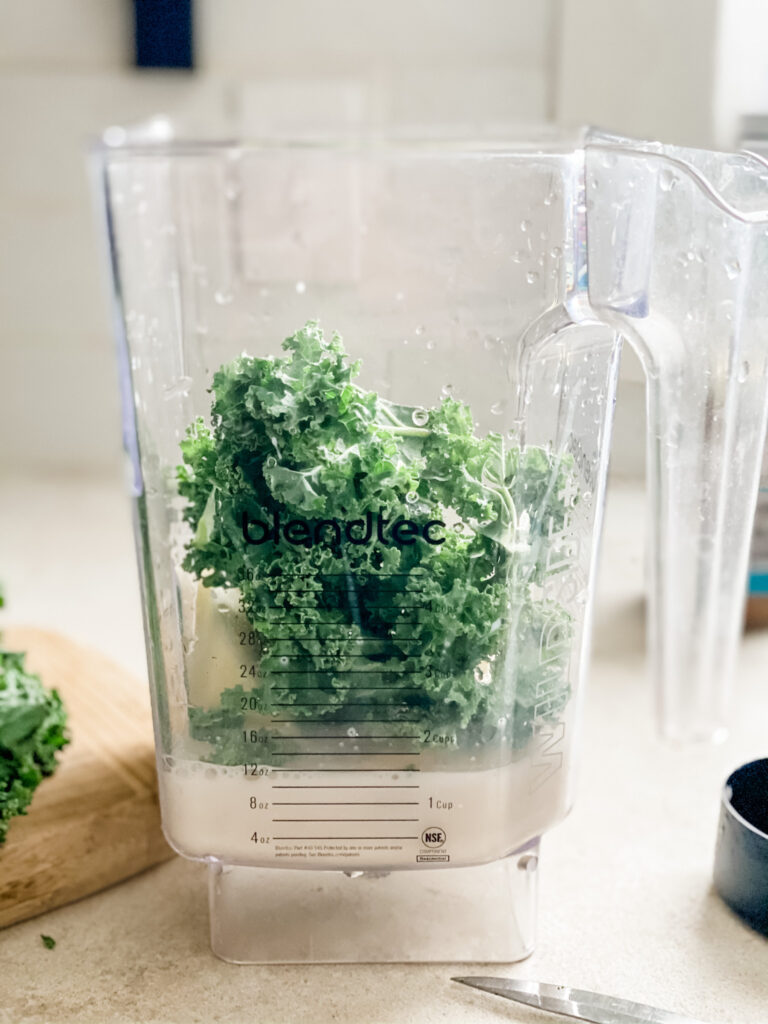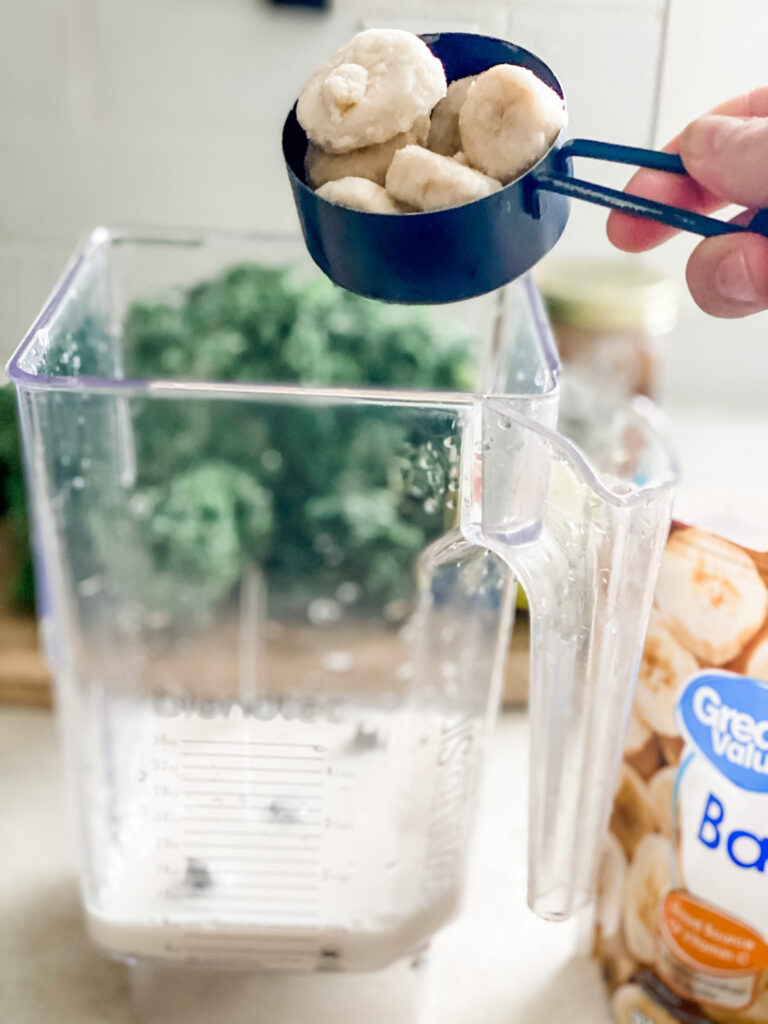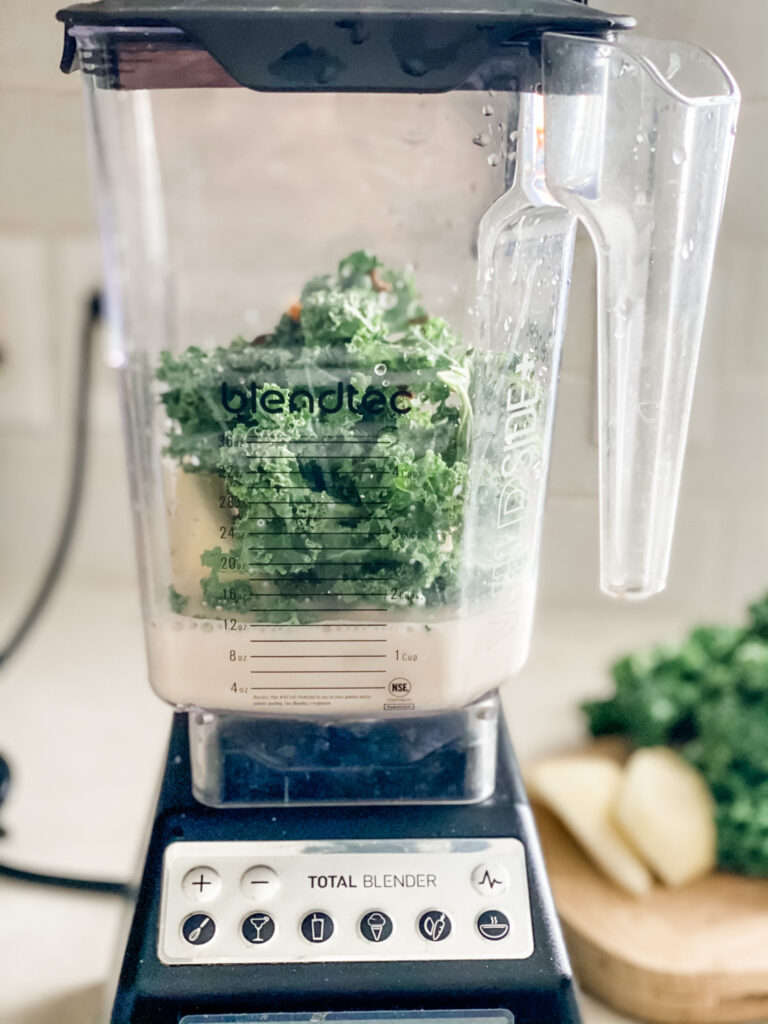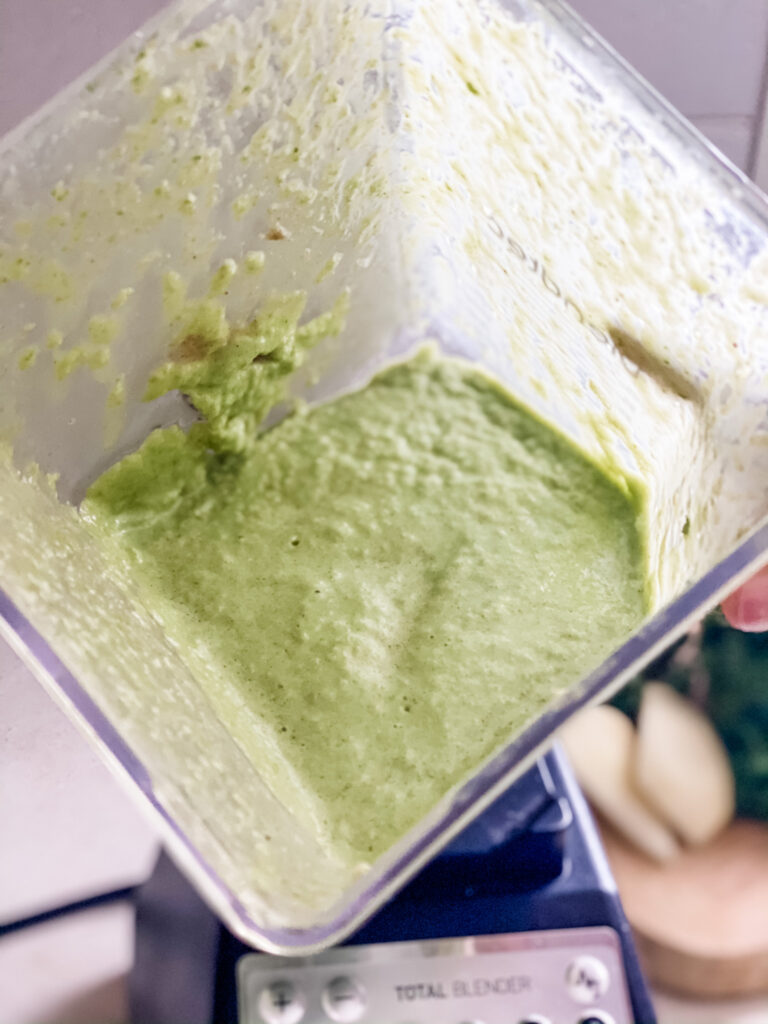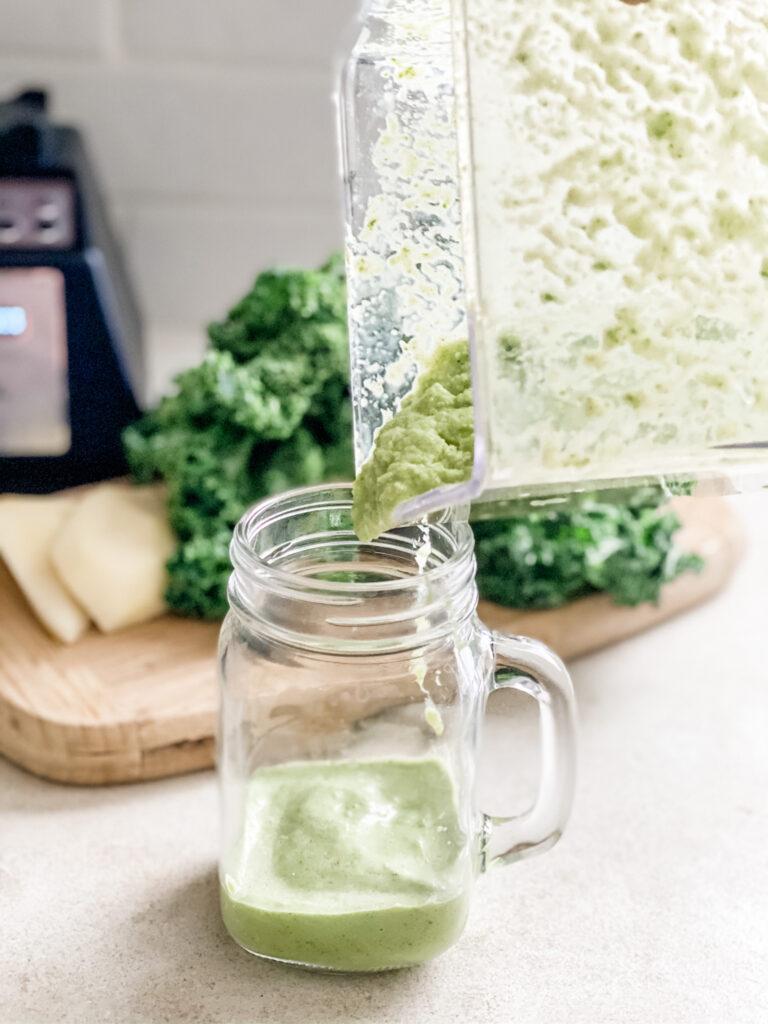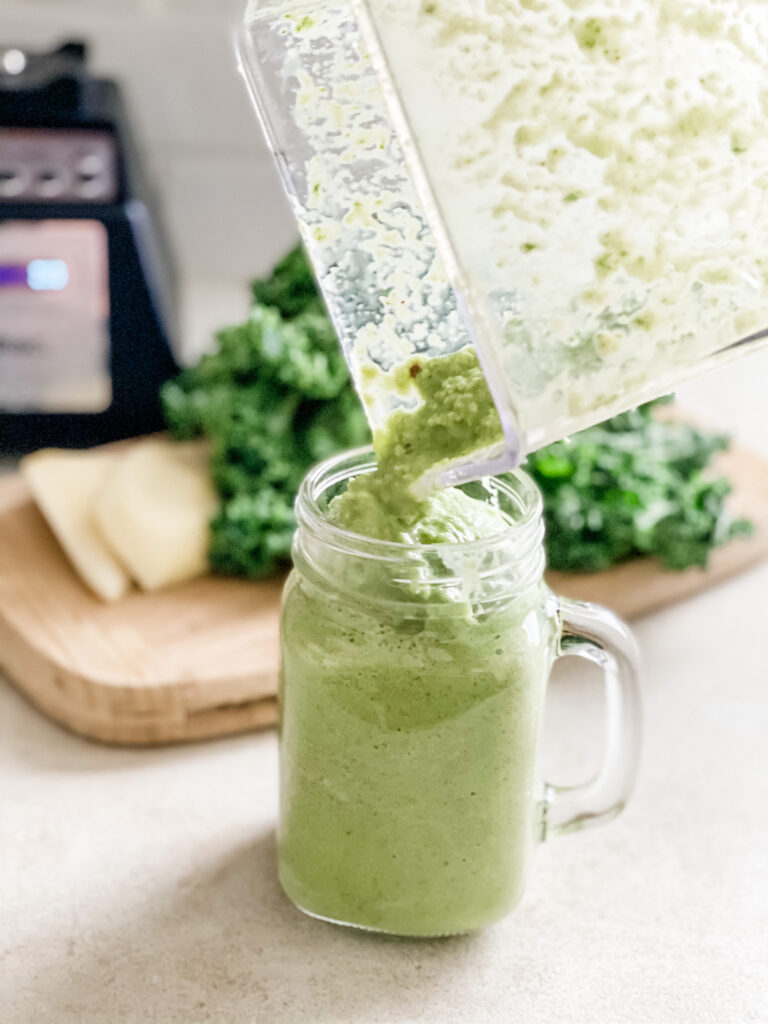 P.s., kids even love it!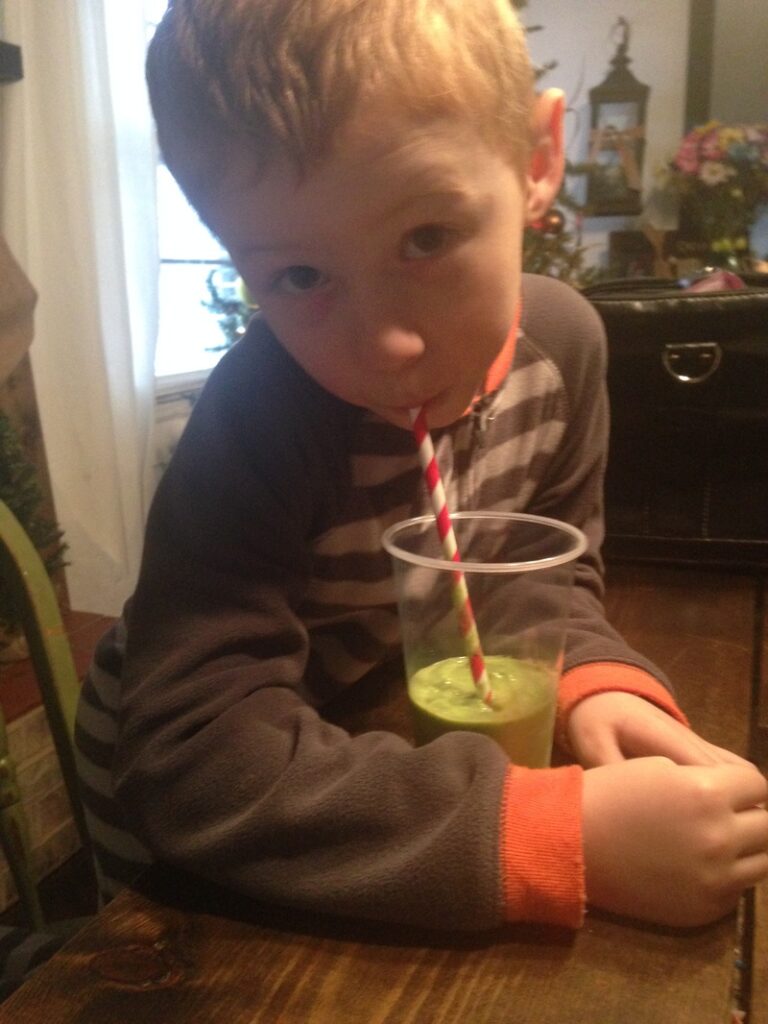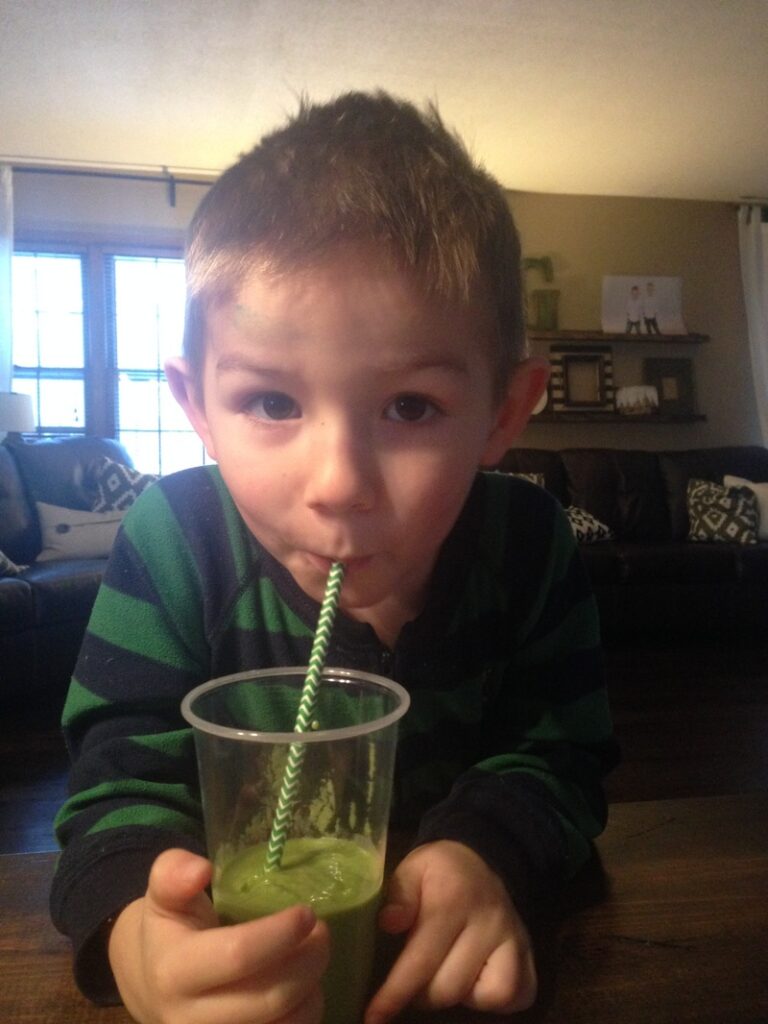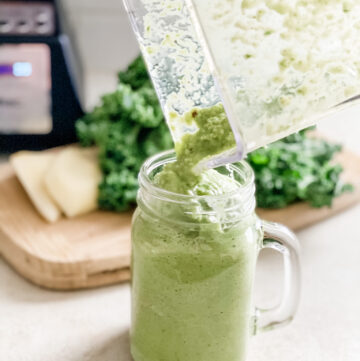 Best Green Smoothie
Delicious and super healthy green smoothie with kale, pear, banana, almond butter, and almond milk.
Ingredients
1

cup

Almond Milk

1

cup

Kale

1

Tablespoon

Almond Butter

1/2

Banana OR 1/2 cup sliced bananas

1/2

Pear
Instructions
Prep all of the ingredients except the almond milk in a freezer safe container.

Allow it to freeze completely. Overnight is recommended.

Pour frozen ingredients and 1 cup of almond mik In a blender.