When I say punch for a bunch, I literally mean enough bunch to quench the thirst of approximately 65 people. This recipe is great for a church function, wedding, or any event where you need to have enough beverage for an army. This is an old family recipe that I have been wanting to put on the blog for awhile now. My husband and I were hosting a new student and his wife for dinner, so I thought it would be the perfect excuse to make it. My mom laughed when I told her I was making this recipe because she said it would make a TON of punch. I thought she was joking until I read that it served approximately 65 people. HAHA!!!! I ended up just making a half batch and we had PLENTY to drink!!!!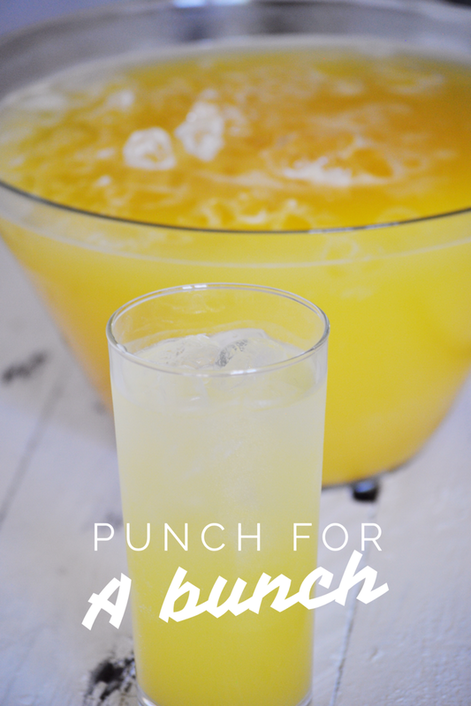 Step by Step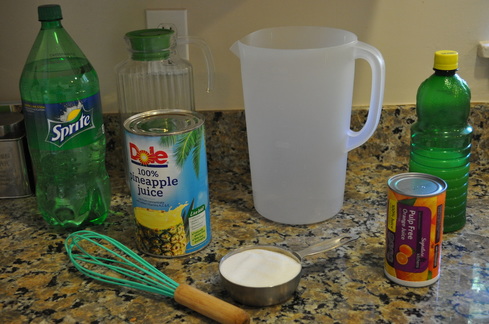 Mix all ingredients except soda and ice water. Once thoroughly mixed, add ice water, and chill.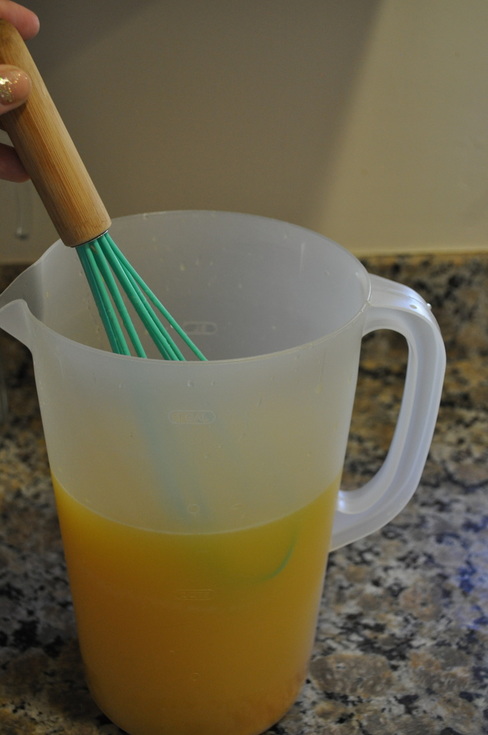 When ready to serve, place half of the mixture into a large punch bowl with ice.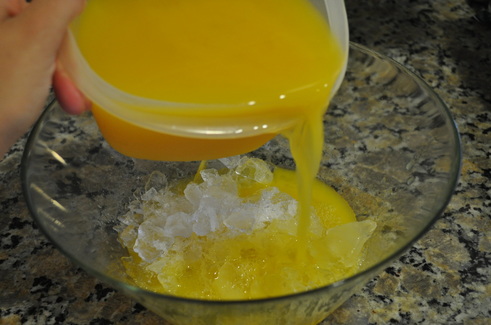 Add 2 liters of soda. Serve and enjoy!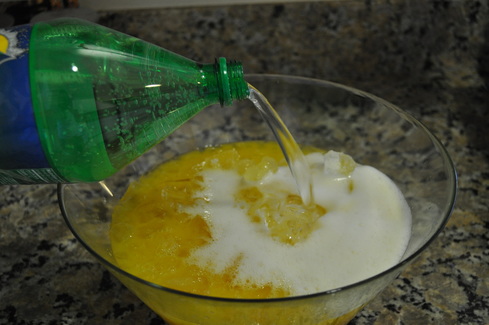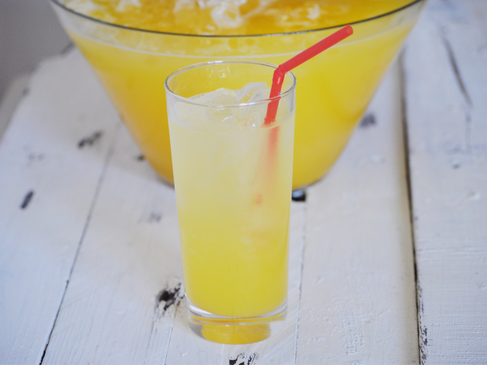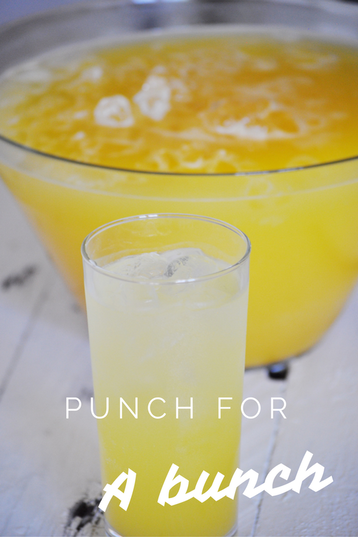 Looking for other ideas? This
Fruit Slush Party Punch
is also AMAZING!!!! Click the photo below to check it out!