What is Kids Day?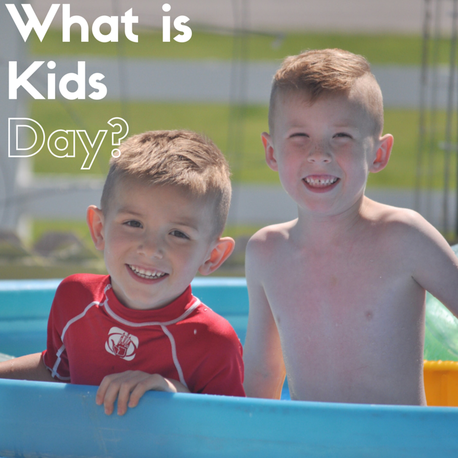 Ever heard of Kid's Day? This little tradition started in our family in 2013. The way Kid's Day got started was one of our nieces said "Mother's Day is in May, Father's Day is in June, so when is Kid's Day?" Ever since then we pick one day a year in July or August (depending on schedules) and all get together with our children and make the day all about them. Now....I know what some of you may be thinking....isn't EVERY day Kid's Day? Isn't life always centered around our children? The answer is yes, but Kid's Day is a day set apart that you really get to make your kids feel special. Put your phone away for the day and make it all about them. Make memories with them that they will be talking about around the dinner table in 20 years. Some fun things we have done in the past:
In 2013 we went to lunch and Build a Bear.
In 2014 we went to Lava Hot Springs.
This year for 2015 we went to Leo's Place (an indoor "big toy" and pizza place).
Kids LOVE Kid's Day. Does your family have a Kid's day? Let us know in the comments what you do or what fun family traditions you have!