I'm not exaggerating when I tell you that this cookies and mint pie is the easiest treat you'll make!! It literally comes together in five minutes and can be made the night before you serve it! I love easy recipes like this!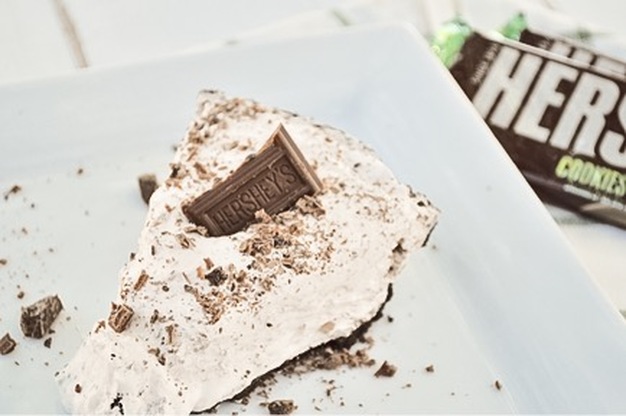 My sister Amanda used to make this pie for us....then Hershey's stopped making the Cookies N' Mint candy bar. Our quality of life quickly went downhill! ? We were pumped when our sister Abbie sent news that Walmart carries them again!!! Give this recipe a try!
3 Ingredient Cookies N' Mint Pie
*Use a microwave safe bowl. Something like
this
works great.
Step-by-step
Thaw cool whip.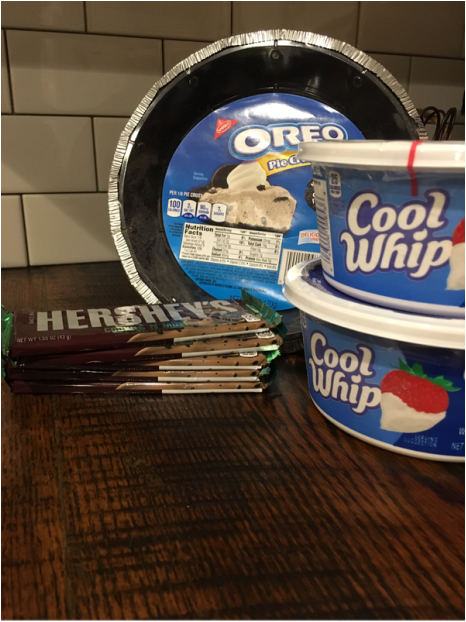 Break 5-6 candy bars into a microwave safe bowl. Watch closely. Mine only took 1 minute to melt and I stirred after 30 seconds.
Fold in 12 oz. (1 1/2 tubs) thawed cool whip.
Pour into a prepared Oreo crust. Chill until firm and chilled, or overnight.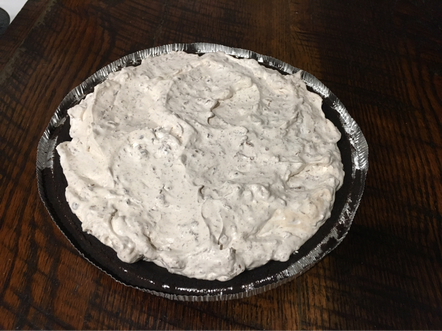 To serve put the kids in bed. Change into either maternity pants or yoga pants and dig in!!! Eat like no one is watching! Enjoy!!!!
​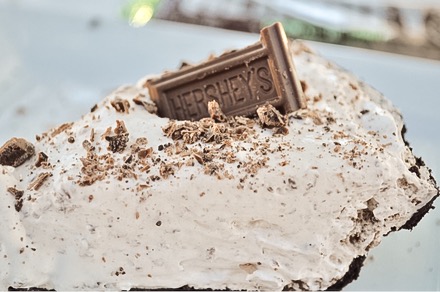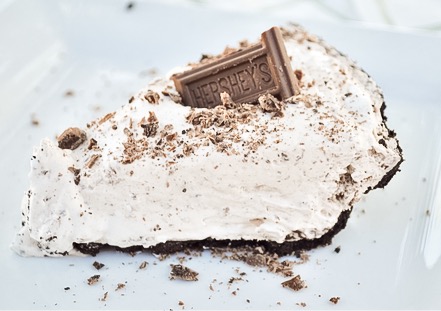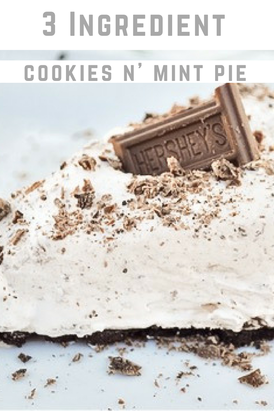 Recipe
​3 Ingredient Cookies N' Mint Pie
1 Oreo pie crust
5-6 Hershey's cookies n' mint candy bars, melted
​12 oz. cool whip- thawed
Crushed Oreo's or grated chocolate (optional)
Break candy bars into a microwave safe bowl until melted. Fold in 1 1/2 containers cool whip. Once chocolate is incorporated pour into prepared Oreo crust. Refrigerate until cooled or over night. To serve, you can garnish with grated chocolate bar or crushed Oreo.
More popular recipes below!
​