Cassie and I are loving our Silhouette so much! I have withdrawals if I don't use it everyday.....(kinda kidding but mostly serious). We wanted a cute St. Patty's day signs and wanted something different than the norm. We came up with "let's get lucky". It's sorta trashy and kinda funny so that makes it perfect right?! 😉
Ok after your supplies are gathered, cut your stencil out on your Silhouette.
On the step above you can see me peeling off the backing from the stencil. This exposes the sticky side that will be placed on the board.
Slowly peel off the transfer paper (contact paper).
These two pictures above are showing how flush the stencil should be to the wood. No bubbles. If you want crisp clean wording, then follow these steps to a T.
This is the weirdest/coolest step in stenciling. Seal your stencil with the color of paint you used to paint the board. Seems weird....but it works like a charm. If you have a stained surface, use clear or matte Modge Podge.
Once the white paint or modge podge has dried, paint your word colors on.
Do no wait for the paint to dry. Immediately pull the stencil off. Use an exacto blade or hook to get the stencil off that is left in the center of the letters. Examples: e, g l, k, and y all have extra stencil pieces still needing to be taken off.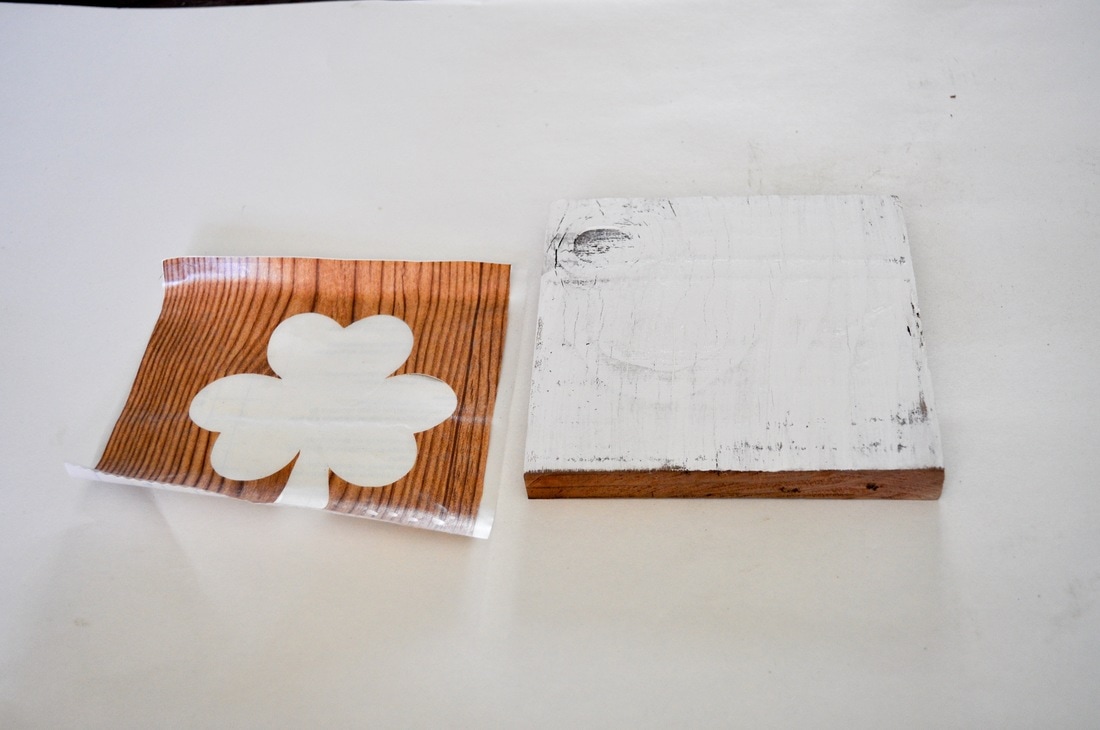 Next is the Clover sign. We will be following all of the same steps as above.
I'm not really sure how, but I forgot to take a picture of the white paint sealing step on the clover. Still make sure to seal your clover even though I don't have the photo to prove I did it!
Download the cut files below.