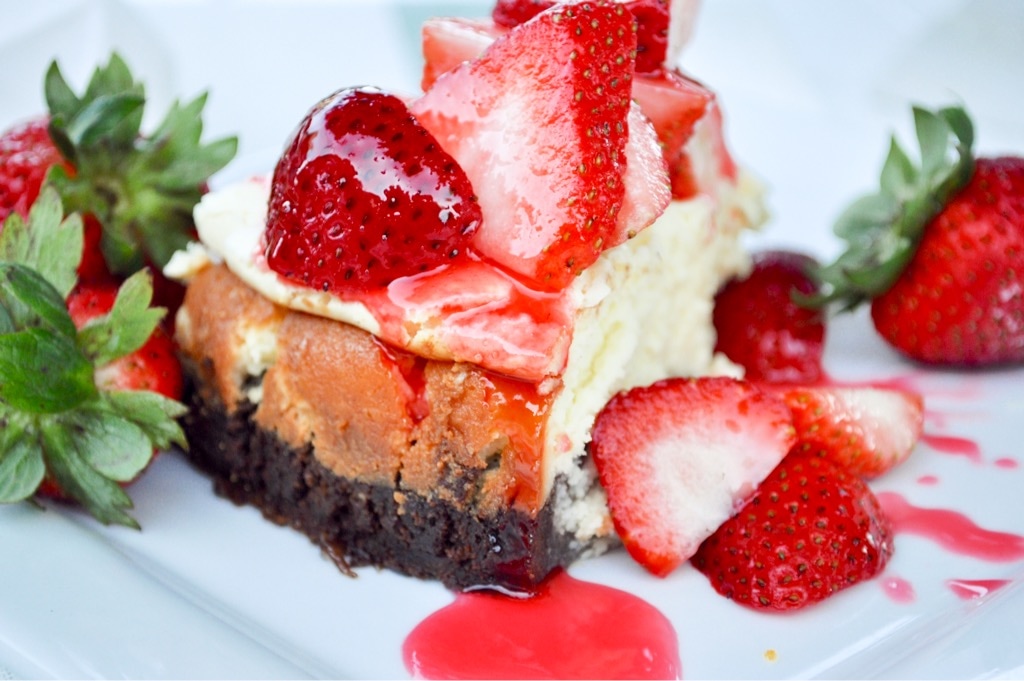 There aren't many things in life I love more than a good piece of cheesecake! Unfortunately the scale and mirror confirm this on the daily! This recipe is about as easy as they come! The crust is a brownie....yes a brownie! Give it a try, we know you'll love it!!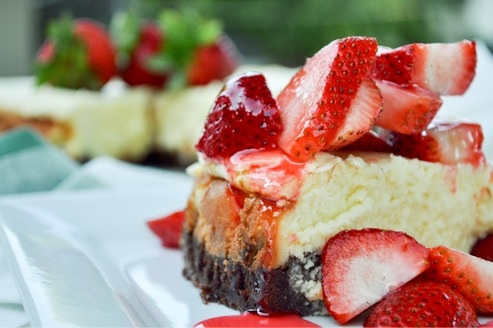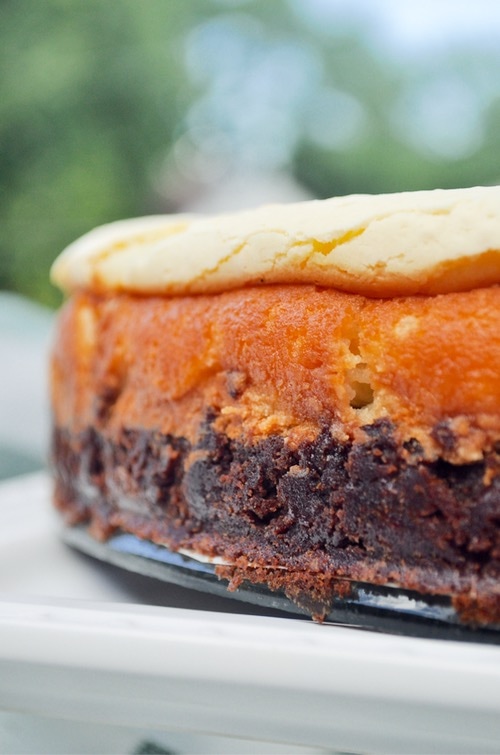 Brownie Cheesecake
Crust
Box Brownie, made according to directions on box
Cheesecake Mixture
2 pkg. cream cheese, softened
2 eggs
1 tsp. vanilla
2/3 cup sugar
1 cup white chocolate baking chips
1/4 cup heavy whipping cream
​Mix together cream cheese, eggs, vanilla, and sugar until fluffy. In a microwave safe dish melt white chocolate and cream. Watch close to avoid scorching. Fold the chocolate mixture into the cheesecake mixture. Line the spring form pan with parchment paper and spray the bottom and sides with non stick cooking spray. Pour brownie batter into the pan and bake at 350 degrees for 25-30 minutes. Let cool for 5 minutes or so then spread the cream cheese mixture and smooth it out. Lower temperature of the oven to 325 degrees and bake for 50-55 minutes. When the center feels "set up" turn oven off and leave cheesecake in the oven for 15 minutes. Pull out of oven and run a knife around the edge, this will help eliminate cracks. Once cheesecake has cooled to room temperature, cover and refrigerate until you are ready to serve it.
This cheesecake is "strawberry" but the options are endless, just make your brownie/cheesecake and top with your favorite combo! I'll share some of my ideas below.
Step-by-step

Make your brownie crust according to the box directions. I don't make brownies a ton, but when I do Betty Crocker milk chocolate is my fave!
Next trace your springform pan on parchment paper and cut out. Place in the bottom of your pan and spray with non stick spray. I sprayed the bottom of the pan to hold my circle down.
Pour and smooth brownie batter and bake at 350 degrees for 25-30 minutes. The brownies will not be set. To avoid a brownie that's not overlooked at the end you'll have a brownie that's not all the way cooked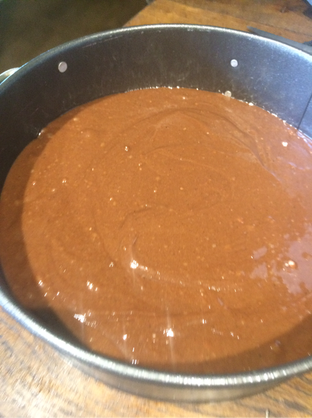 Place springform pan on a cookie sheet to contain any leaks or overflowing that may occur.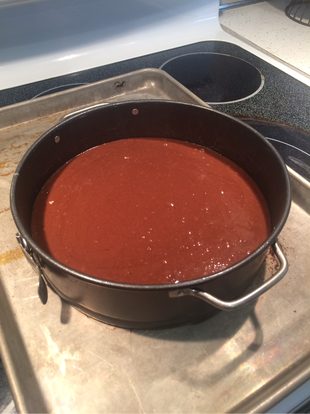 Cream together 2 packages cream cheese, 2/3 cup sugar, 2 eggs, and 1 tsp. vanilla.
While your cheesecake mixture is mixing, melt 1 cup white chocolate wafers and 1/4 cup heavy whipping in a microwave safe dish. The chocolate will melt pretty quick so watch it closely! Give it a good stir to incorporate the cream and chocolate.
Fold white chocolate into cheesecake mixture.
Brownie will not be 100% set up so be careful with the next part. I spread the mixture around the outside then smeared it on the middle portion last. You can tell that initially I just dumped the cream cheese filling on the center but I moved it when it started to sink! Haha
Smooth filling and bake at 325 degrees for 50-60 minutes. Once the center seems set up turn oven off and let cook another 15 minutes.
Take out of oven and let cool. Let the cheesecake set for about 45 minutes then run a knife around the cheesecake and pan to avoid cracking.
​Top with your favorite combo!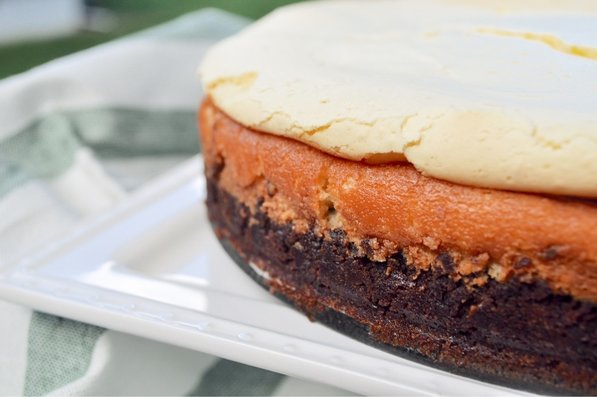 Here are some cheesecake toppings that we think sound amazing!
Turtle: toasted pecans, caramel, and chocolate drizzle
S'more: graham cracker pieces, chocolate drizzle, and a toasted dollop of marshmallow creme
Nutter Butter: pieces of peanut butter cups, peanut butter sauce drizzled, and chocolate sauce drizzled