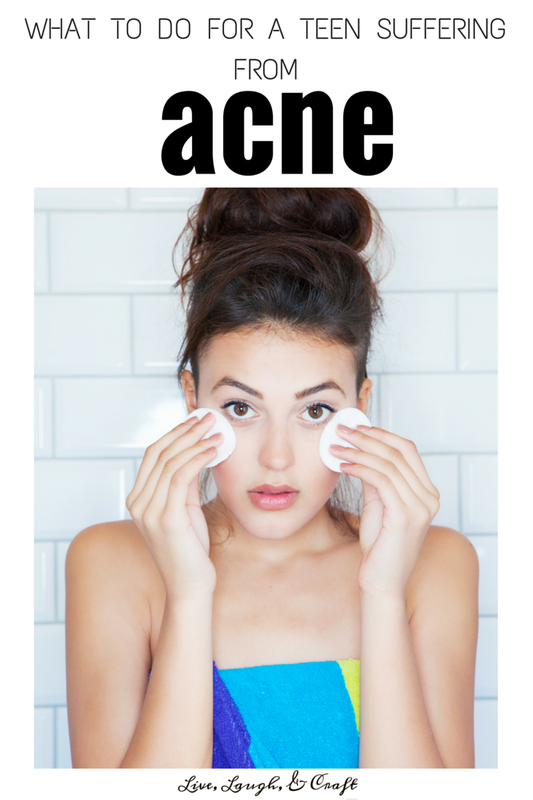 It's likely you have suffered with acne yourself, or know some one who has. For women, it can unfortunately last into adulthood. However, most people suffer from acne just during teenage years. If you have a teenager suffering from acne, incorporate these simple steps into their routine.
Invest in good product. I cannot stress this enough! If your current skin care product is not delivering results, change it!!! I can't count the number of times a client was lying on my facial table telling me they just weren't happy with their skin. They were using products that just weren't delivering good results. They didn't want to spend a little more money for the professional product, and somehow couldn't put two and two together....that is why they weren't getting results!! When I see a teenager suffering from acne, I just want to take them in my arms and give them good product. It is frustrating because it is a common problem, and one that can be resolved, or at least made better. Visit your local esthetician. If their skin bothers them, then its worth the investment.
Wash every morning and every night! This is a vital step in clearing up acne. I have found with acne, less is more. We want to use products that work, and don't harm the skin. It is very important to teach the teen to get into the habit of washing every morning and night with a good cleanser.
Moisturize--This is going to be the hardest part of the routine for your teen. With acne, we have been told time and time again to use drying products to clear the acne. This is wrong. Yes, we use certain spot treatments that can dry out the acne, but our overall goal should be to get as much moisture into the skin as possible. This not only prevents future breakouts by protecting your barrier, but it also heals current breakout.
Exfoliate. This can be done by a professional, or at home. If done at home, depending on the severity of the acne, exfoliate with a light scrub or pick a cleanser with exfoliating ingredients. Be cautious of picking a product that is too abrasive. You will want a professionals help when choosing an exfoliating product.
Don't pick or touch your face! It can be a hard habit to break, but one that is worth stopping. I have a handful of clients who are suffering the consequences of picking at their skin when they were younger. They are now getting regular microdermabrasion and chemical peel treatments to get rid of scarring.
Change your pillowcase frequently (especially if you go to bed with makeup on).
Take vitamins. Keep your skin and body healthy by eating well and supplementing with a good multivitamin.
Drink water! Water is the answer to everything right?!
Give these suggestions a try if you or a loved one is suffering from acne. Also visit your local esthetician for good product. To keep costs low, start with a cleanser and moisturizer. These two items are a good place to start for anyone! Investing in your skin now, will have great payoff later.
If you have any questions, feel free to email me at
[email protected]
favorite acne products come from the Image line. I have seen the best results from this particular line. The Clear Cell Cleanser, Medicated Acne Lotion, and Vital C Repair Creme would be my "top picks" for acne care. Go to
www.imageskincare.com
to find an Image retailer.
-Sadie is a Master Esthetician. She received her training in St. George, Utah. She has been practicing skin care for over 6 years at Retreat Day Spa in Idaho Falls, Idaho.