You may be wondering how I could possibly be an expert on this topic and I am here to assure you that I am. Background story: Cassie's husband Rex started a window washing company to get him through college. Long story short, he grew the business big enough that one of his clients was a former vice president of the United States.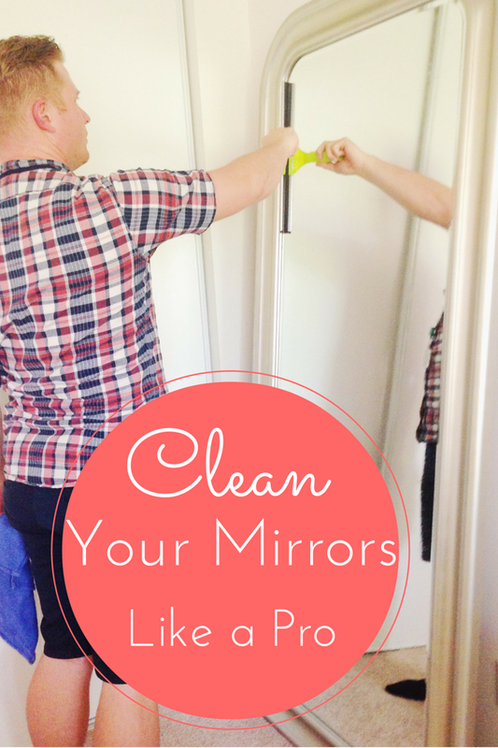 Lucky for David and I, Rex moved to Cleveland for medical school and passed on his business to David. David was able to add to the clientele and grow the business even more. Now that David is in school all day long I can't rely on him to clean my windows and mirrors for me so I have to get the job done myself. Never clean your windows and mirrors with Windex and paper towels again!
Dish Soap
Squeegee
2 Hand Towels (1 dry & 1 wet)
*Optional would be a window scrubber (you can use a wash cloth or hand towel if you don't want to buy a scrubber)
Fill your sink half full with water.

Add a teaspoon of dish soap.
Submerge one of your hand towels (or scrubber) and slightly ring it out.
Scrub your mirror or window really well working it in circles and vertically and horizontally. Really put some elbow grease into this.
Now, use your dry towel to wipe along the top of the mirror, and the right or left edge (I prefer to wipe the left side because I am right handed and it is easier to maneuver).
Now start your squeegee on the glass where you have wiped and there is no water.
Run the squeegee all the way from left to right with firm pressure.
Release once you reach the right side.
Continue this from left to right until you have removed all of the water from your mirror or window.
A little tip is to overlap your squeegee lines so you don't leave a trail of water behind.
Now take your dry towel and wipe and water left along the edge of the window or mirror.
**Your squeegee and scrubber can be bought at home depot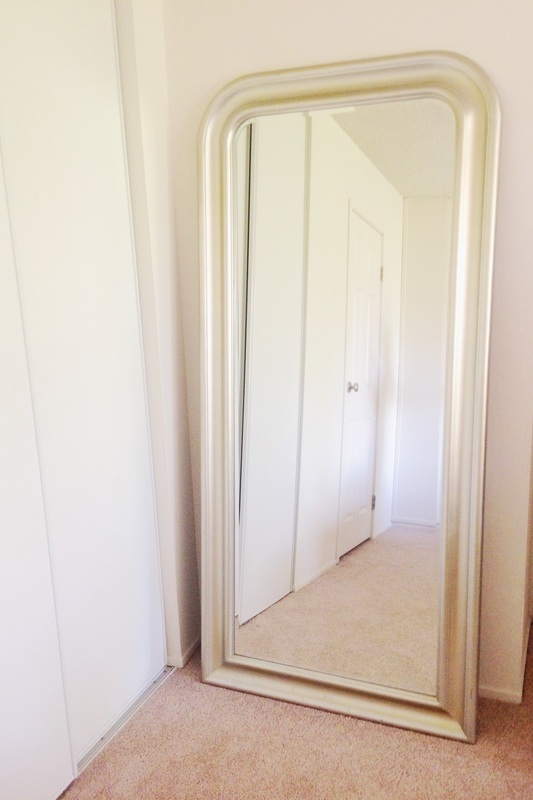 That's it! You are done! Now get busy! -Sadie