If you are looking for a really healthy side dish to go with your burgers, you've come to the wrong place.These crispy homemade fries are fried in grease and then salted to perfection.
If you are looking for something healthier, try our popular green smoothie here.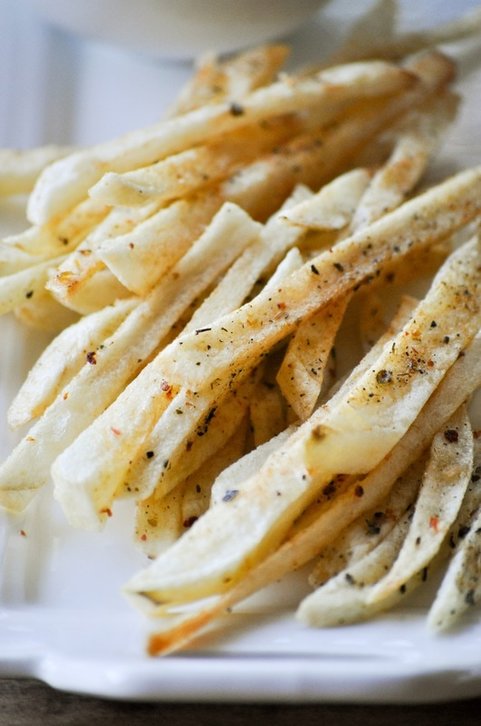 The trick is boiling the fries for 3 minutes...no more than that! They get flexible (not soft) and crisp up perfectly afterward in the fryer! Find the recipe below.
​
Crispy Homemade Fries
3 medium russet potatoes (Idaho potatoes of course)
Salt
Vegetable oil (or oil of choosing) for frying
Optional-Weber Seasoning (pictured is the Beer Can Seasoning)
​
Instructions
: If you like potato skin on your fries, wash potatoes. If you do not, peel them. Cut into thin strips. Put in a pot of boiling water. Let boil for 3-4 minutes. The potatoes will be see thru and flexible, not soft yet. Take them out with tongs or a spoon with slats so the water drains off.Place is hot oil and fry until potatoes are lightly browned. Place them on a wire rack to dry or a paper towel covered plate. Salt and enjoy!!
**As oil temperatures and oils vary, use your own discretion on frying times.
Fry Sauce- Mix equal parts mayo and ketchup until smooth. Add a dash of vinegar and stir until smooth. I usually use 1/2  c mayo, 1/2 ketchup, and a teaspoon of vinegar. Adjust accordingly.
*Optional- Add 1 tsp. of Frank's Hot Sauce, 1 Tsp. Worcestershire Sauce, 1/2 Tsp. garlic powder, and a dash of black pepper.
Step by Step Instructions
for the slicing and boiling step can be found
here.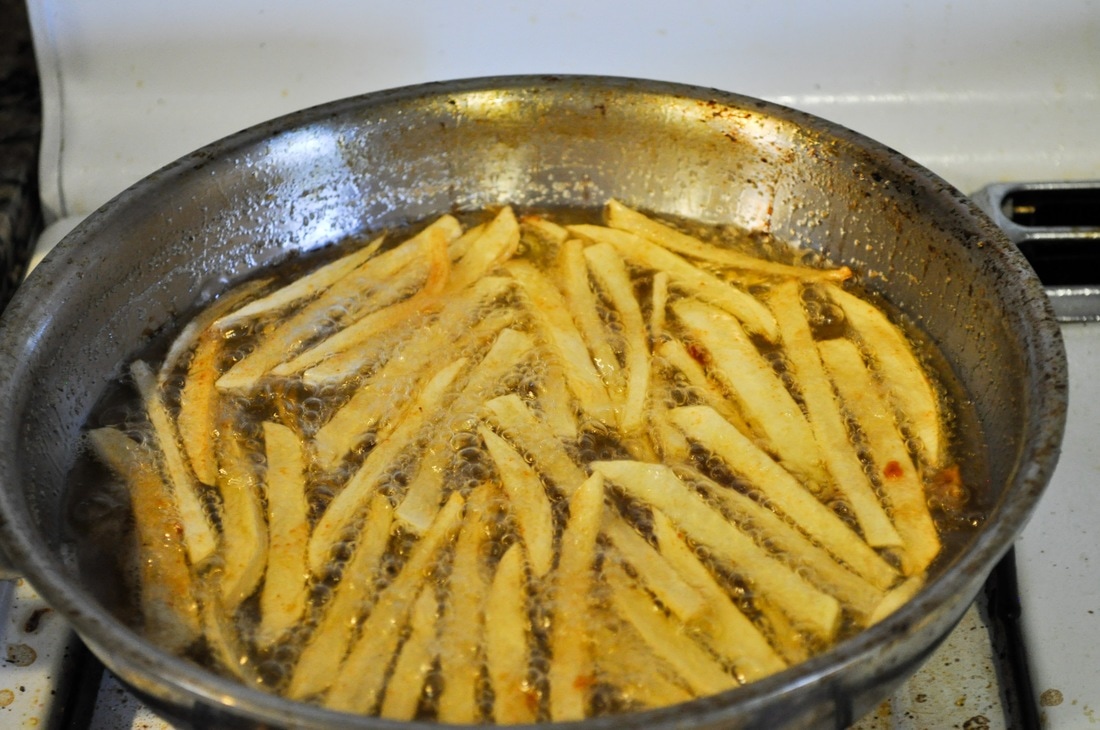 Here's a shot of our fries while they were frying. We did 3 different batches of frying and we estimate the frying time was around 10 minutes for each batch.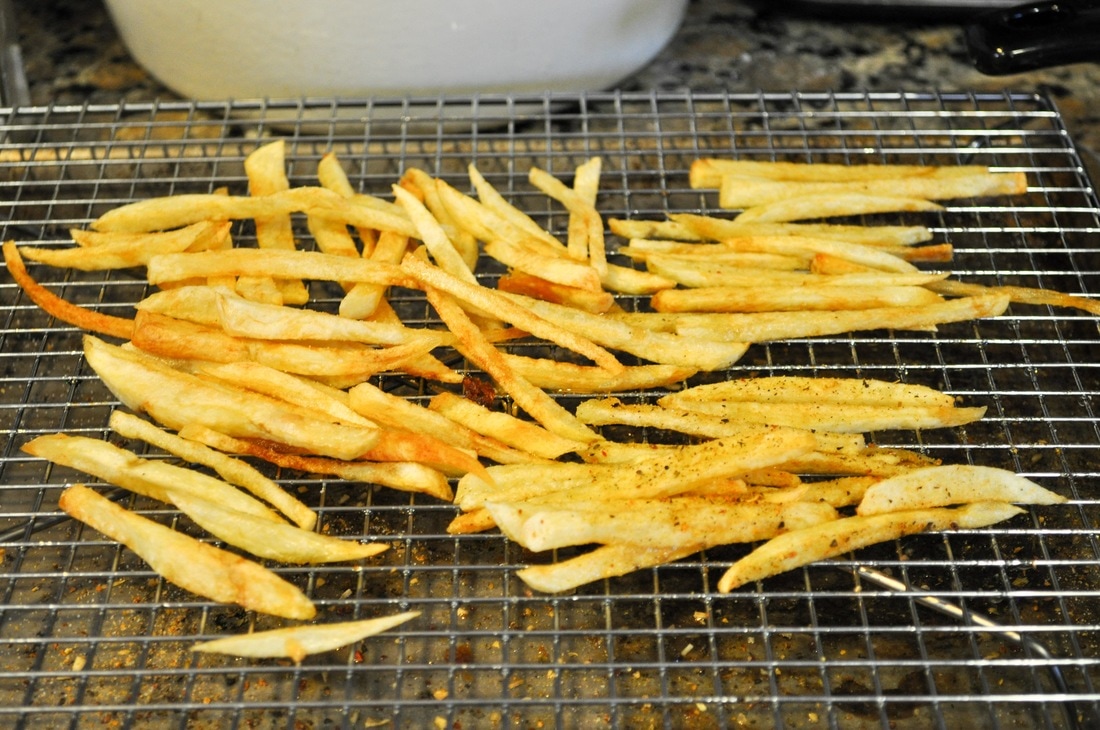 Golden brown and crispy. So yummy!!! Don't forget that fry sauce!