The Heavens opened and we discovered SNAP Power (the Heavens didn't really open, but you get the point!)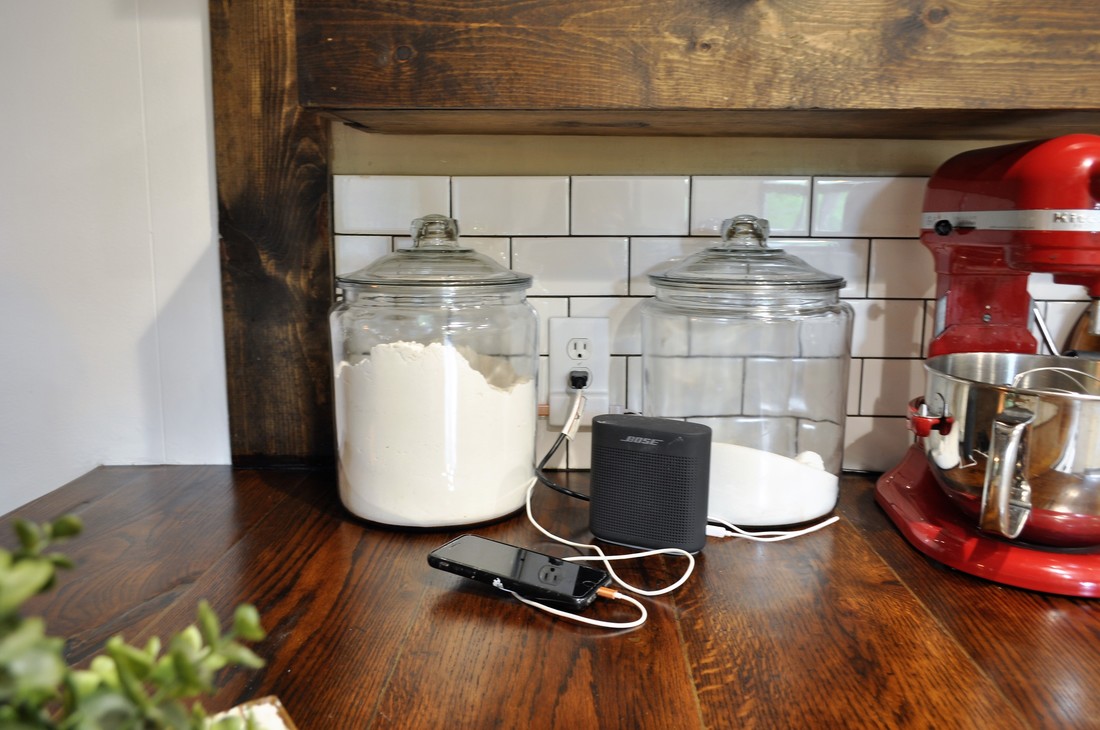 Have you ever been so obsessed something that you literally want to tell everyone about it??? That's exactly how Rex and I feel about the outlet covers we have from SNAP Power! Our home was built in the late 60's so all of our outlet boxes are small and limit the size of outlet that can be wired in. Our dreams of having an outlet with USB plugs were DASHED when the outlet box was too small to hold the actual outlet. Then the Heavens opened and we discovered SNAP Power (the Heavens didn't really open, but you get the point!)
SNAP Power offers a variety of outlet covers that are so simple to install, no wiring needed.....you literally "SNAP" them into place and tighten the little screw to fully secure the face plate!​They offer 4 different options that can be found
HERE! 
​
Below you'll find some step-by-step pictures to give you an idea of the simplicity of the installation! ​
A few things I love.....
My flour and sugar canisters are literary flush against my wall. We have had other USB ports that are plugins and they are so bulky!
Easy to install! (DIY or make it even easier and watch your spouse do it like I did! haha)
No more cursing my husband for unplugging my KitchenAid! That alone is a win in my book!
The convenience of having TWO extra USB ports!
Do yourself a favor and grab a few more than you think you'll need...it's not possible to have too many!