It has been HOT here in California the last few weeks. We don't have central air, and we think we are going to die every day because it's so hot. Because of this, we have not been using our oven to cook. It makes our house unbearably hot. Luckily, we have been able to cook on our grill outside. We love homemade fries, and wanted them to go along with our burgers. We decided to put a spin on our
Restaurant Style Fries
. We have this new seasoning from Weber and it is fantastic! By cooking these fries on the grill, they get a slight summer smoky flavor. I call this flavor manly flavor. I will be honest, sometimes I hate that taste...however, these fries have my heart.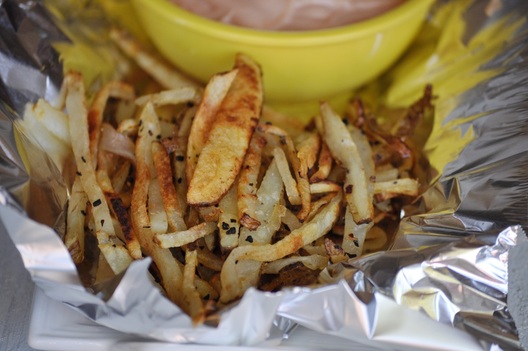 For these fries, you will need:
Roasted Garlic & Herb Grilled Fries
*When cooking these fries in the oven, you want a temperature of 450 degrees Fahrenheit, I had my grill turned up to high. Watch fries closely and turn accordingly if any spots seem to be getting cooked too fast.
Step by Step: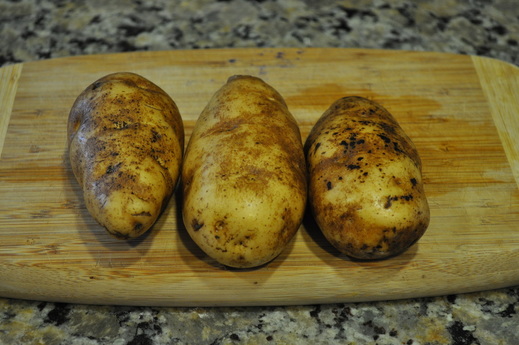 Wash potatoes. Cut into strips.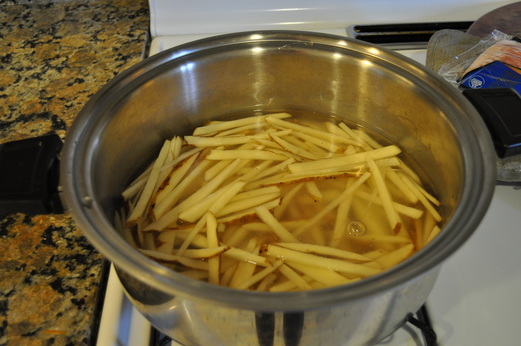 Put in a pot of boiling water. Let boil for 3-4 minutes. The potatoes will be see thru and flexible, not soft.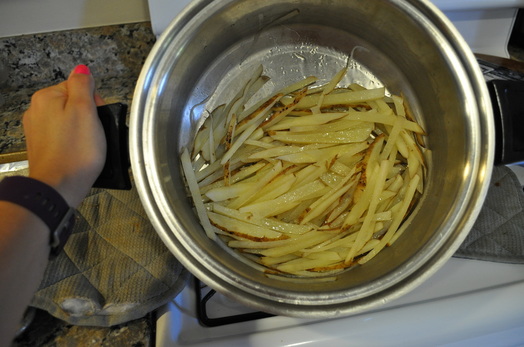 Take them out with tongs or a spoon with slats so the water drains off. Put them in a large bowl with oil. (If you decide to skip dirty-ing a bowl, you can just put them back in your big pot.) 
Lightly stir them so the oil evenly coats the fries.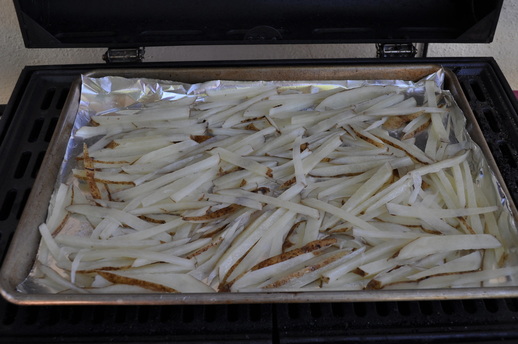 Line a cookie sheet with tin foil. Spread fries out evenly on foil. Salt them to preference.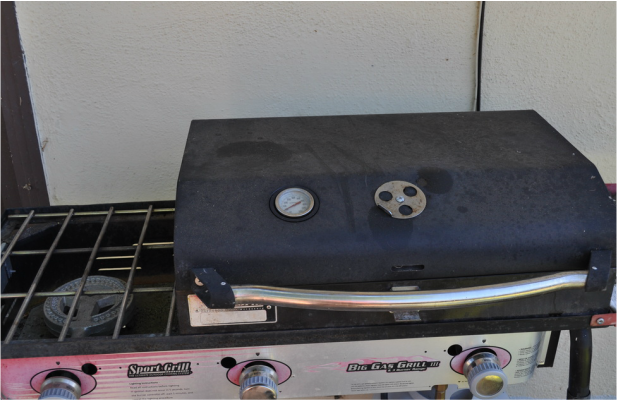 Bake on your grill on high heat for 15 minutes.
*Is your grill as dusty as mine?! Embarrassing....
After 15 minutes, turn fries with tongs so they can brown evenly.
Put them back on the grill for another 10 minutes, or until they are browned to your liking. Sprinkle Garlic and Herb seasoning on your fries, and serve!