With kids, poufs are a must! I love the convenience and look of floor poufs. We wanted these in our rv for 3 reasons. Durable, comfortable, stylish.They can be used almost anywhere, and with the right fabric can even be used outdoors. The only downside to a pouf is the deflating! We have a great solution to fix that less than gorgeous floor pouf you and your kids used to love (till it wasn't fun to sit on anymore).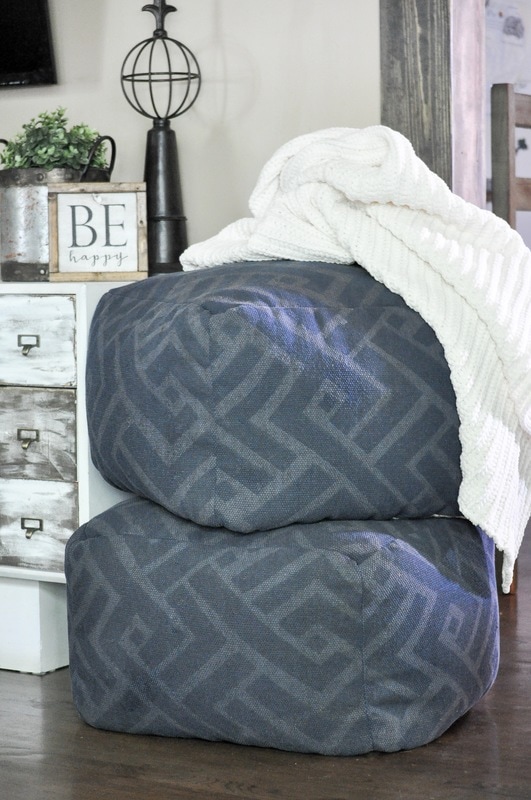 You'll know it's time to rehab your floor poof or bean bag if it looks like this sad bag here on the left. The on on the right is the "after" of this tutorial! Looks good don't you think?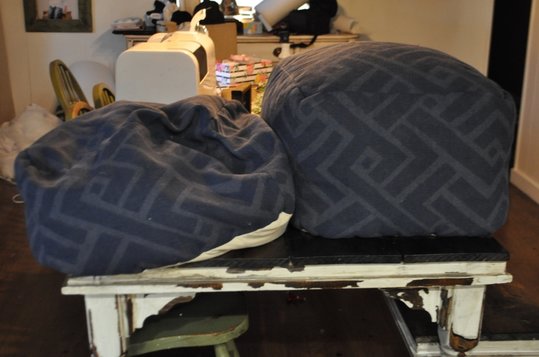 ​Materials needed:
Old floor pouf
1-2 bags of Poly-fil Biggie Bean Bag Filler 16 oz. bag. Fills 2 cubic feet – Buy
here.
Why did we go with this particular product? These beads are made to outlast recycled bead fillers. A nice quality filler is exactly what you should look for when doing a project like this.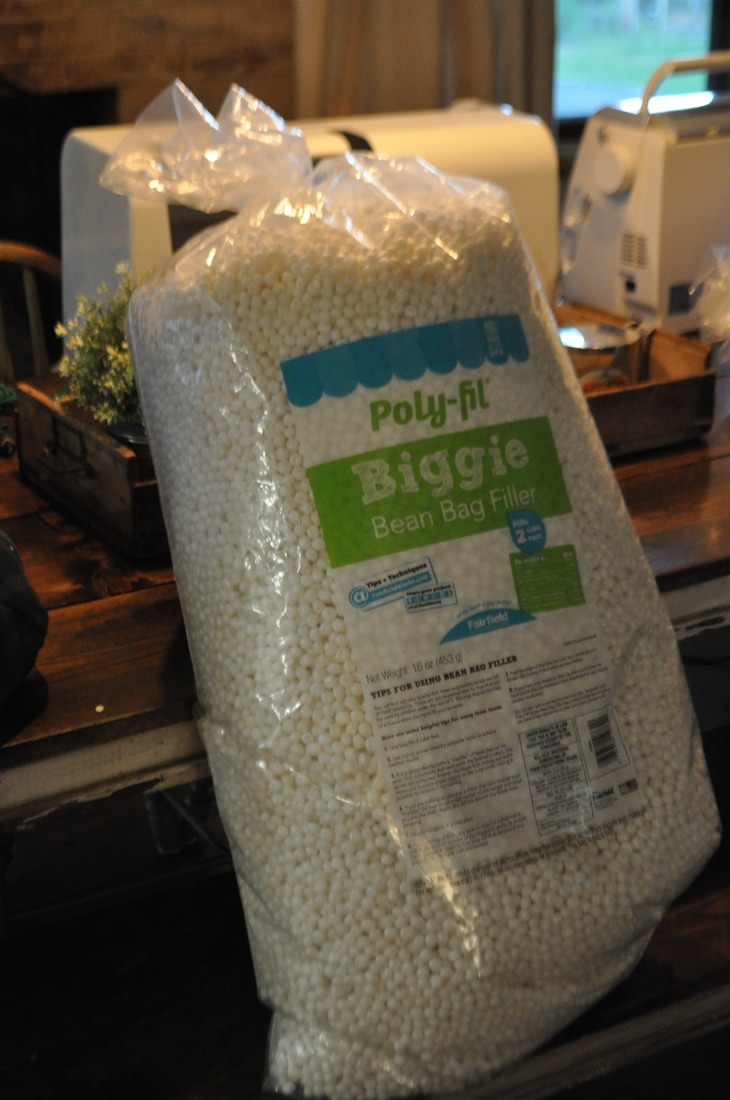 Instructions: Open zipper and cut a hole in the interior bag of your pouf.
Place pouf on the ground, and open your bag of poly-fil. Our hole in the poly-fil was the size of a baseball. Use gravity (and a little shaking if you are impatient) to dump the poly-fil into the bean bag. You will need to stop occasionally and stick your arm into bean bag to move the poly-fil around. Keep filling the bag until you've reached the desired look you are going for.
Not sure how much poly-fil you'll need? Fairfield World has taken the guessing out of the equation. Here's a quick guide to follow below, but keep in mind that these estimates are for making a new pouf. Our poufs were very deflated but did still have some squished filler in the bottom. We used one whole bag for our 20" cube poufs.

To make a:
15″ cube use 1 bag
36″ small bean bag chair use 1 bag
20″ cube use 2 bags
48″ medium bean bag chair use 2.5 bags
60″ large bean bag chair use 5 bags
After your pouf is filled, sew up your inner bag and zip up the pouf! That is it!!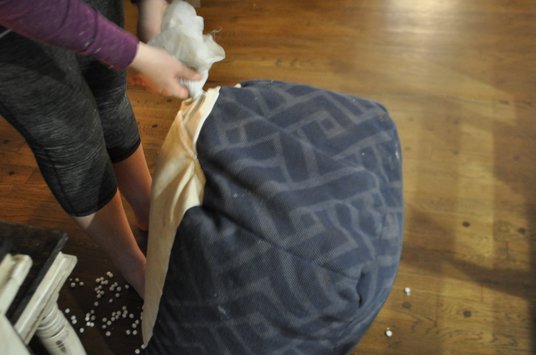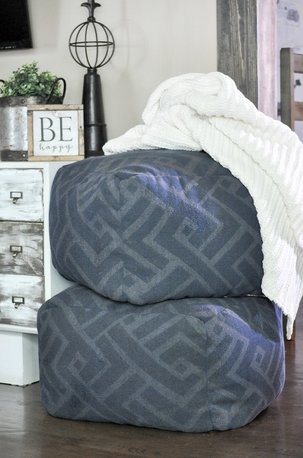 These turned out great! We have made and rehabbed floor poufs in the past and have learned that a good quality filler is a must! Fairfield World was highly recommended to us and we are so glad to have found their company. You can purchase the product 
here
 or at retailers across the country like Joann's Fabrics.