I know this combination may sound funky.....but you need to give it a try! Even if you aren't a Dr. Pepper fan, you should still try it!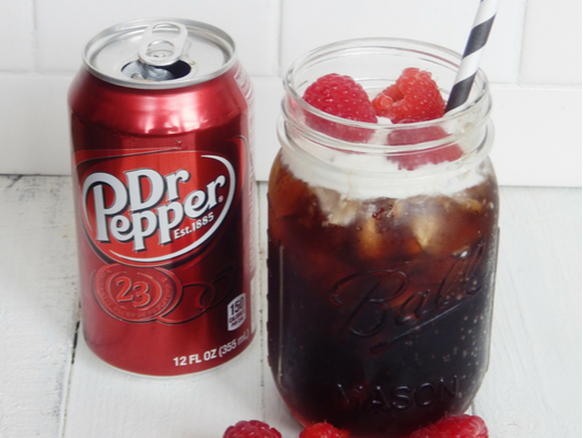 The first item of business we need to cover is the syrup flavoring you use. Absolutely use Torani Syrup and nothing else! We have tried and tried other brands....they just don't compare. I get mine from Bevmo (California), but Amazon is a great place to order them. World Market also sells Torani brand. I like to have them on hand.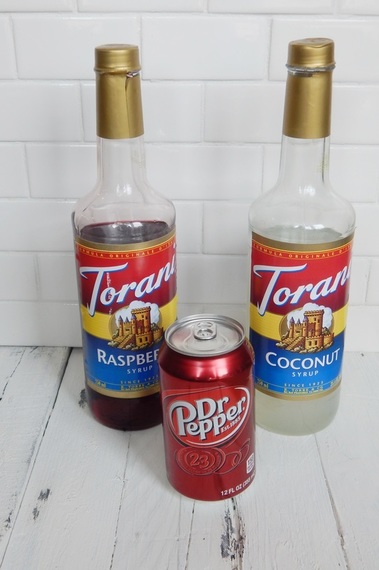 Our favorite flavor is
coconut
, but really they are all tasty! A few other favorites are mango, peach, raspberry, and vanilla.
Raspberry Coconut Cream Dr. Pepper
1 tbsp. of raspberry syrup
1 tbsp. of coconut syrup
1 can of Dr. Pepper (cans are always better right?!)
1 tbsp. Heavy cream
Ice
This will make syrup pouring much easier!
Put ice in glass. Add flavoring, Dr. Pepper, and top off with cream. Give it a really good stir or else your first drink will be pure syrup and nothing else. Enjoy!!!!!!!
**I'm not going to tell you how to live your life here....if you want to use more or less cream or flavoring...go for it. We love cream and sugar and everything bad for us....so we go big or go home when it comes to anything.

If you love fun non-alcoholic drinks, check these babies out.