6 week fridge storage
Ok so these bran muffins are a family recipe that we have used for years and years. There are two things I LOVE about these muffins. 1: They are absolutely delectable. 2: They make a large batch that can be stored in the refrigerator for 6 weeks!!!!!!! This means easy breakfasts people!!!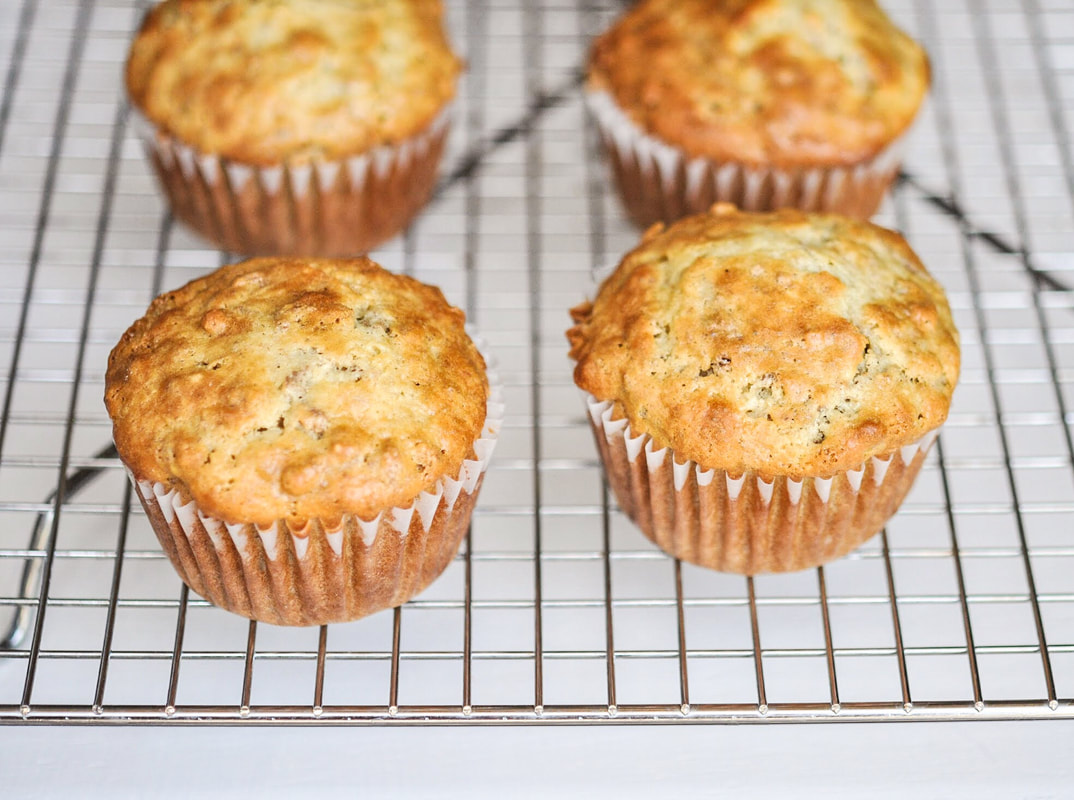 I love when I have a bowl of bran muffin mix in my fridge. It makes breakfast so easy! I pop 1/4 c. of batter into the muffins tins and cook them for 15 minutes! So easy.
​
Bran Muffins
1 C. Shortening
2 C. Boiling Water
2 Tsp. Salt
2 C. Sugar
4 Eggs
4 C. Bran Buds
2 C. All Bran
5 C. Flour
5 Tsp. Baking Soda
1 Qt. Buttermilk
1 Tsp. Vanilla
Instructions: Mix all ingredients in a large bowl. Batter will be the consistency of a thick cake mix. Store in an large bowl with a lid in fridge. When ready to cook, preheat oven to 400 degrees Fahrenheit. Grease muffin tins and scoop 1/4 cup of batter into tins. Bake for 15 minutes.
Step by step instructions: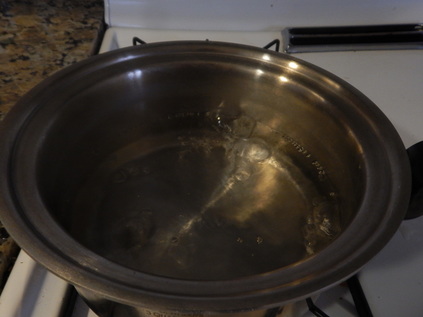 Put water on to boil right at the beginning.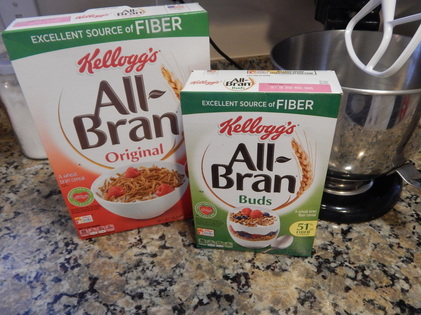 These are the two types of Bran cereal we will be using. Occasionally I have a hard time finding the buds. I have used the All Bran in place of the Bran Buds and the muffins did work.
This is what the Bran Buds look like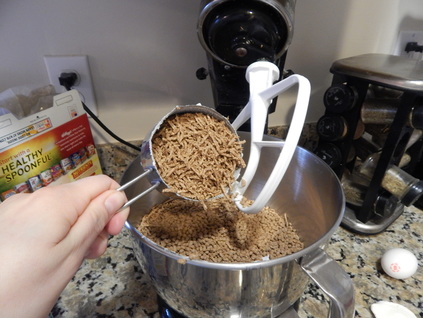 This is the All Bran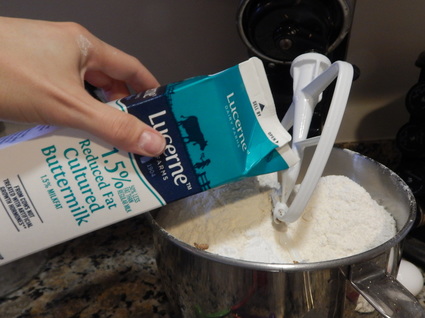 Put all of the ingredients in a large mixing bowl.
Mix well. I made a bit of a mess here. This makes a TON of muffin batter so you will want a large bowl.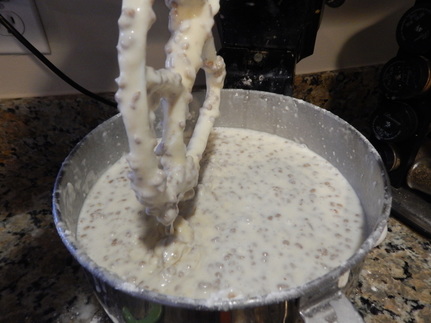 The batter will be like a thick cake batter type of consistency. At this point you can put it in the fridge to save for later, or you can cook it.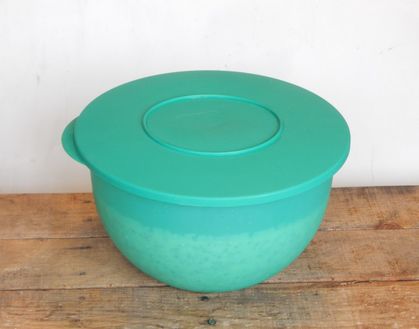 If cooking now, preheat your oven to 400 degrees Fahrenheit. Grease muffin tins and fill with 1/4 c. batter. Cook for 15 minutes. Enjoy!!!
*Note-- This batter will store for up to 6 weeks in the fridge.