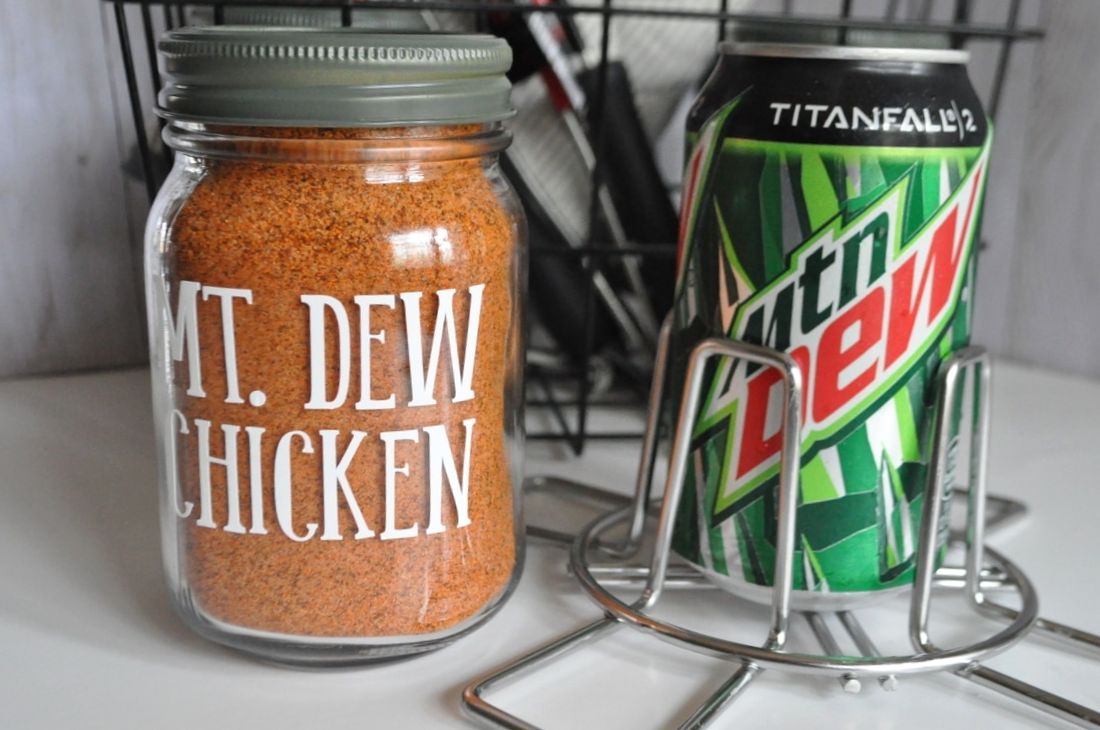 Mt. Dew smoked chicken is always a crowd pleaser! A whole chicken will run you about $5 and will feed a small army so it's very economical!
​
The night before you plan on eating your chicken you'll soak it overnight in a brown sugar and salt brine. You need to remove any "extra" parts that may be in the chickens cavity. Rinse your chicken and set inside a 1 gallon bag. Be very careful to leave the skin in tact. Add
1/2 cup brown sugar and 1/4 cup salt and add water. You'll want to zip your bag shut, so slowly add the water.
We place our "ziploc chicken" bag in a bowl before we refrigerate it.
Cooking Day
Remove chicken from brine and rinse very well. Pat dry with paper towels. Leave on sheet pan to dry while you prep the Mt. Dew.
The birds will sit on the Mt. Dew can. This is Rex's favorite part because he drinks half the can. Take a butcher knife and cut a few slits in the top of the can, making the opening bigger by carefully folding the can top down. Add a few pieces of chunked white or yellow onion and 2 cloves of garlic. Set the dry bird on the can of Mt. Dew. We use "can stabilizers" that you can find at the bottom of this page.
Next you will gently pull the skin away from the chicken and dust with creole. Pull the excess skin around the neck area tight to completely cover the meat and neck area. This will help prevent the meat drying out while it is smoking. Pat the bird with olive oil and lightly dust with creole seasoning.
Last step to prepping the bird is to inject the bird with an injector (syringe)
1 cube (1/2 cup) melted butter
1 tablespoon creole seasoning
Smoke the bird at 225-250 degrees until the breasts internal temperature is 168 degrees.
We have smokers: The Weber Bullet Smoker and The Green Mountain Daniel Boone and we love/use both! If we are wanting a heavier smoke, we use the Weber and the Daniel Boone has a more mild smoky taste.....and it's easy to use! Rex's favorite wood chunks to use for chicken is Hickory because the chicken cooks fast in 4-5 hours so he likes to get as much smoke as possible!
Tear Apart and Enjoy!
Can stabilizer below. HIGHLY RECOMMENDED!!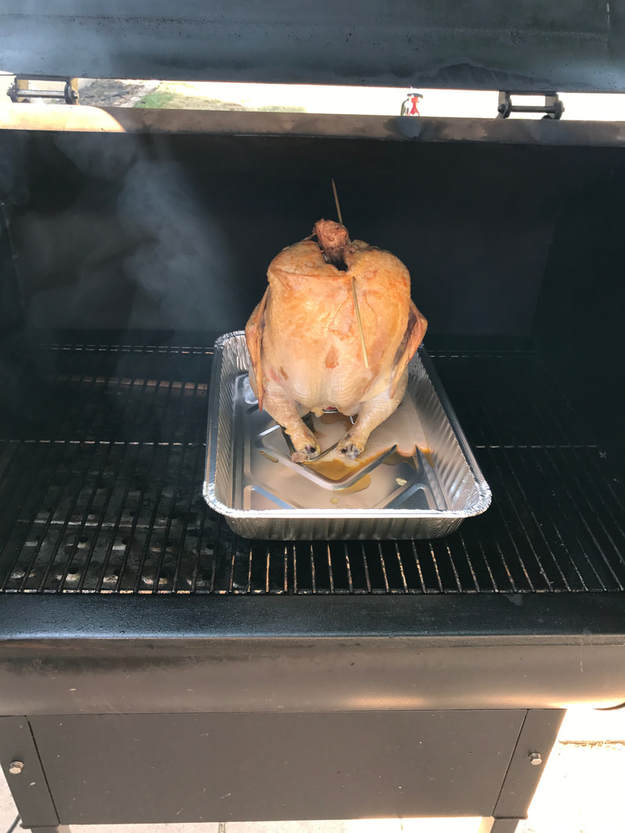 If you are feeling wild and crazy you can wrap your birds legs in bacon (HEART EYES)!!!!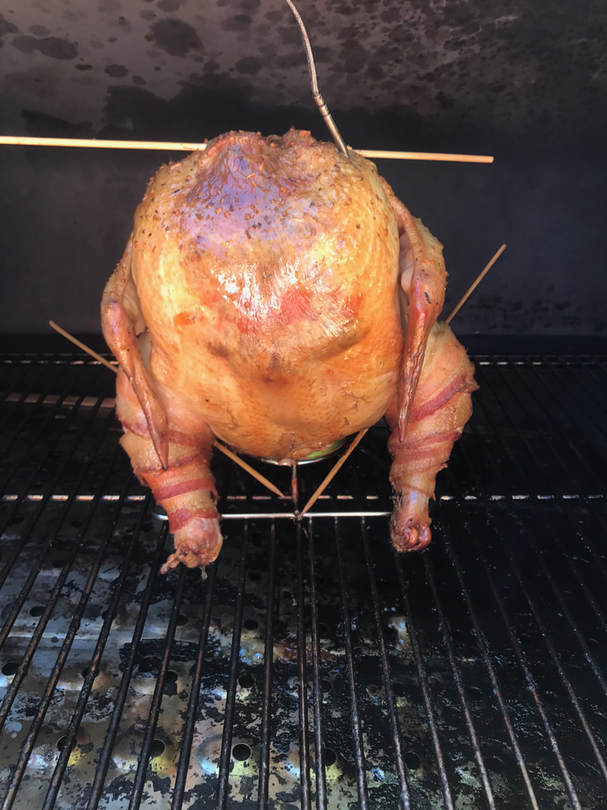 Save for later by hovering over our pinnable image below.
​
Pin it!!