We are really loving faux fur right now, so naturally we made a footstool and an accent pillow (and a throw) in this gorgeous Arctic Fox faux white fur. If you could only feel this pillow!!!! The white suede on the back is truly luxurious. This pillow turned out even better than we could have hoped!!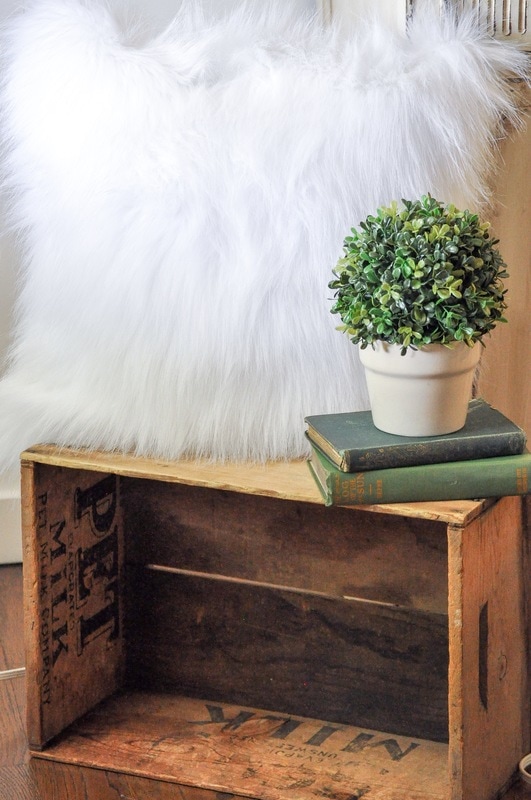 All of the beautiful fabric used in this post is from Shannon Fabrics. It can be purchased at many local retailers and online shops. To find your closest retailer, click here.
If you are looking for a step by step envelope pillow tutorial, look
here
.
Materials needed:
Arctic Fox Faux Fur cut to 20''x20'' -this is the front panel.
(2) pieces of Cuddle Suede (color is White) material cut to 20"x15''-these are the back panels.
Instructions: Cut your faux fur material by flipping the fabric over and tracing your 21''x21'' piece on the back. Cut the fabric along the lines and set aside. Cut your suede pieces for the back of the pillow.
Flip the faux fur right side up, and tape the edges of fur back so you have a clean line for sewing.
​
When using suede, always put a cotton barrier between the iron and your material.
Sew pillow following the normal envelope pillow guidelines. For a step by step tutorial, click
here.
This material wasn't too tricky to use! It was a bit "hairy" so some sweeping and vacuuming were in order after working with it.
​
If you happen to sew your tape into your seam like this, don't panic! We were able to pull it out gently. Use a seam ripper if needed.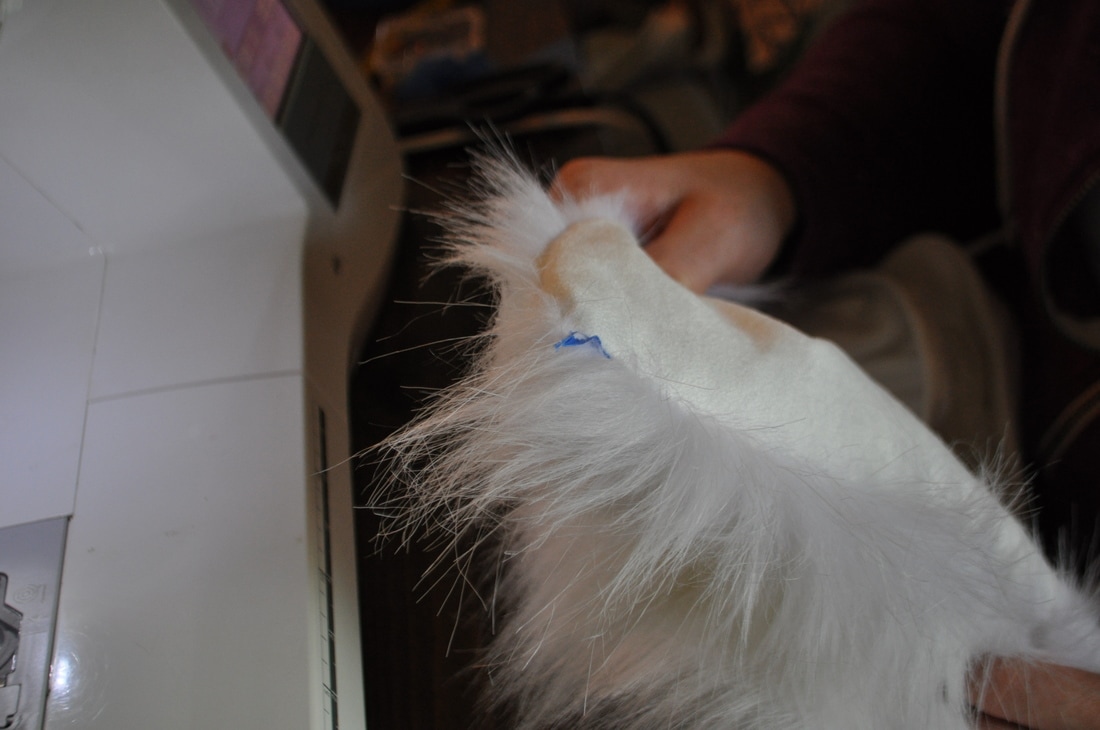 Isn't it cute?! We love how it turned out! It is so soft and luxurious! It will add the perfect touch to our RV makeover.