Do you love Glamglow, but hate taking out a loan so you can buy it? Kidding! But really....it's so expensive! I love a good face mask, and Glamglow is a favorite. This recipe is specifically geared toward acne, oily, or problem skin. Enjoy!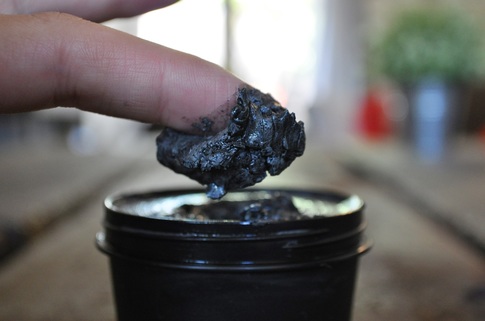 Homemade glamglow using just a handful of ingredients. Great for problem skin and a nice over all "refresh".
For this recipe, you will need:
2 Tablespoons of oil (coconut, jojoba, avocado etc.)
1/2 C. of Bentonite Clay- Looks like this.
1/2 C. Chammomile tea. brewed
5-6 drops of Tea Tree oil
8 Capsules Charcoal
​
**Update- If your masque is too thick, you can add 1 tablespoon of aloe vera gel. This is the brand I use. I typically don't have any problems with it being too thick, but this is an option if you find yours is!
Instructions: Add all ingredients to a good size bowl, stir with a popsicle stick until smooth. Really work the clay into the sides of the bowl to get your glamglow as smooth as possible. The end result will be thick and mud like. Store it in an airtight container. **I am not certain of the shelf life, if worried store in fridge. Be aware that if you use coconut oil, it will harden in the fridge...this just means you may need to let it sit out at room temperature before applying (or you could hold it in your hands before applying to soften it).
Here are the products you will need. All can be purchased at a natural grocery type of store.
Pin me!!