Here's how to give a Dresser a great little Redo!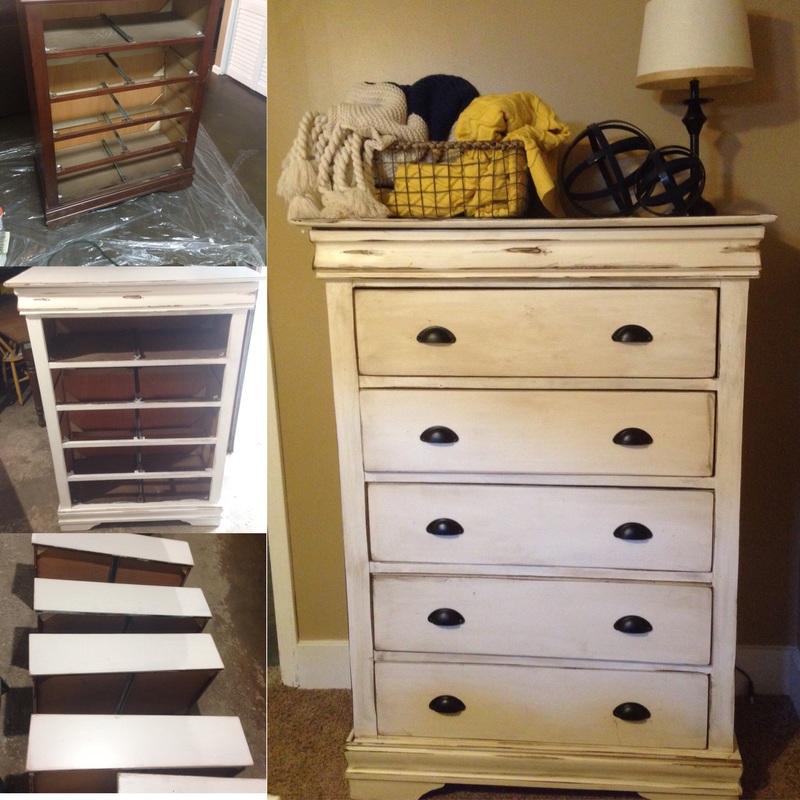 Find the ugliest, most beat up piece of furniture you can find. Take a picture so you can remind yourself how amazing you are when you are finished.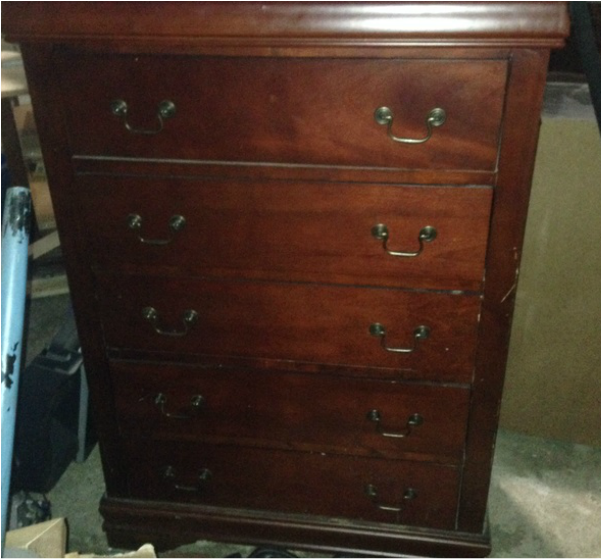 Wipe dresser down with a clean rag

Remove all hardware

Fill holes where hardware was.

Once the wood filler has dried, lightly sand the dresser and drawers
​with 120 grit sandpaper.

Wipe dresser down again with a clean rag, and apply two coats of paint.

I used Glidden White (the base paint, so its as white as it gets.)
On the dresser you'll follow some of the same basic steps, just in different order.
Lightly sand the dresser with 120 grit sand paper.
If you aren't distressing it, I'd then go over it with 220 so it's smooth.
Give it a couple coats of paint.
Once it's completely dry, take 80 grit sand paper and rough up all those edges.
Then wipe it down with a clean rag.
Time to stain! I always wear latex gloves so I don't get messy. My go to color is Dark Walnut and it's made by Minwax.
Dip an old rag in the varnish

Wipe it on the dresser

Then wipe off immediately with a clean rag or paper towels.

Finish it off with Rust-Oleum finishing spray.

Mark and place new hardware.