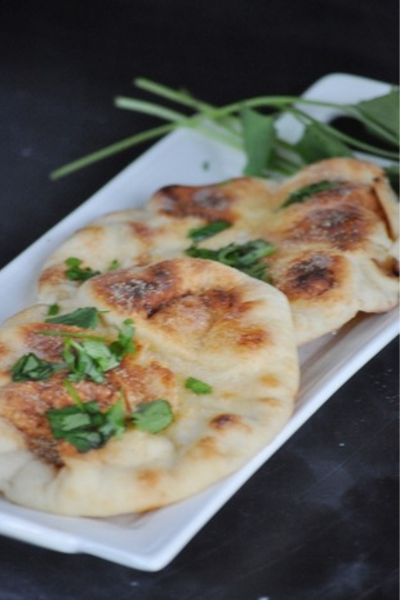 Seriously, this Naan is amazing! I'm all about making food from scratch because it tastes better, but I'm here to tell you, don't wast your time- this garlic naan is amazing! You can find it at Walmart in the bakery section and it's only a couple dollars for two flat breads.
Garlic Naan
2 pkgs. Stone-fire Tandoor Baked Naan, garlic
2 tablespoons olive oil
2 garlic cloves, mined
​1 tablespoon cilantro, chopped
In a small bowl combine oil, cilantro, and garlic. Cook flat bread for a couple of minutes on each side or until warmed to your preference. Brush oil mixture on one side, cut and serve warm!
My local Walmart only sells garlic and it's amazing so if you have the option
between garlic and plain- get garlic!
In a small bowl add a couple tablespoons of olive oil, 2 garlic cloves minced, and
​1 tablespoon chopped cilantro.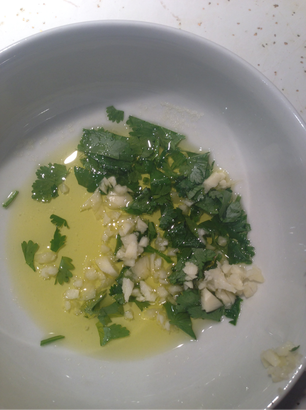 Cook each side of your flat bread for a couple minutes until warmed through.
Once you've turned the flat bread in the pan so the darker side is facing you.....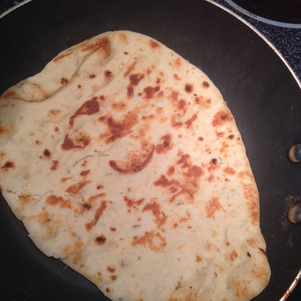 Brush on the oil mixture and salt very very lightly!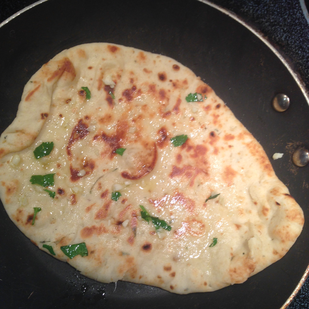 Cut and Serve warm!