This is a sponsored post written by me on behalf of Cricut. All opinions are 100% mine.
Frontline medical thank you cards made with Cricut-- Such an easy way to say THANK YOU!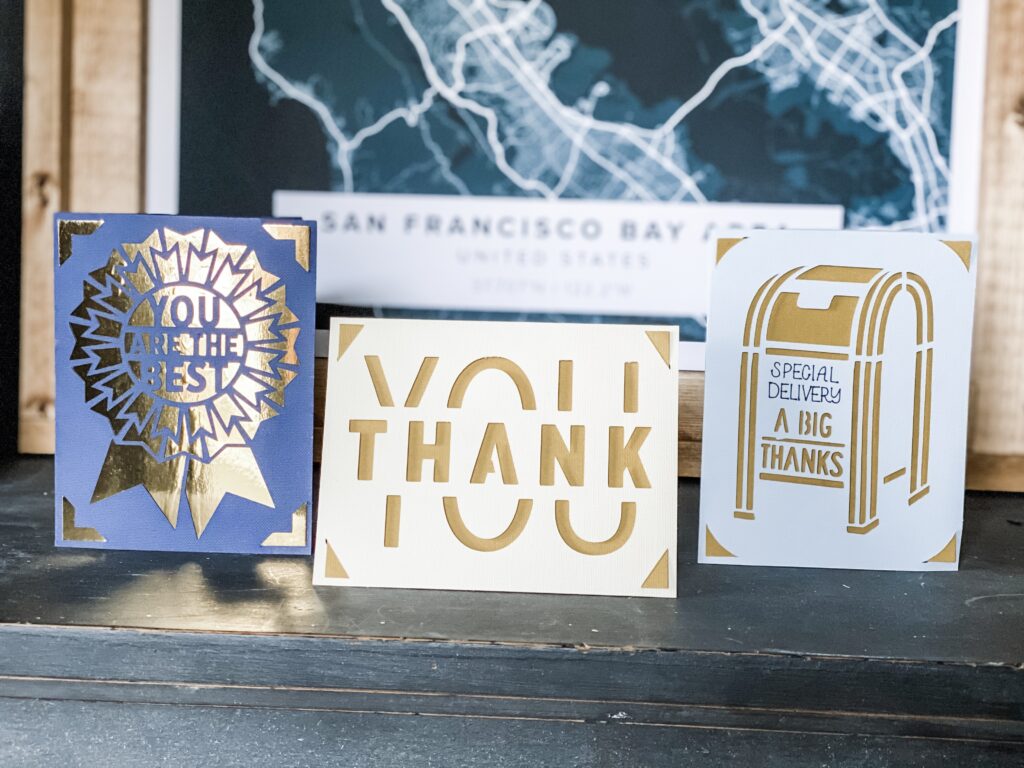 I am not a medical professional and I don't have any essential services to offer at this moment. I am so grateful for those willing to sacrifice themselves on the frontline of this COVID-19 pandemic. I'll admit that I feel a little guilty sitting back and not being able to do much. Making cards for a few healthcare workers at our local hospital felt like the perfect thing to do right now. Not only is a great way to show our appreciation, but my kids are truly going stir crazy and any craft project is welcome right now!!
How are these homemade cards to make?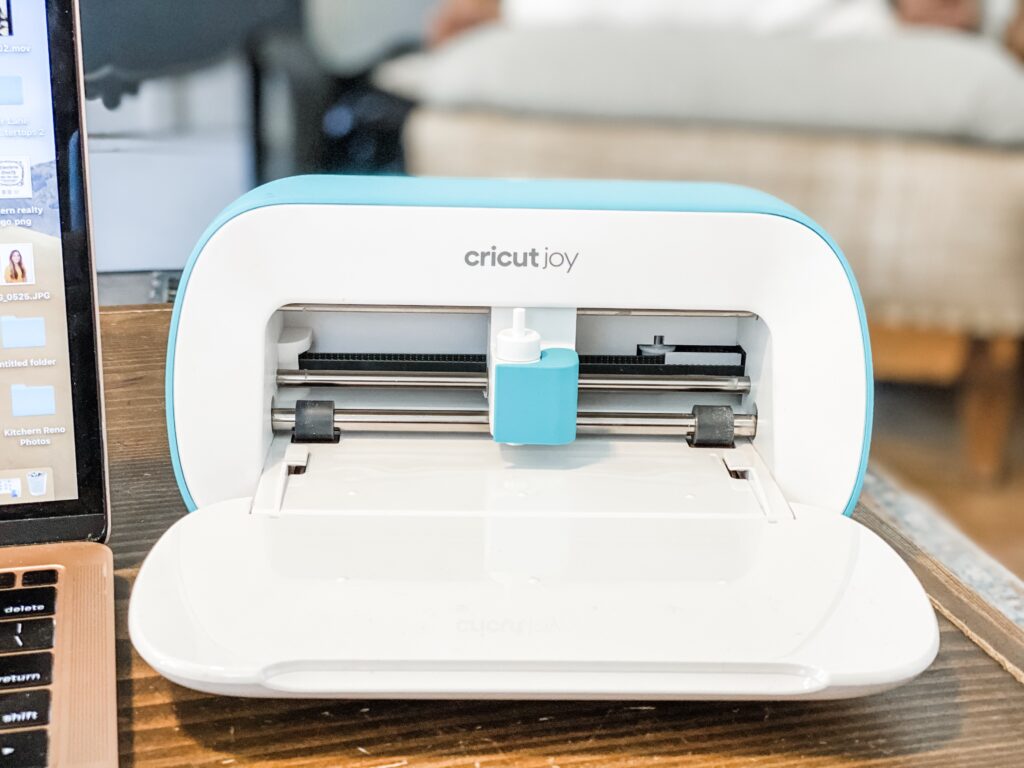 I have a feeling you are thinking....homemade cards? That sounds hard. I'm being serious when I tell you this is the easiest project ever. For these cards you will need the following supplies:
Cricut Card Inserts
Stamps
*Optional gift cards for each thank you card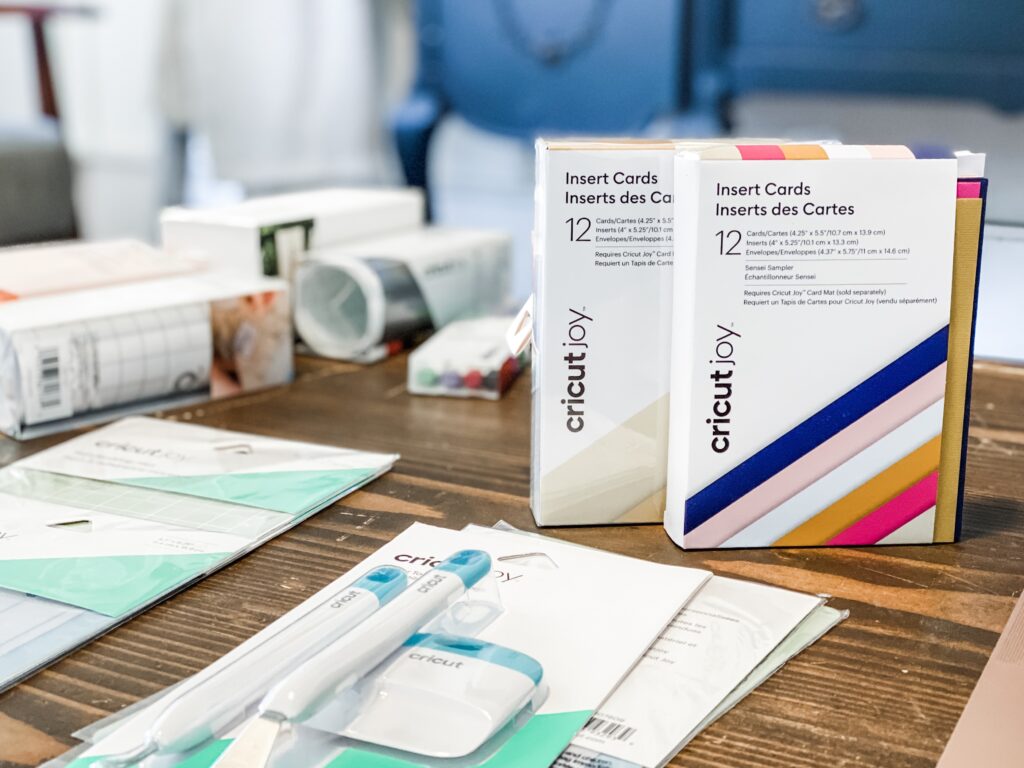 There are a lot of designs to choose from on Cricut Access. I went with 3 generic "thank you" type cards. Once I picked out the designs, I chose my card colors and got to work.
Making the cards is quite simple. Let's walk through the process.
First, insert your card on the card mat like so.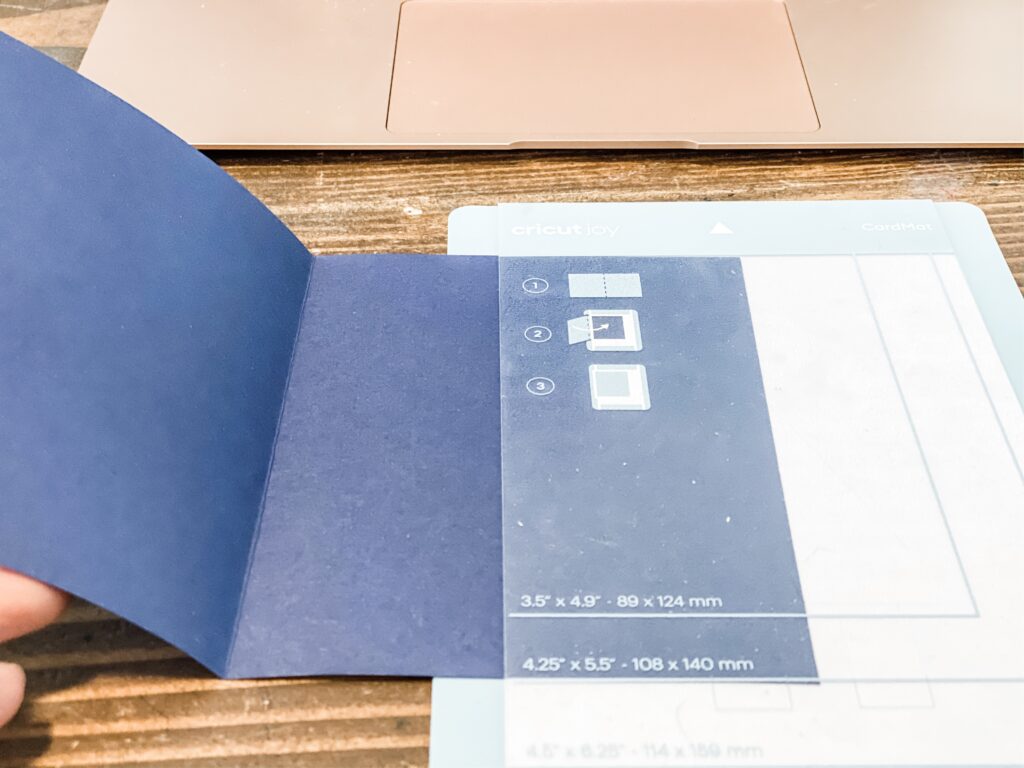 Makes sure it is lined in the top left of the mat.
Insert the card in the Joy machine. You'll find that there is a sensor on the Joy that will automatically insert your mat, no button to push here.
Select your card settings on your computer or phone, and push go.
After your card is cut, peel it off of the sticky mat.
Scrape any residue left on the mat with your scraper (LOVE how easy this cleans up).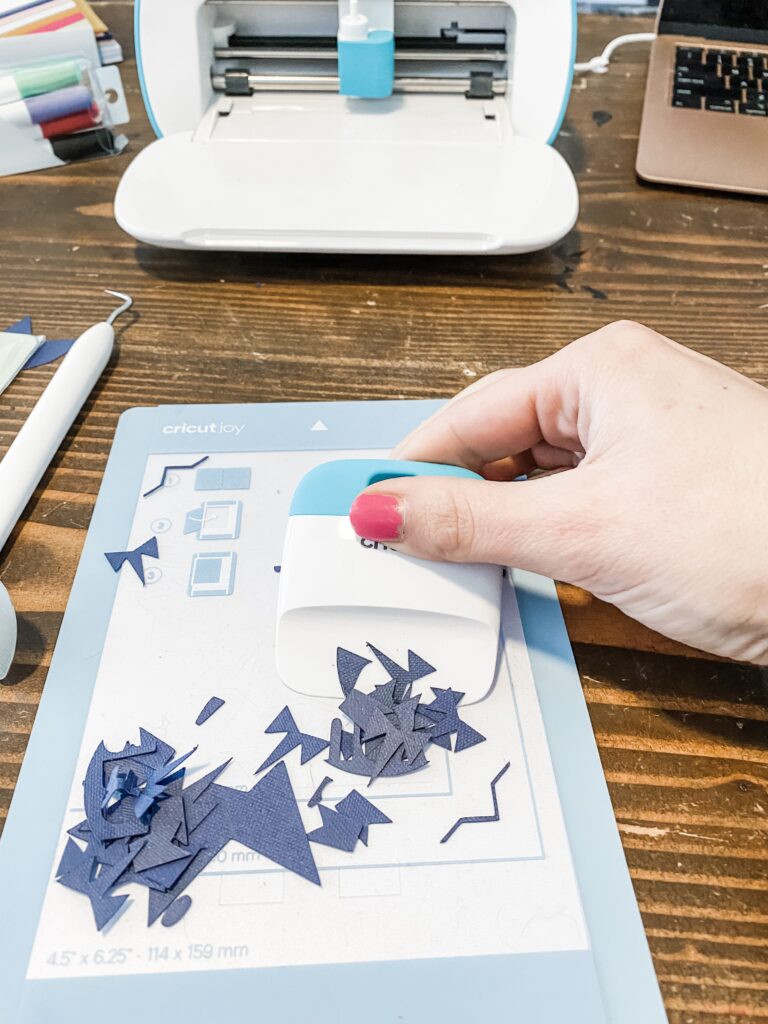 Pick an insert to put in the card.
Write a thank-you note or have your kids do this step.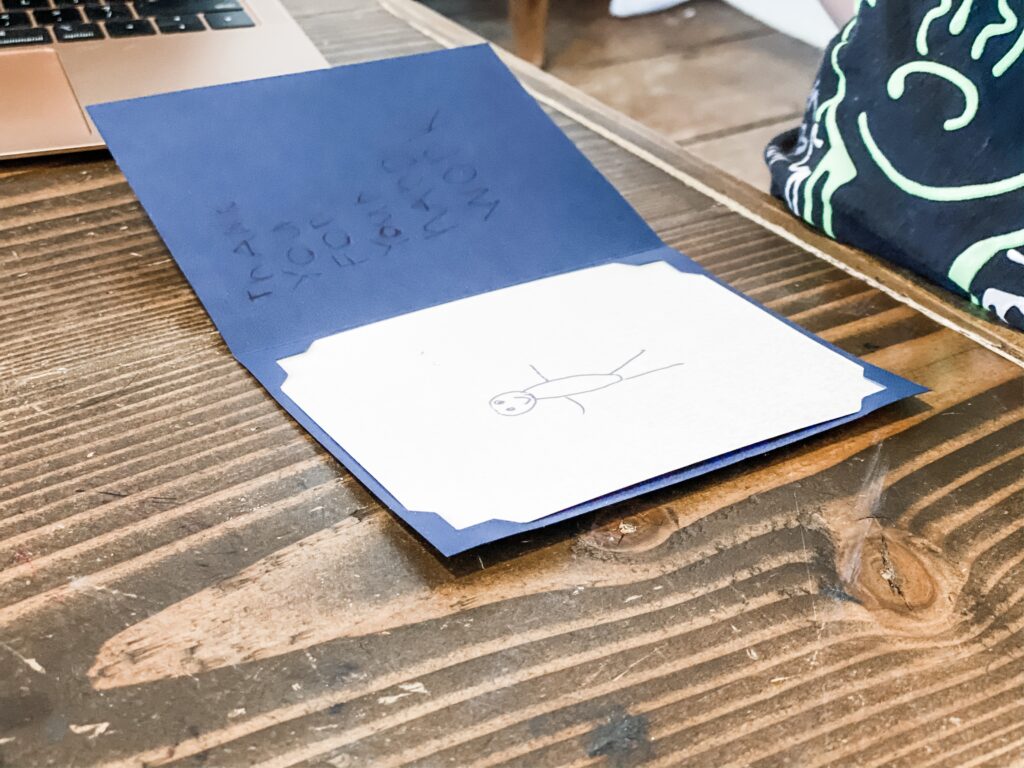 Add a gift card (totally optional but we did a $5 GC to a coffee shop within our hospital).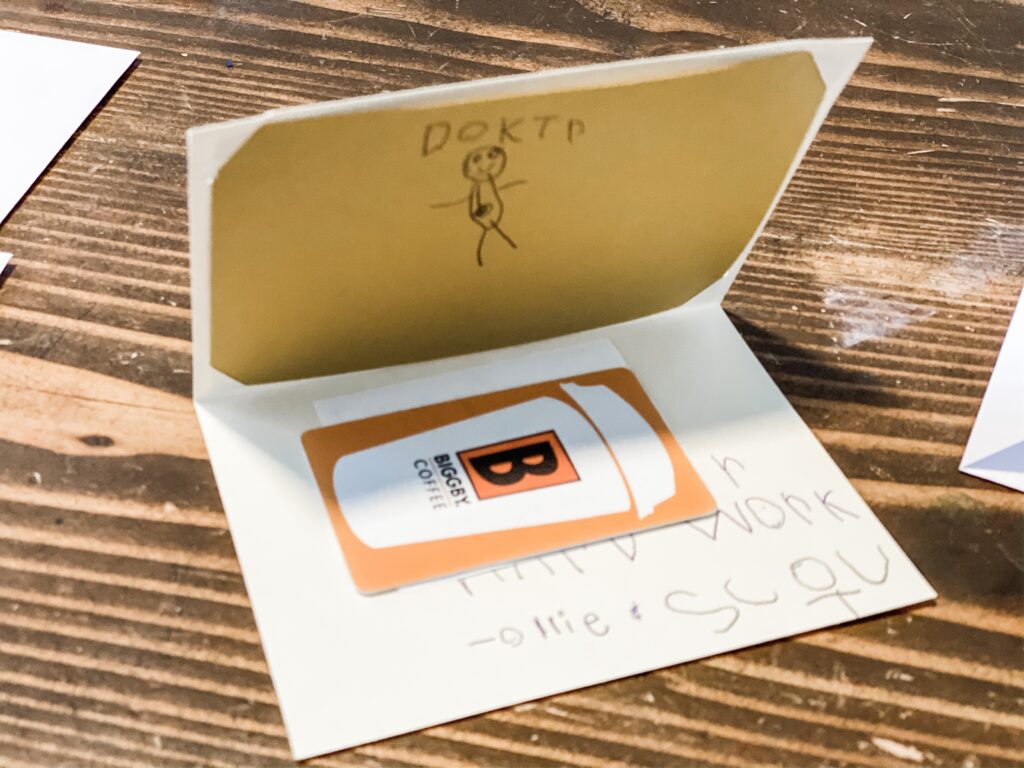 Seal it up and add a stamp!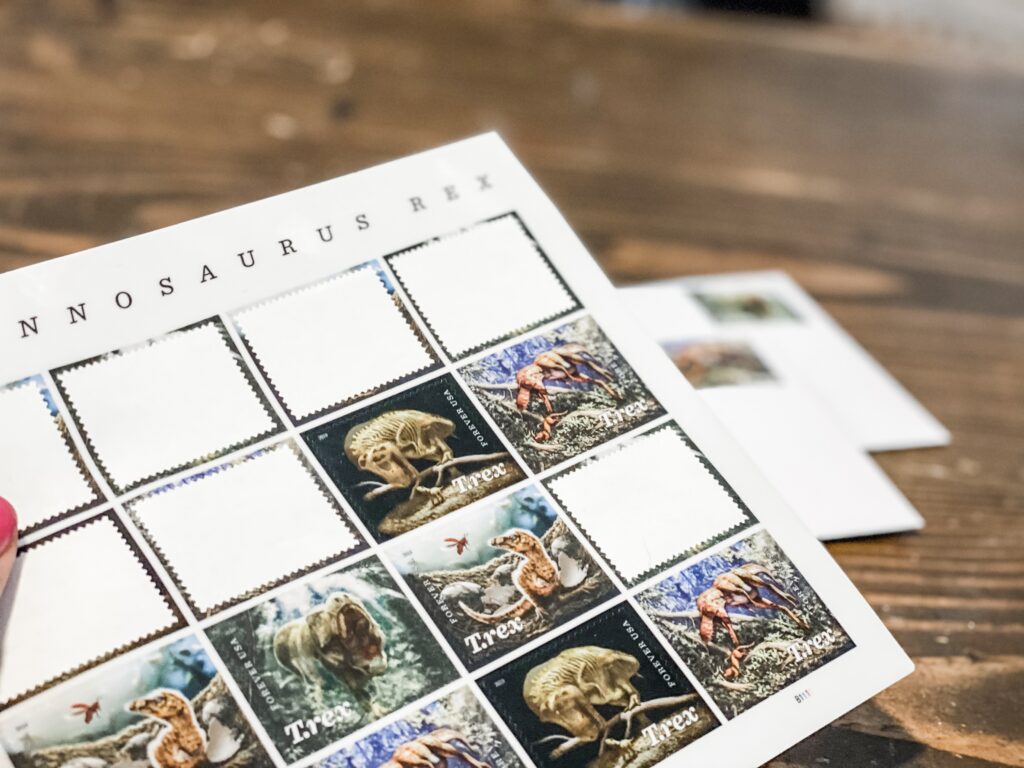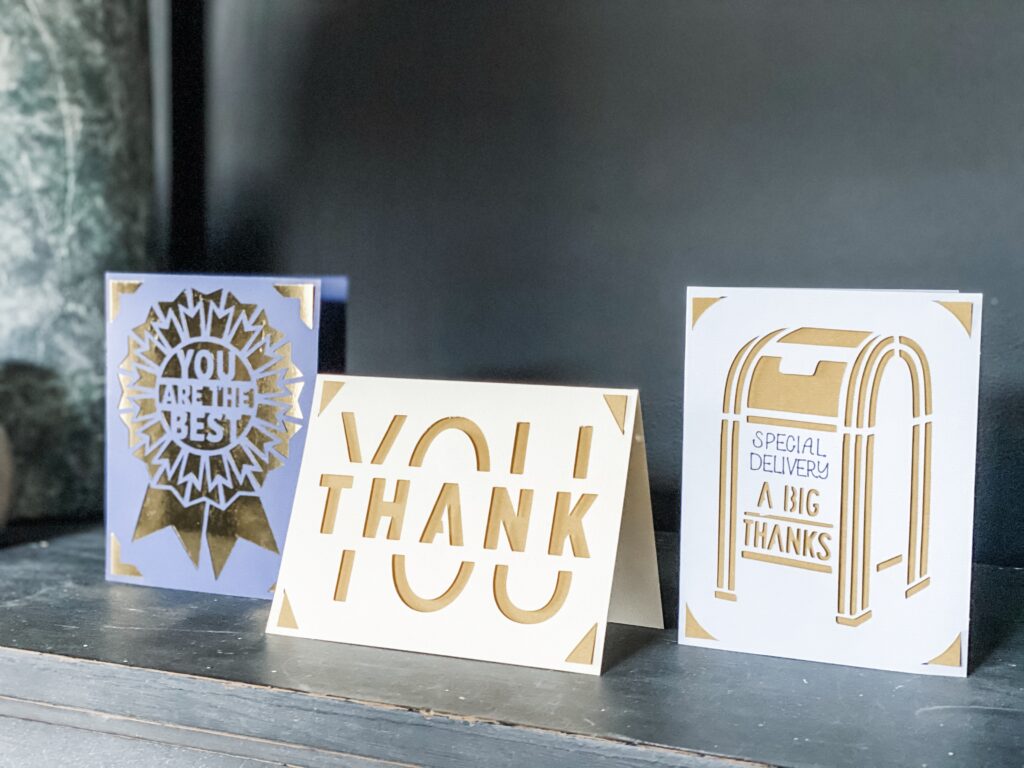 It was really nice to get the kids involved in this project. I'm a firm believer in letting your kids see and be involved in acts of service. Cass and I were lucky to grow up in a home where service was truly at the forefront of everything our parents did. They always thought of others and put others' needs before theirs (and still do).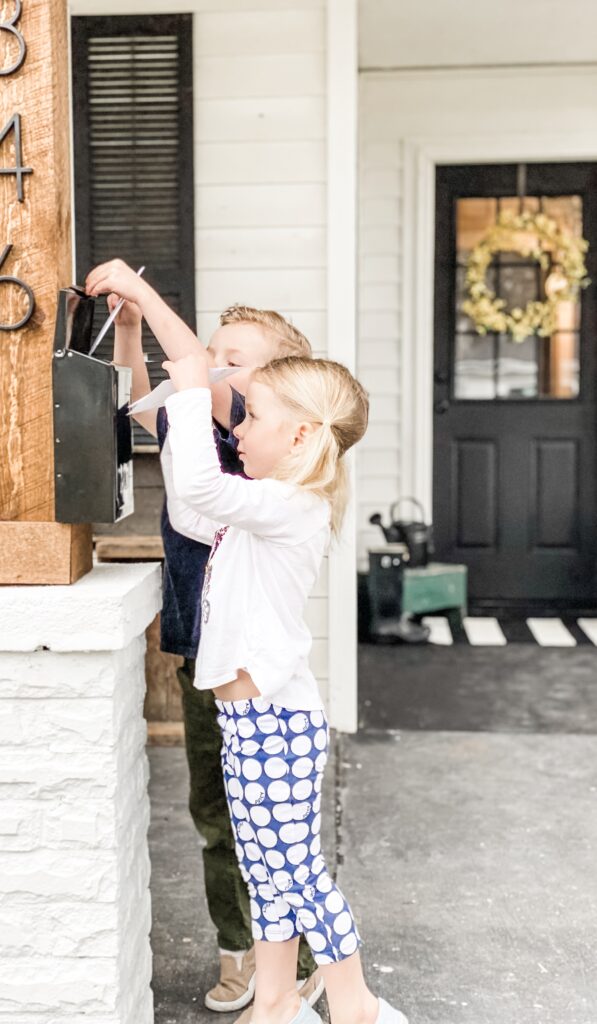 If you are new to Cricut, the new Joy machine is a fabulous place to start. The price tag on this little machine is incredible. This is truly the little machine that could. It is powerful and compact.
Pin it!