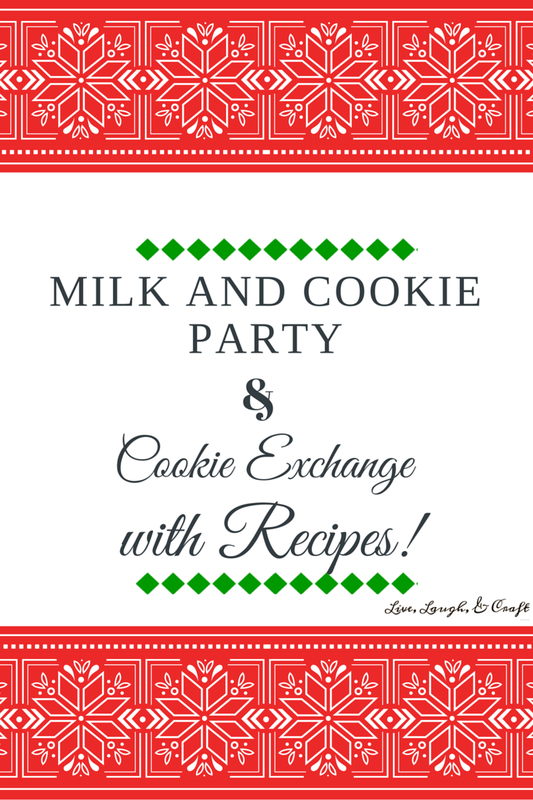 Last year a couple of my friends and I got together with our families for a Milk and Cookie party!
It was a ton of fun! I've included the recipes we did and I'll explain how we did ours!
I borrowed my friends hot cocoa maker so people could have hot cocoa or a steamer, cold milk in little glass milk bottles, and a ton of cookie options!
We had:
skor cookies
Neiman Marcus cookies
peanut butter cookies
lemon
raspberry shortbread
homemade Oreo's
grasshopper
molasses cookies
sugar cookies!
I've included the recipes for 6 of them- enjoy!!!
Avery, Bernice, and I all made enough dough for 4 dozen cookies and 2 different kinds each, giving us each 6 containers all with a different cookie dough. We each cooked 1 dozen for us to eat that night, and then filled our containers with a dozen. I picked these containers up at amazon and they worked perfect!! They were pretty inexpensive! You can buy those bad boys here!!
I picked up some "avery labels" and printed the recipes on 4×6 cards so the receiver would have the recipe and know the correct cooking time and oven temperature. Here are a few of the cookies all ready to go.
​I found this cute little Reindeer Food printable so we had this for the kiddos as well. They loved it!!!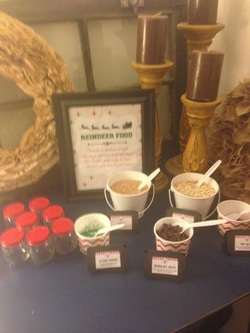 Our little family is excited to carry on this tradition this year! I hope you enjoy your get
together as much as we did!!