If you need a good treat to take to your 4th of July barbeque this weekend, make these! Add a few red, white, and blue sprinkles, and you have the perfect patriotic treat.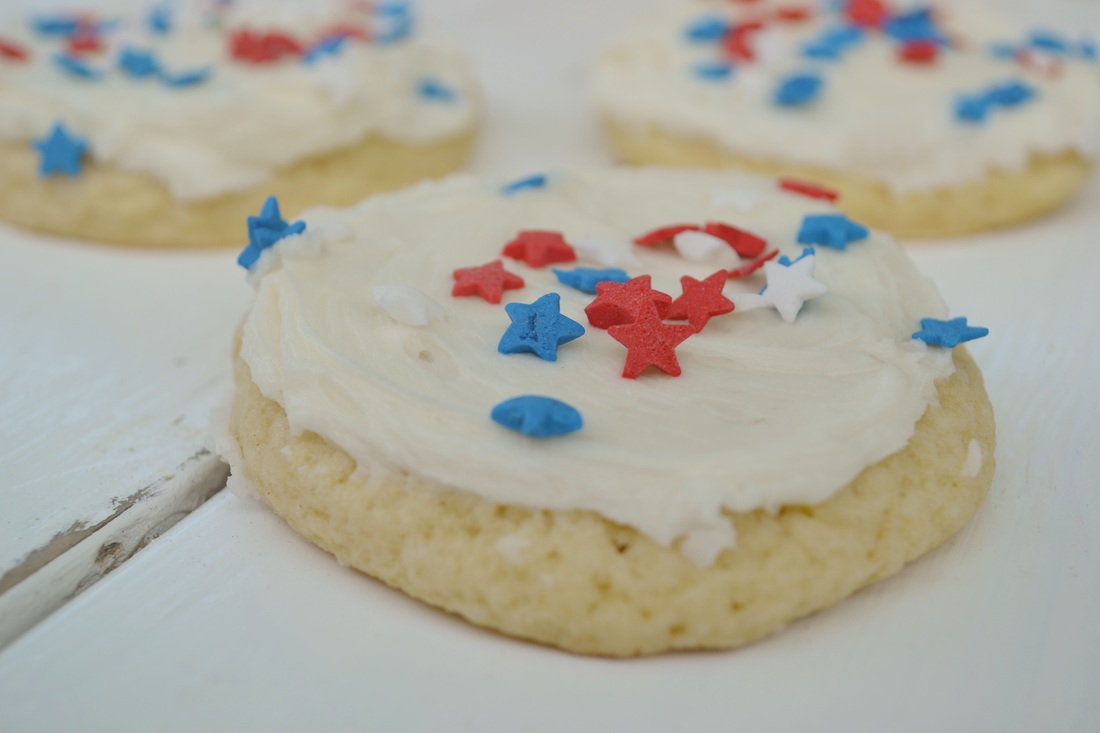 Our go to sugar cookie recipe is one you need to try! Everyone will want the recipe for these beauties! They are soft and flavorful! The best part? The frosting! Enjoy!
Sugar Cookies:
1 C Sugar
3 C Flour
1 tsp Baking Powder
1 tsp Baking Soda
1/2 Tsp Salt
1 C Butter
2 Eggs
4 Tbsp Milk
1 tsp Vanilla
Frosting:
1/3 C Butter
3 C Powdered Sugar
3 Tbsp Milk
1 1/2 tsp Vanilla (we use almond extract)
Instructions for cookies: Sift together sugar, flour, baking powder, baking soda, and salt. Cut in butter. In a separate bowl, beat eggs, milk, and vanilla. Slowly add in flour mixture. Roll and cut out cookies. Bake at 350 degrees for 8 minutes.
Frosting: Mix all ingredients together with mixer until frosting is the right consistency. Add more milk or powdered sugar if needed.
​Step by step instructions here.