my Downstairs Bathroom was absolutely atrocious. here is my budget friendly way to update a bathroom with big impact.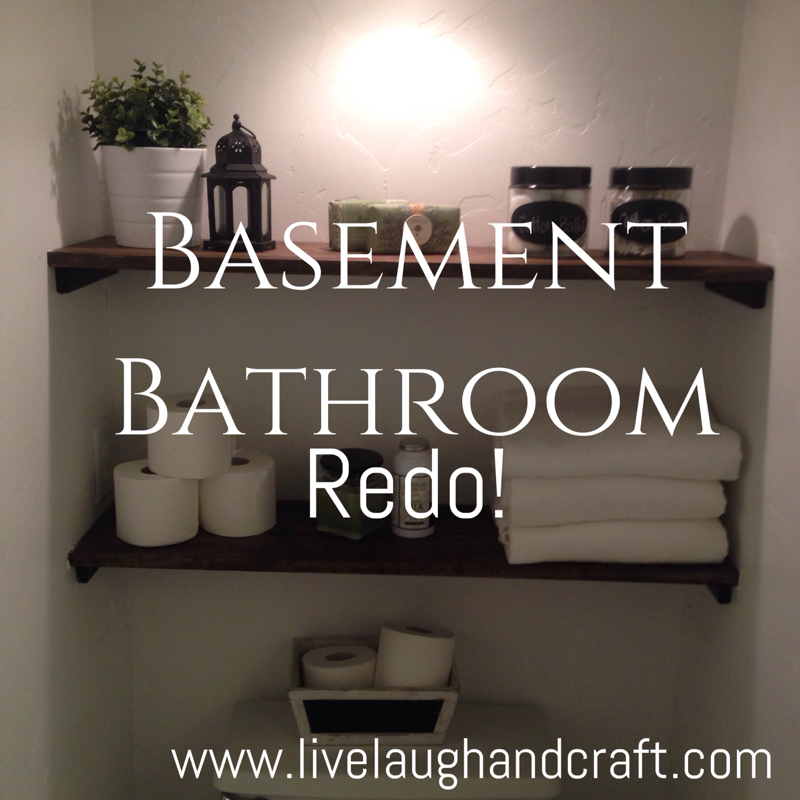 I'm feeling totally sick about this but I didn't get a great "before" shot of this basement bathroom! But I hope you get an idea from what I do have!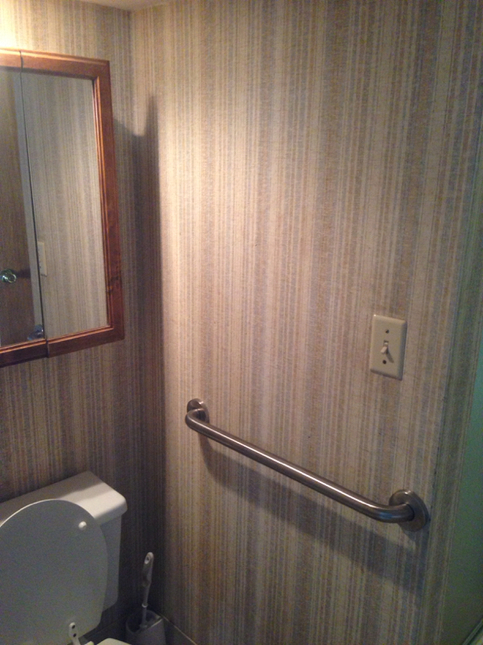 This bathroom is a bit weird- there's a door out to the garage from here.
Here's what most drives me crazy about this bathroom....it doesn't have a sink! We talked about taking the door out and throwing a wall up so we could put one in, but this is the widest doorway out of the basement and the easiest way to get furniture in and out! So with that out there, keep in mind that this is an all around weird bathroom! We didn't have a ton to work with, but I think the overall look is 100% better!
The old linoleum flooring came up and the concrete was "dyed" I'll have more on this later!
This bathroom came complete with hand rails and wallpaper! We decided to get rid of
 both- Rex is still sad that the bars came down! 
(Wallpaper is making a big comeback, but this stuff hopefully won't EVER come back)
The drop in ceiling was removed and Rex fixed the terrible wiring so everything was to code!
He's pretty much amazing and the bomb.com!
Once he had the sheet rock in place, taped the seam, and hung the light I was able to get in there and get the texturing taken care of. It took a day to dry until I was able to sand out some of my sloppy imperfections!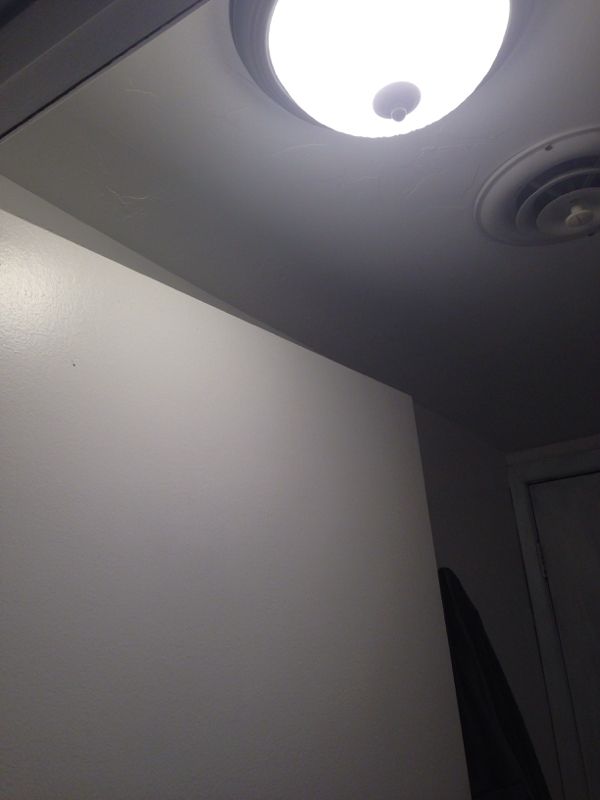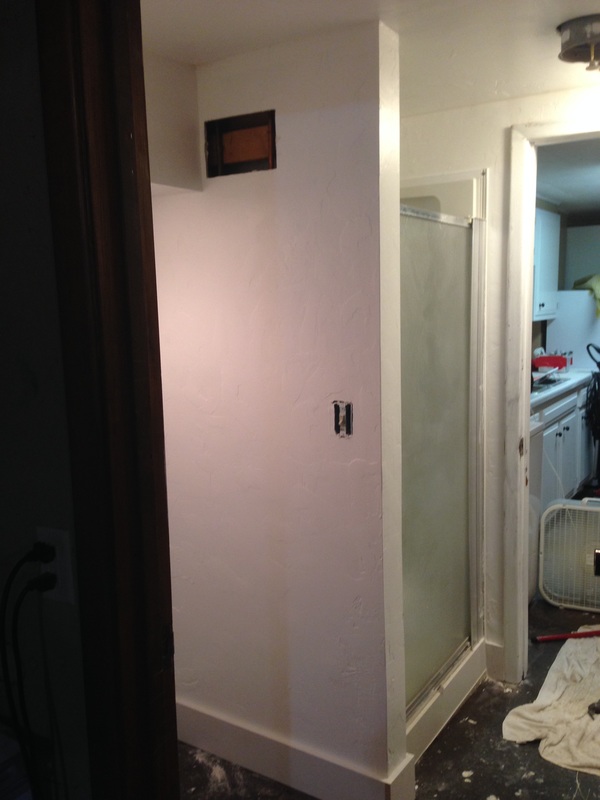 We needed a cheap but cute shelving option for above the toilet. We couldn't do more than a 10" depth because we didn't want people hitting the back of their heads while they were using the restroom. So we picked up a 1x10 and measured the width from wall to wall. Then a 1x2 was cut to 8". All pieces were stained then sprayed with a matte poly acrylic spray. Rex nailed the 1x2 to studs and then we just rested the 1x10 on top of the 1x2's. I threw some decorations up and we were done!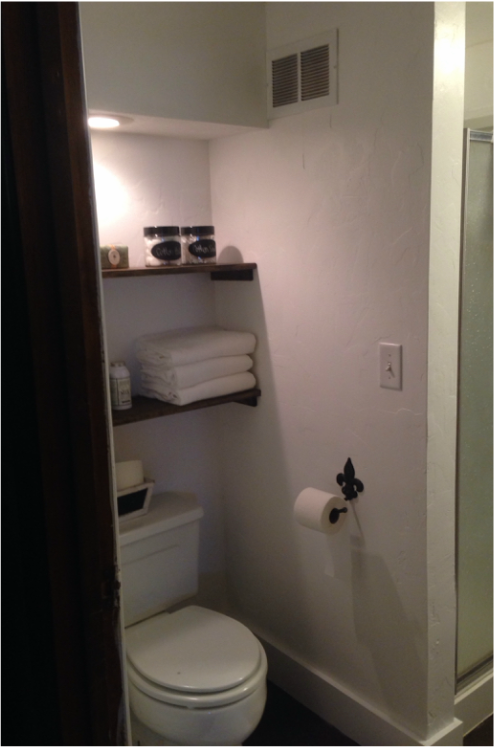 I am overall very pleased with the way this little space turned out! The ceiling and floor alone where a huge improvement!
This is a rough breakdown of supplies that we didn't have on hand!
Sheetrock $12
Door knob $15
Light $15 (it was a pack of two for $30 from Home Depot and we used one in the bedroom)
Decorations $20
Shelves $10
Rugs and towels $30
Baseboards $20
Total around $130 not too shabby!