one of our favorite transformations is this antique buffet makeover! Follow the easy steps below to transform one of your sad outdated dressers into a beautiful focal point in your own home!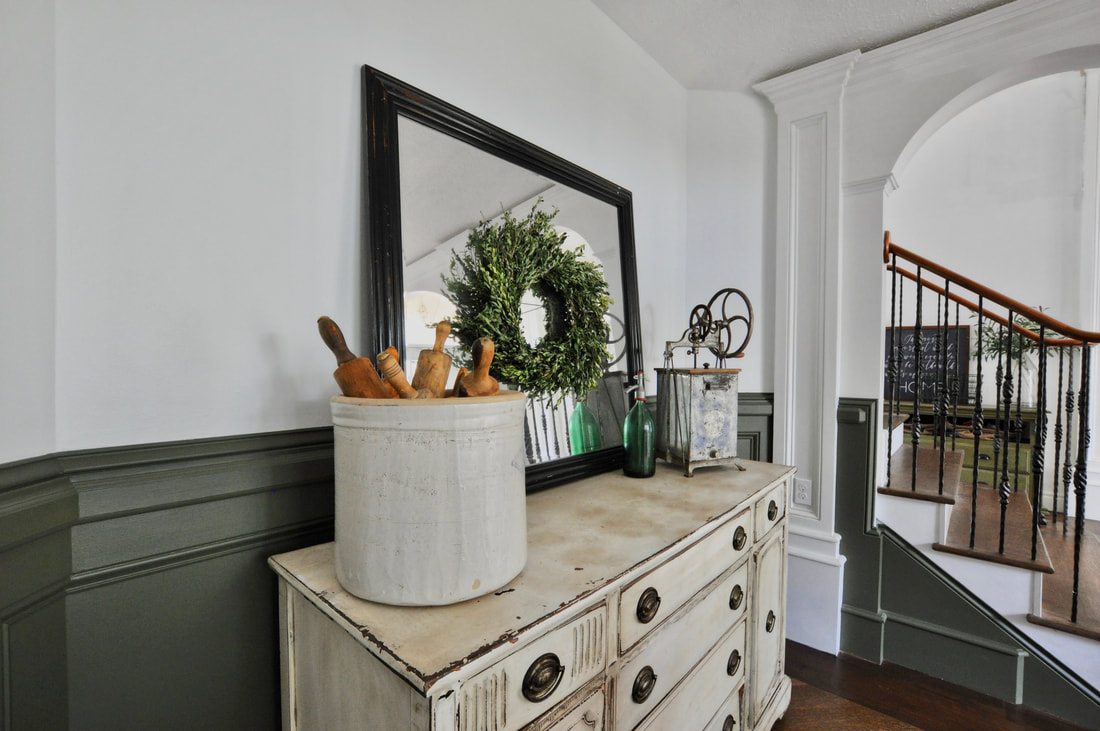 Antique Buffet Makeover
This beauty belonged to Sadie Rose until I begged her to give it to me! One day I'll give it back to her....maybe! This project was almost too easy! Follow these simple steps and you can get this same look on your very own Antique Buffet Makeover!
Give each piece a sanding in the areas you wanted the varnish to darken the natural wood. I always do the edges and I try not to do the whole perimeter. If the piece is beat up in a certain area I focus my sander on that specific area. There's nothing I love more than playing up the "ugly" areas. I love the character it brings to the overall piece!

Remove all hardware and give each piece a light sanding. This dresser was pretty worn (no glossy finish) so I didn't even mess with the sanding! Next you'll give it two coats of paint.
Give all the drawers and dresser a good wipe down. Put on your latex gloves and dab your old rag in varnish and go to town. When I'm working with paint and not a piece of wood I work in smaller sections so the paint doesn't take on too much of the varnish. When you've wiped it all down give it a coat or two of a poly acrylic spray to seal it.
Cost of this project was free for me since I had everything on hand. If you don't have paint, varnish, and poly acrylic spray you'd still be into it for under $50!
Materials used for this project:
Behr Ultra White Paint

Rust-Oleum Stain- Dark Walnut

Rust-Oleum Finishing Spray- Matte Finish
*I kept the original hardware on this piece- if you are using new handles/pulls make sure the new hardware fits in the original drilled holes.
If it doesn't then you'll need to fill those bad boys with wood filler and give them a light sanding once it has dried- then move forward with the painting!