This bean dip has been a family favorite for as long as I can remember! The best part is the sour cream taco mix layer. This is a crowd pleasing dish!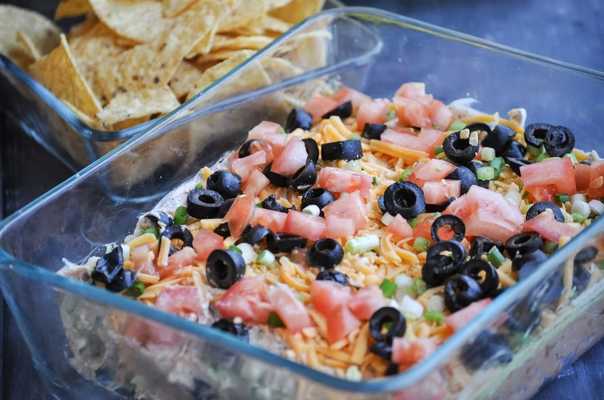 Sure you can buy a bean dip, but a homemade one just can't be beat! The same goes for the guacamole layer. Take the time to mash your avocados and add some onion and garlic powder to create a good guacamole! It is worth the extra effort.
7 Layer Bean Dip
1 can of refried beans, I used the large 30 oz. can
2 avocados, made into guacamole
1 C. Sour cream mixed with 1/2 pack of taco seasoning
1 C. Shredded cheddar cheese
1/4 C. green onions, chopped
1 small can of diced or sliced black olives
Diced tomato
Instructions: Spread the refried beans evenly on the bottom of your dish. Next spread your guacamole evenly on top of the refried bean layer. Next add your sour cream/taco mix layer on top of your guacamole layer. Next spread your cheddar cheese. Next you will cover the cheese layer with green onions, tomatoes, and olives. Cover and store in your fridge until you are ready to eat it. This dip can be eaten immediately, or stored for a few days in your fridge before serving. 
Step-by-step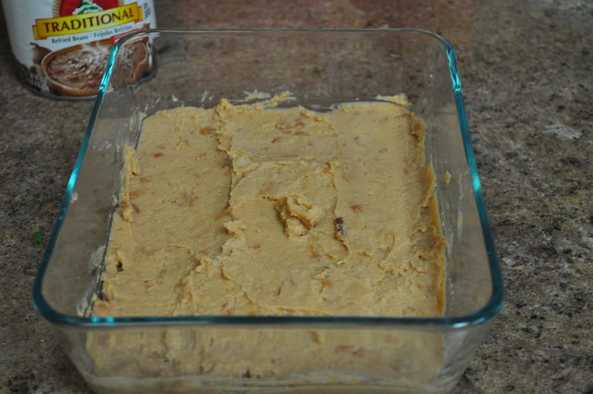 Spread your can of beans evenly in dish. *My dish is 6''x8''.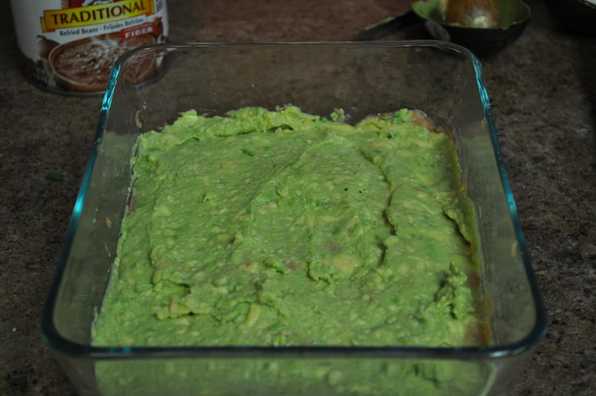 Spread guacamole over bean layer.
Spread shredded cheddar cheese over sour cream layer.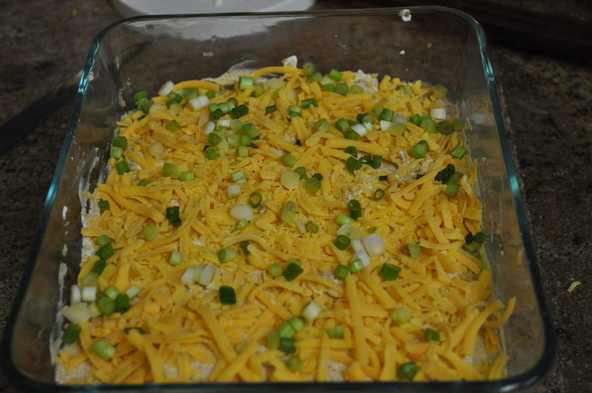 Add Olives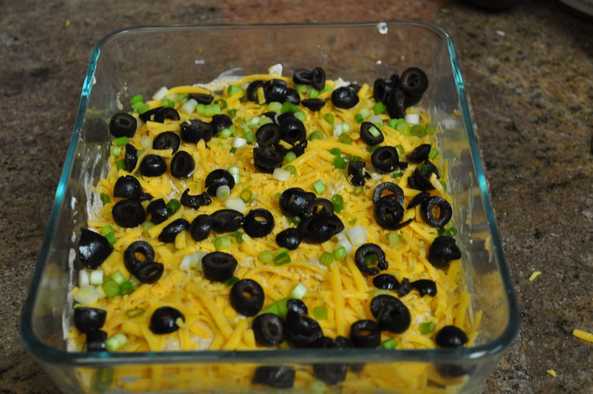 Add diced tomatoes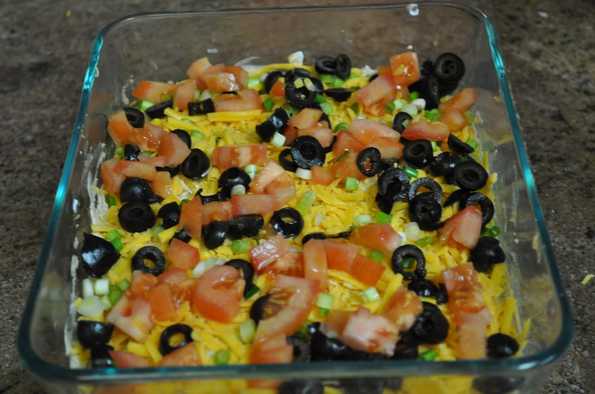 That's it! Enjoy!!!
​