here's some Powder Room Makeover inspiration for you to feast your eyes on!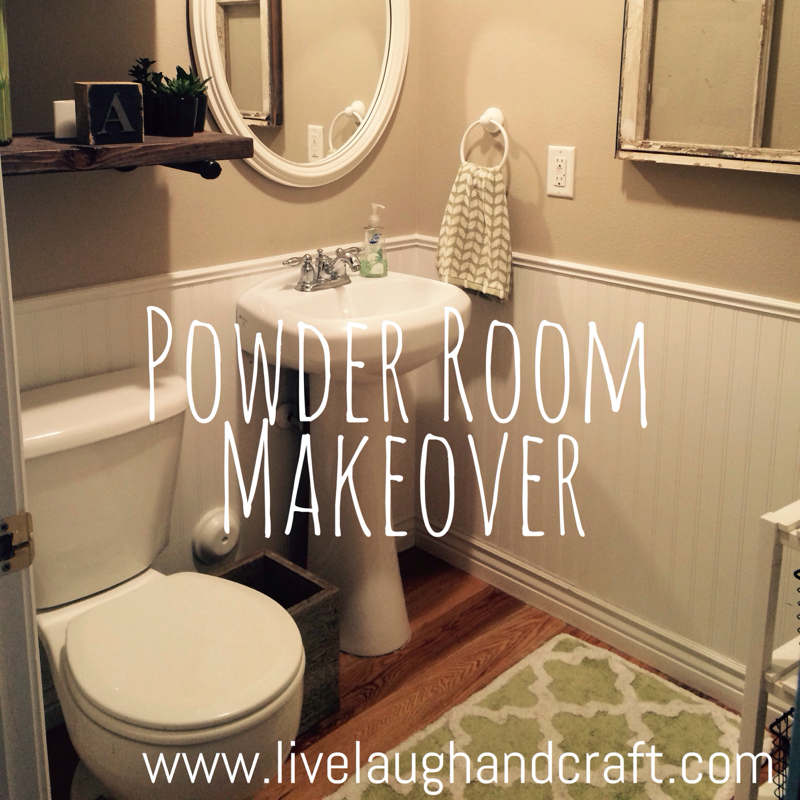 Our sister Amanda painted this bathroom forever ago- she had it decorated super cute but she was ready for a change! Her husband Will is the bomb! He repainted their entire main floor and the Powder Room was the first area he tackled!
Once he finished all the dirty work, Sadie and I were able to do the fun part and decorate it!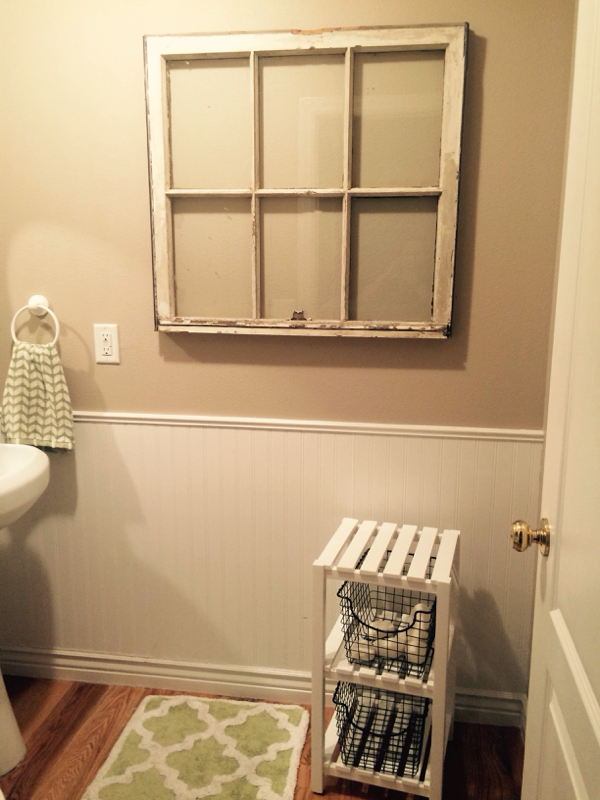 We put up a simple vintage window for one wall. It's a small bathroom and crowding it out with decor would be a mistake.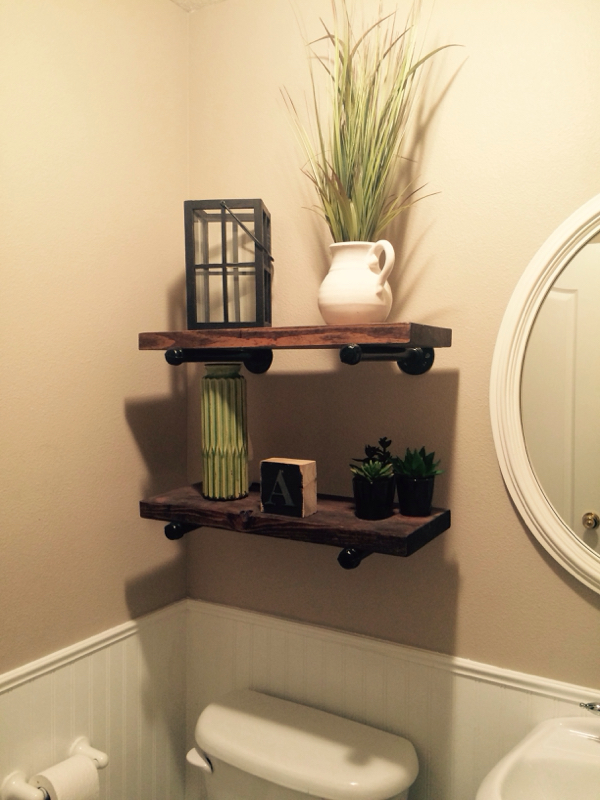 You can checkout the shelf tutorial here! And all other decorations are from T.J. Maxx! It's amazing what a coat of paint and some decorations will do for an area! We are super pleased with the new light and airy space!
Paint- Sherwin-Williams
Decorations- T.J. Maxx $150
Shelves- $50