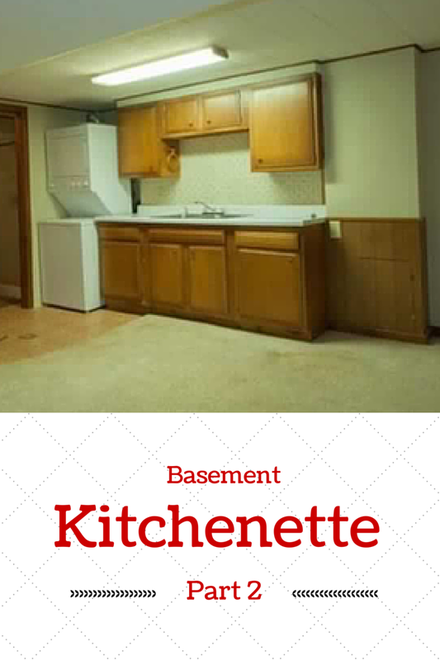 You can read all about Part 1
here!
So Part 2, I caulked all the seams, applied 2 coats of primer and 2 coats of paint. Honestly,
This is the worst project that I've done on the house thus far! Super tedious and time consuming! I absolutely LOVE that the cabinets brightened the dark basement, so it was worth it! I will be using chalk paint on the main kitchen cabinets though! The previous owners put the bottom cabinet doors on wrong so I fixed those.
The cabinets do need one more coat of paint, but I decided I'd wait until the granite and back splash are totally finished.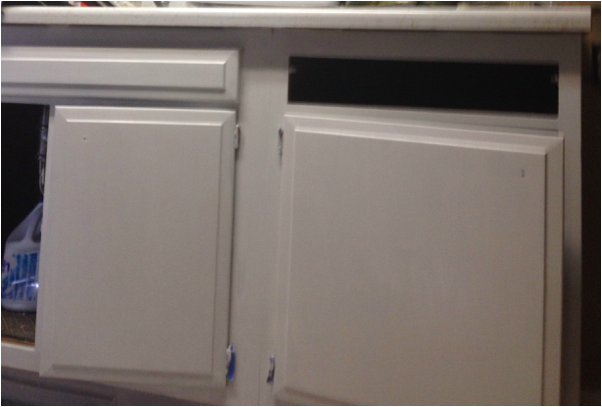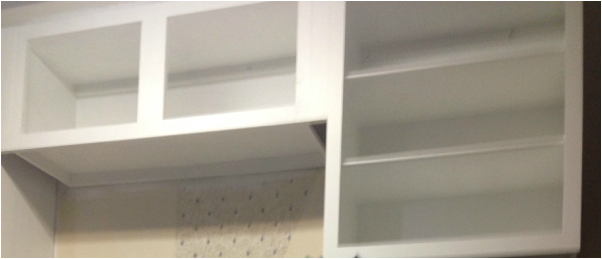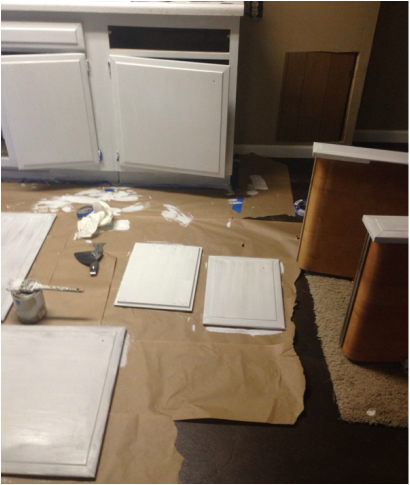 I put on new hardware. The knobs weren't my first pick, but I liked them enough so it eliminated me filling old holes and drilling new ones.
Our Brother-in-law Nathan helped Rex prep the back splash and do the granite. I'm obsessed with the granite, it makes such a difference!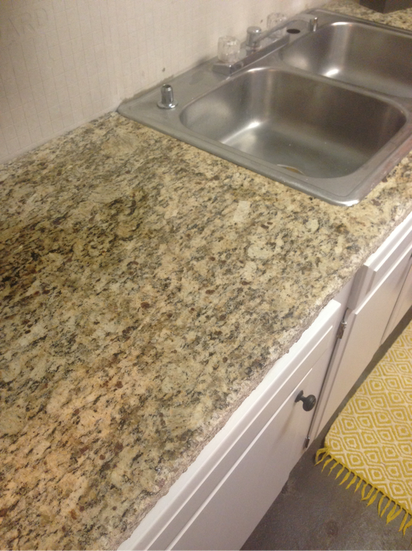 The final and part 3 will be coming soon (hopefully)!!!! Stay posted!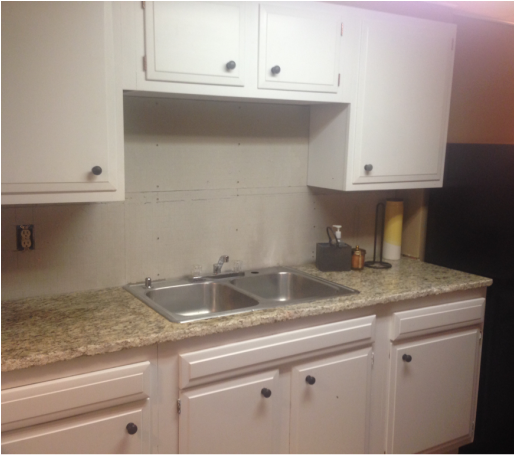 Up next:
Back splash
Faucet
Final coat of paint
Door Hinges
​Polish and seal granite